Events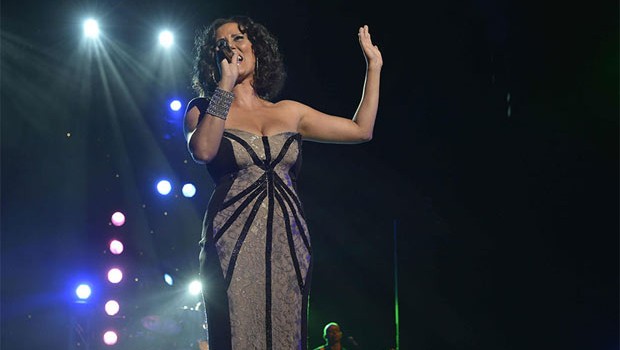 Published on May 16th, 2015 | by admin
The Greatest Love of All – The Whitney Houston Show Review (Melbourne 2015)
Summary: Belinda Davids is amazing in The Greatest Love of All - The Whitney Houston Show which had almost the entire crowd dancing and singing!
The Greatest Love of All: The Whitney Houston Show
Venue: Athenaeum Theatre, 188 Collins St, Melbourne
Performance: Concert / Musical Theatre
Dates: Friday 15 May to Saturday 30 May 2015
Tickets: Tickets from $49.90
URL: https://www.facebook.com/WhitneyHoustonShow
South African singer Belinda Davids truly suceeded as Whitney Houston last night at the opening night of The Greatest Love of All, The Whitney Houston Show at the Athenaeum Theatre in Melbourne. Belinda Davids really channelled her inner Whitney Houston as she drew the entire crowd into this amazing interactive and musical tribute show which featured a live band, backup singers and four highly skills dancers.
The concert itself runs for around 2 1/2 hours and highlights the diverse 29-year career of Whitney with hits like How Will I Know, Where Do Broken Hearts Go, Didn't We Almost Have It All, Step by Step and I'm Exhale (Shoop Shoop). Needless to say, all the songs struck a chord with the audience and dare I say, even if you are not a Whitney fan, you'll probably be pleasantly surprised at this production.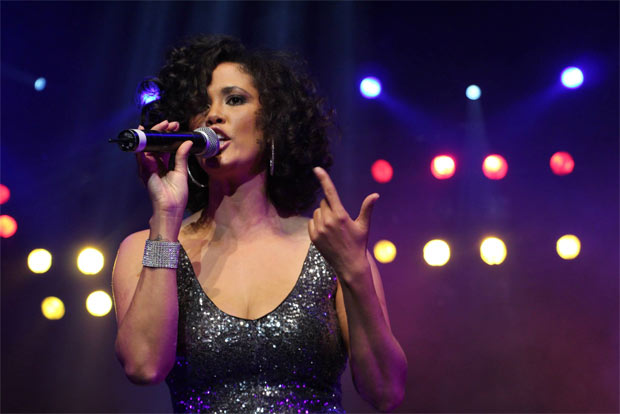 Belinda is also a huge Whitney Houston fan which shows in not just her beautiful voice but also the way she handles herself on stage and really mirrors this late and extremely memorable artist, especially when she sings songs like The Greatest Love of All or I Will Always Love You which really drew the crowd in. Besides the great band that backs up Belinda, she was joined by some very talented hip hop dancers which really creates this energetic production filled with emotion and of course, flawless music and songs.
Belinda even gets the crowd involved and is quite interactive with the audience who does put her own unique twist on the songs of Whitney Houston. Given that, Belinda draws the the audience to dance to the hit song, I Wanna Dance With Somebody which was a joy to be involved in.
Besides the excellent show itself, seeing some of the diehard Whitney fans unleash their love for this former singer just helps with the entire atmosphere of the production. Without spoiling too much of the show, there are a handful of costume changes to depict certain moments of Whitney Houston's career and a very special moment near the end thanks to the giant screen behind the ensemble.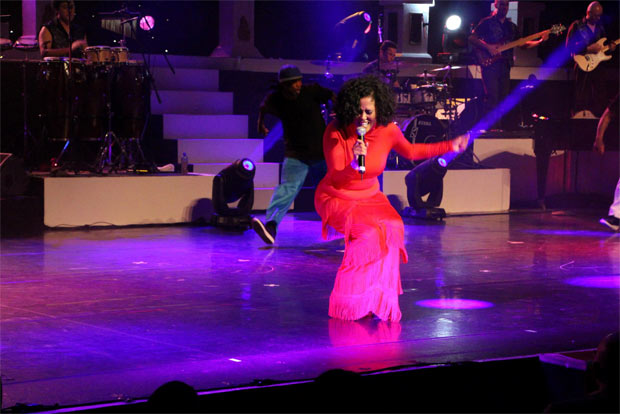 Final Thoughts?
The night ended with a classic Whitney Houston song to a standing ovation from the entire crowd at the Athenaeum Theatre that had everyone leaving with a gigantic smile on their faces. At times, you can almost be forgiven in thinking that you are actually seeing Whitney Houston perform like such as when Belinda sings I'm Every Woman or the way that she implements some of the mannerisms of this late star into her performance. But at the end of day, the star is definitely Belinda Davids who should be commended on such a fantastic performance!
Recommended to fans of Whitney Houston!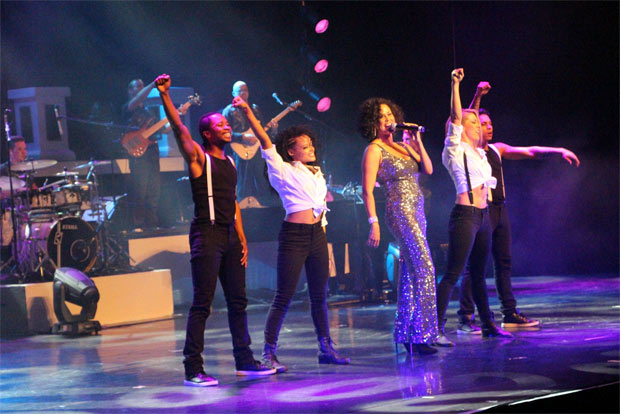 The Greatest Love Of All – The Whitney Houston Show
Athenaeum Theatre, 188 Collins St, Melbourne
Friday 15 May to Saturday 30 May 2015
Tickets from $49.90
https://www.facebook.com/WhitneyHoustonShow