Films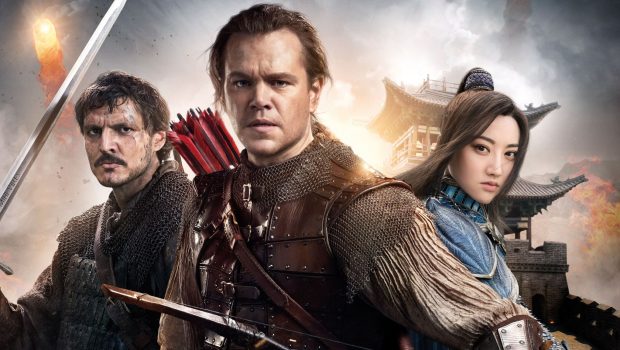 Published on February 28th, 2017 | by Damien Straker
The Great Wall – Film Review
Reviewed by Damien Straker on the 28th of February 2017
Universal presents a film by Zhang Yimou
Produced by Thomas Tull, Charles Roven, Jon Jashni and Peter Loehr
Screenplay by Carlo Bernard, Doug Miro and Tony Gilroy and story by Max Brooks, Edward Zwick and Marshall Herskovitz
Starring Matt Damon, Jing Tian, Pedro Pascal, Willem Dafoe and Andy Lau
Music by Ramin Djawadi
Cinematography Stuart Dryburgh and Zhao Xiaoding
Edited by Craig Wood
Rating: M
Running Time: 103 minutes
Release Date: the 16th of February 2017
Bad movies by good directors leave us angry. What possessed Chinese director Yimou Zhang (Hero, House of Flying Daggers) to attach himself to something as pointless and cheesy as this? The only commendable aspect of this film is its quirkiness; that aside, the film is a waste of time. Giving one of his first truly bad performances, Matt Damon is awful as William, a man who is captured by Chinese warriors standing on the Great Wall of China. Commander Lin Mae (Jing Tian) sees that he and his friend Tovar (Pedro Pascal) are experienced fighters and employ them to help fight off an army of monsters that attack the wall. There's an equally passionless performance by Willem Dafoe as Ballard, who is another prisoner of the Chinese that asks William to escape with him. Will he stay and fight or escape and leave the Chinese warriors for dead? Who cares?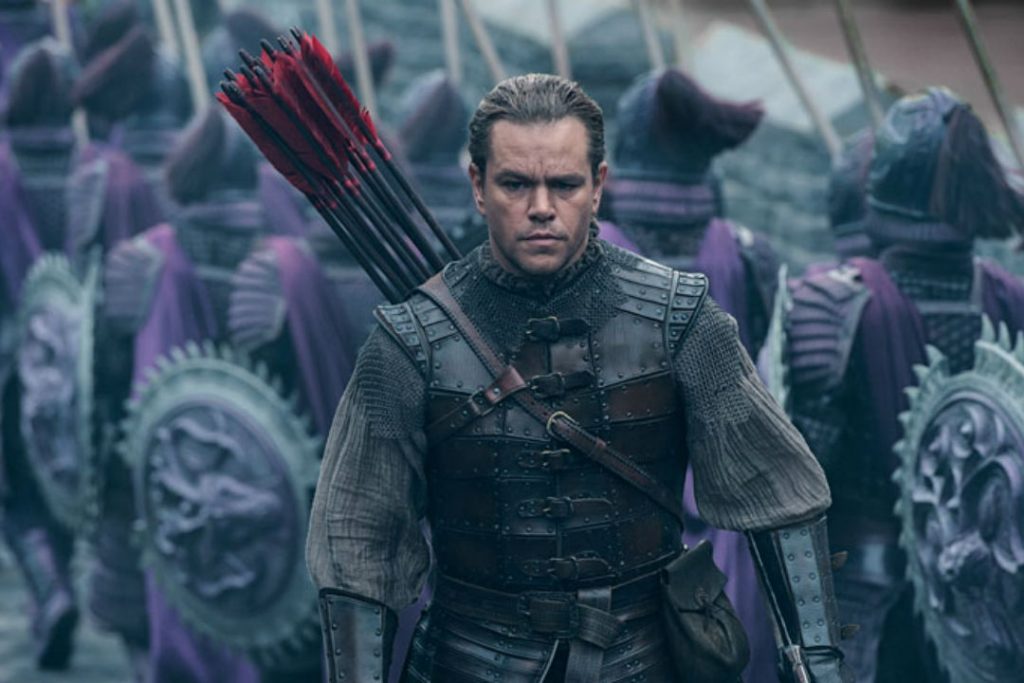 The Great Wall can be summarised as like the Helms Deep battle from The Lord of the Rings: The Two Towers but without the emotional investment or characters to care about. Its brimming with computer graphics that blatantly look like special effects. The characters are paper thin, the film doesn't have an interesting coda, the lead actor lacks any intensity, and the film's politics are dubious. It's insulting that for all the time the Chinese warriors have been guarding the wall, it's the white man who elevates them to fight and win. It's only the quirkiness or gimmicks that make the film tolerable in the moment. The warriors use their women as bungee jumpers with spears to attack the CGI beasts, and blades spin through gaps in the walls as the monsters try to scale the structure. The monsters themselves aren't very interesting, they're mostly fodder, but it is a bit different seeing how they protect themselves from William's plan of attack. This is terribly faint praise though because with names such as Damon, Zhang, and Dan Gilroy and Edward Zwick being credited on the story, this should have been a much richer or at least exciting adventure.
Summary: This should have been a much richer or at least exciting adventure.