News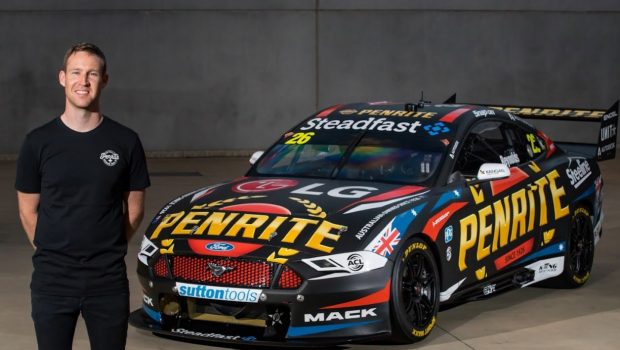 Published on January 30th, 2023 | by Adrian Gunning
THE GREAT OCEAN ROAD VOTED THE MOST POPULAR ROAD TRIP DESTINATION FOR 2023
The world's leading Dash Cam manufacturer Nextbase has announced the Great OceanRoad in Victoria is the Ultimate Nextbase Road Trip Australians are planning to take in 2023.

Coming in second place is the trek from Cairns to Cape York in Queensland, and third is the Margaret River Coastline in Western Australia, all showing how much Australians love a drive along a beautiful coastline. The Tasmanian Ring Road dropped from third in 2022 to finish fourth for 2023.
Over a thousand votes were cast to find out what Australia's Ultimate Nextbase Road Trip for 2023 would be and the results show that 1 in 4 Aussie road trip fans are looking to venture along Victoria's coastline.
2023 Ultimate Nextbase Road Trip results:

1. Great Ocean Road, Victoria
2. Cairns to Cape York, Queensland
3. Margaret River Coastline, West Australia
4. Tasmanian Ring Road, Tasmania
5. Perth to Ningaloo, Western Australia
6. Kangaroo Island, South Australia
7. Darwin to Katherine, Northern Territory
8. Grand Pacific Drive, New South Wales
9. Great Alpine Road, Victoria
10. Adelaide to Coober Pedy, South Australia
11. Great Green Way, Queensland
12. Lismore Loop, New South Wales

Nextbase Ambassador and Supercar driver David Reynolds is looking forward to seeing Australians hit the road throughout 2023 to see the country but with increased traffic on the road to visit these iconic road trip destinations, urges safety, patience and the correct tools in place to protect your friends, family and other road users.

"We all love hitting the road with family or mates, stopping in at a local bakery on the way, there is no better way to see the country. The Great Ocean Road has amazing scenery along the coast line and into the Otway's rainforest. It's a must drive for every Australian.
"Whenever you hit the road for a trip, safety needs to stay top of mind. Having a Nextbase Dash Cam will capture what you see on the road, and in case of an accident, the Emergency SOS feature will contact emergency services for you. It's a must for me when I'm travelling with my family – especially along those long and windy roads along the Great Ocean Road.

Plenty of cars are parked at the side of the road to capture a view of those breathtaking views, so be careful when passing or rejoining the road." David Reynolds said.

As part of the competition, five lucky voters have won a Nextbase Dash Cams' Road Trip prize pack, featuring a Nextbase 622GW prize pack, $500 fuel voucher, and a $500 Airbnb voucher.
Congratulations to Fiona Osborne (Lysterfield, VIC), Peter Clements (Parkesbourne, NSW), Greg Heinl (Chevallum, QLD), Anne-Marie Fensom (Illawong, NSW) and Fred Goodwin.

Sadly Victoria is witnessing a tragic start to the year with too many lives already lost in 2023, road safety must remain paramount. With international arrivals to Australia jumping up to over two million in 2022, Australia's beautiful tourism sights and destinations will be busy and popular destinations. Having a Dash Cam in your car can help protect you with 26 percent of Aussie drivers admitting that they change their driving behaviour if they believe that they are being recorded behind the wheel, with 1 in 4 Australian motorists using a Dash Cam.

Nextbase's Head of Territory for Australia & New Zealand, Ben Sinica said: "It's really heartwarming to see the dedication we have to our beautiful roads across the country. No matter where you drive for your next holiday, it's always a good idea to cover yourself if the worst case scenario becomes reality. Nextbase Dash Cams not only record footage that you can use as part of an insurance claim or criminal investigation, but they also have our world-first Emergency SOS feature which alerts authorities to your location if you have a serious accident. Where you save money on flights, invest in your safety on the road with a Dash Cam and get that peace of mind for you and your loved ones for your next road trip."

Nextbase Dash Cams are the very best you can buy, with models ranging in price from just $99 to the globally multi-award winning premium 622GW 4K model, at $549.99. Nextbase's 622GW model feature's Nextbase's world first Emergency SOS system, using what3words location system to alert authorities to your location, ability to record 4K quality video, digital image stabilisation which cancels out vibrations from the vehicle and bumpy roads and integrated Alexa voice control.

Nextbase Dash Cams are available from leading retailers including Harvey Norman, The      Good Guys, Officeworks, Bing Lee, Ted's Cameras and Camera House.