Films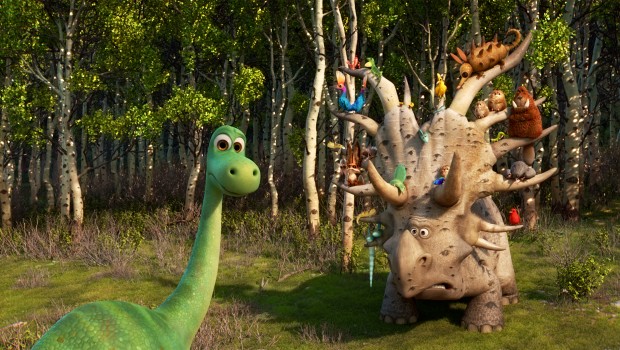 Published on December 21st, 2015 | by Admin
The Good Dinosaur – Film Review
Reviewed by Conor Bromhead on the 3rd of December 2015
Disney presents a Pixar film by Peter Sohn
Produced by: Denise Ream
Starring: Raymond Ochoa, Jack Bright, Sam Elliott, Anna Paquin, A. J. Buckley, Jeffrey Wright, Frances McDormand and Steve Zahn
Screenplay by: Meg LeFauve
Music by: Mychael Danna, Jeff Danna
Edited by: Stephen Schaffer
Running Time: 100 mins
Rating: PG
Release Date: the 26th of December 2015
If you were to shove a collection of Disney and Pixar's animated films into a blender you would get The Good Dinosaur. Apart from the initial premise, it has few stand-out features that lets it stand on its own four legs. The film's set up poses an alternative world, one where the dinosaurs weren't wiped out, but millions of years later they have evolved and live simple lives fashioned around the Wild West. Raymond Ochoa is in the lead role as Arlo, a young Apatosaurus lost in the wilderness on a journey back to his family's farm. He is joined by a human child Spot, voiced or at least grunted by Jack Bright, as he lacks the evolutionary benefits of his dinosaur counterpart and instead has dog-like traits.
At its core, The Good Dinosaur is a coming of age story of the young Arlo overcoming his fears. It is told in an overly sentimental and simple fashion, not helped by following a check-list of animated movie clichés. Let's just say that parental mortality was higher when that meteorite was hurtling towards Earth. The film is no stranger to darker territory such as this; the peril Arlo goes through is often loud and more visceral than one might expect and may be too much for younger, more sensitive viewers. On the other hand, the simple nature of The Good Dinosaur can work to its advantage. The dynamic between Arlo and the dialogue-less Spot leads to much of the film relying on visual gags and slapstick humour that will be easy to follow for all audiences. There are many effective scenes and all around it's good fun, at least when Arlo getting battered on rocks doesn't sound like his bones shattering. As expected of a Pixar film, the visuals are superbly crafted, scenes are littered with breathtakingly detailed vistas and the visual effects are top notch. Everything is exceptionally animated, further adding to the film's regularly slapstick nature. However, at times the photorealistic environments do not gel with the cartoonish characters.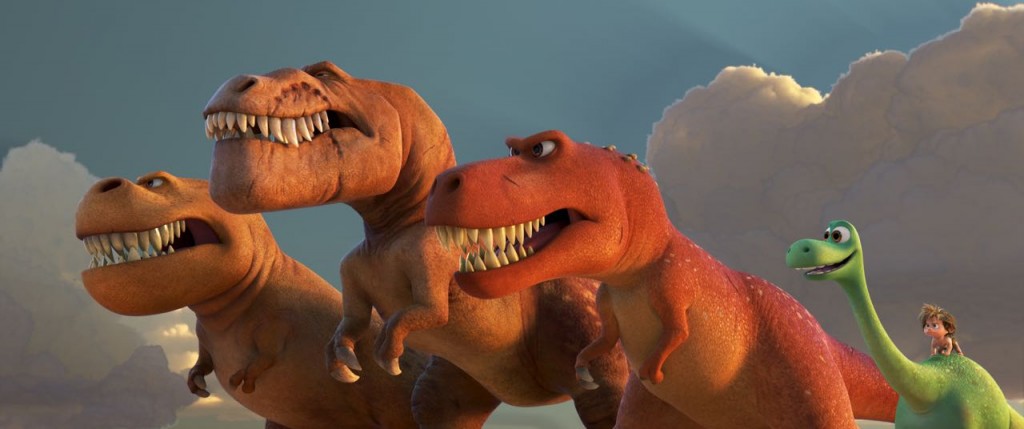 At the end of the day, The Good Dinosaur is a film for kids and kids likely won't mind how the simple or derivative nature of the story. The film lacks it's own identity and character traits and the plot-lines seem ripped from similar films as it regularly watches like a less snappy Finding Nemo (2003). The film improves greatly when The Good Dinosaur brings original ideas and characters. Peter Sohn as a stoner Styracosaurus is great and the dinosaurs using their bodies as farming equipment is an interesting set-piece. The film desperately needs more of it's own voice and characters to avoid falling into familiar territory. Sticklers for nostalgia may overlook these derivative aspects and enjoy how classic The Good Dinosaur feels but for those wanting something more innovative Pixar already released Inside Out earlier this year. By comparison, The Good Dinosaur is subpar for a Pixar film, but that merely stops it from being The Great Dinosaur and leaves it as The Good Dinosaur, which still has a nicer ring to it than what the film feels like: Finding the Land Before Lion Bambi Story. As traditionally with Pixar films, the main feature is preceded by a short. While Sanjay's Super Team here is short and sweet, nothing is ever going to top Geri's Game.
Summary: Apart from the initial premise, it has few stand-out features that lets it stand on it's own four legs.