Films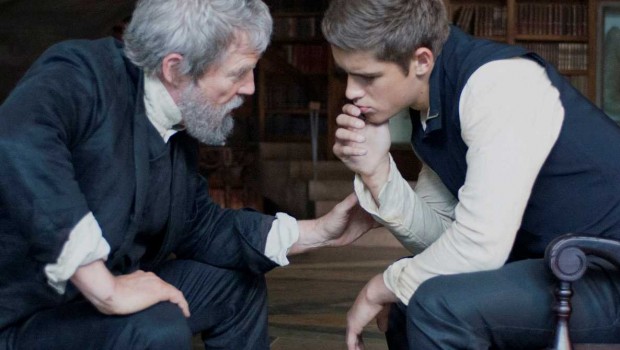 Published on September 10th, 2014 | by Damien Straker
The Giver – Film Review
Reviewed by Damien Straker on September 10th, 2014
Roadshow presents a film by Phillip Noyce
Produced by: Jeff Bridges, Neil Koenigsberg and Nikki Silver
Written by Michael Mitnick and Robert B. Weide, based on 'The Giver' by Lois Lowry
Starring: Brenton Thwaites, Jeff Bridges, Meryl Streep, Alexander Skarsgård, Odeya Rush, Cameron Monaghan and Katie Holmes
Music by Marco Beltrami
Cinematography: Ross Emery
Editing by Barry Alexander Brown
Running Time: 97 minutes
Rating: M
Release Date: September 11th, 2014
In Hollywood today the kids stay in the picture. Adapting young adult novels appealing to teenage girls has been financially successful and invited Hollywood to diversify and acknowledge a demographic it once neglected. The five Twilight films earned over $3 billion dollars while the first two Hunger Games films have gathered close to $2 billion dollars and Divergent earned $200 million alone with three sequels to follow. After these female-led actions films, The Giver is simply late to the party. The film seems derivative of the aforementioned movies but there is one crucial detail: Lois Lowry wrote her novel back in 1993, long before Stephenie Meyer, Suzanne Collins and Veronica Roth, whose novels were all published sometime in the last ten years. We can only judge the similarities of the film adaptations and not who was first to plagiarise the novelistic representation of a dystopian future.
The world of The Giver is the film's best and most interesting component. It is a post-war dystopia where people have no memories of the past and live in cube-like houses where they take medication that suppresses emotions like love. It is described as "a world where no differences are allowed" because it is being conditioned to maintain true equality. The people in the world reflect this rigidity. Jonas (Brenton Thwaites from Home and Away) is a young man who is waiting to learn what role in society he is going to receive. His parents (Alexander Skarsgard and Katie Holmes) are robotic in the way they demand precision of language from him. While Jonas and his two friends Fiona (Odeya Rush) and Asher (Cameron Monaghan) are to receive their roles, Jonas is chosen to be Receiver of Memory. His is instructed by the Chief Elder (Meryl Streep) to work with The Giver (Jeff Bridges). The Giver gradually provides him with memories of war and conflict, which sparks new feelings and emotions Jonas discovers he has for Fiona.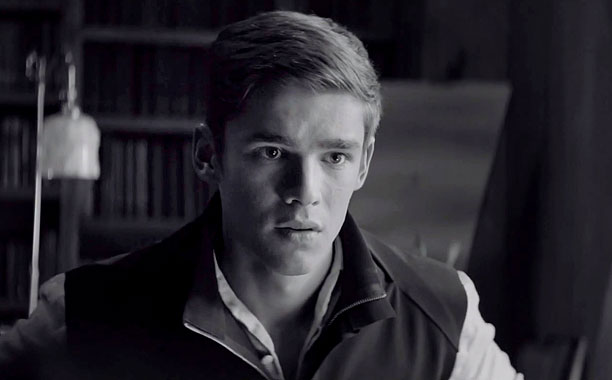 It is unfortunate it has taken so long to adapt this novel because it confirms Hollywood is unwilling to challenge young people with new ideas but reinforce old ones by finding novels that file safely into its formulas. Consider when Jonas and other children are presented their chosen role in society in front of everyone. Isn't this almost identical to the Sorting Hat of Harry Potter or the Choosing Ceremony in Divergent? It is crucial but confirmation the film relies on overused motivational speeches about liberation and how young people are their own heroes, no matter how weak they seem. But it's not as though The Giver is brainless. It is a matter of frequency. We have already seen many films recently where society is oppressed by governments and young people rejuvenate and free the world from the older generation. Daringness rarely follows except for a scene where a baby is to be euthanised via an injection, which is then softened by predictable Christian messages and imagery as the narrative transforms into its own version of the Nativity Story. On top of its safety-first approach and too much expositional dialogue, the disappointment of the script is the middle portion, the collection of the memories, which feels flimsy and so much like a first act setup that it shocks us to learn we're already into the final quarter with its weak action sequences and highly abrupt ending.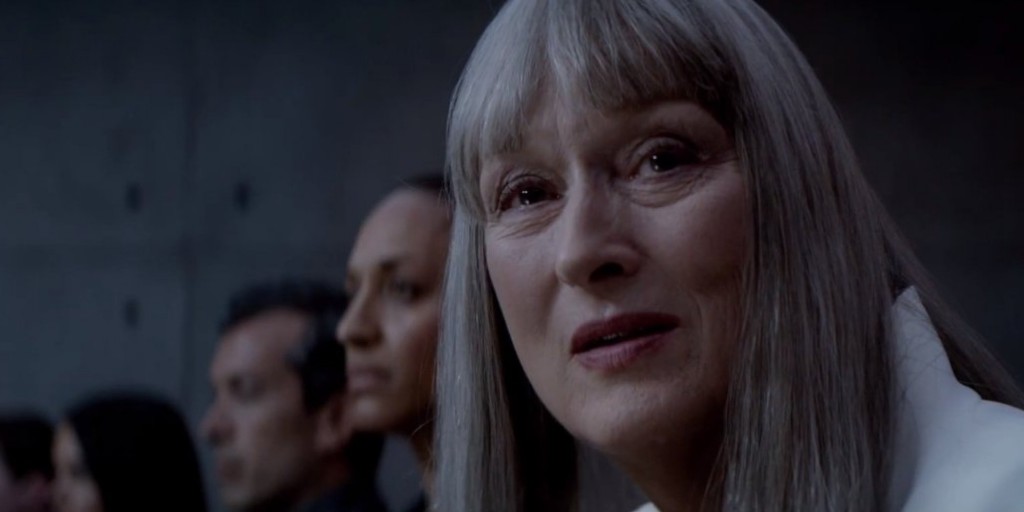 Australian director Phillip Noyce has made several films about oppressive governments like Salt or most famously Rabbit-Proof Fence, which is about the Stolen Generation. He has done a solid job with the technical aspects showing the conditioned treatment of the world. The first major choice is shooting the film in black and white, with the grey complimenting the look of a highly sterile, emotionless world. The spaces in the film are also enclosed, like the houses, corridors and glass doors. An aerial shot shows the blocks of houses all made the same way which typifies how the entire world is standardised. There are also grey paths around the world that people walk on to show how their daily lives are being controlled. As Jonas earns his memories more colour filters into the world as he gains his emotions back. Some of the images he sees, like vision from the Vietnam War are occasionally vivid, which confirms how strong the visual components of the film are and how they drew me into the world for a little while.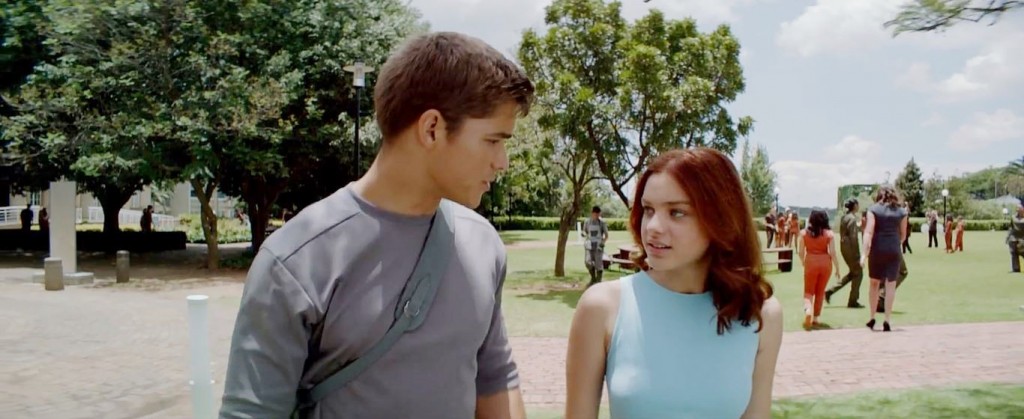 Less successful is how Noyce has directed the film's actors. The failure of the three kids to standout from other young actors is a combination of weak dialogue and characterisation but also a lack of charisma. Meanwhile, Jeff Bridges and Meryl Streep provide predictable turns and unchallenging performances by their standards. Bridges, who was a producer, slurs his way through scenes all too expectantly and Streep shows little other than a cold glare from under some crazy looking long grey hair. Though initially intriguing because of its clever, sometimes beautiful visuals and the details of its world, the familiarity of the film eventually wears on us. Like Jonas in the film, it's the flurry of memories filtering back into our minds of past events that makes us realise that we're in a controlled world that won't allow new ideas.
Summary: Like Jonas in the film, it's the flurry of memories filtering back into our minds of past events that makes us realise that we're in a controlled world that won't allow new ideas.