Films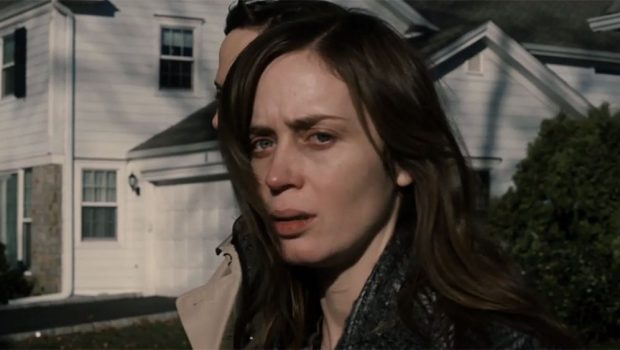 Published on October 16th, 2016 | by Damien Straker
The Girl on the Train – Film Review
Reviewed by Damien Straker on the 16th of October 2016
eOne presents a film by Tate Taylor
Produced by Marc Platt
Screenplay by Erin Cressida Wilson, based on 'The Girl on the Train', by Paula Hawkins
Starring Emily Blunt, Rebecca Ferguson, Haley Bennett, Justin Theroux, Luke Evans, Allison Janney, Édgar Ramírez and Lisa Kudrow
Music by Danny Elfman
Cinematography Charlotte Bruus Christensen
Edited by Michael McCusker and Andrew Buckland
Running Time: 112 minutes
Rating: MA15+
Release Date: the 6th of October 2016
The Girl on the Train is about a woman whose life has fallen apart. Rachel (Emily Blunt) is an alcoholic who spends her days travelling aimlessly on the train in New York and gazing out the window. What she is sees is the home she used to live in with her husband Tom (Justin Theroux), until he cheated on her with another woman, Anna (Rebecca Ferguson). Together, Tom and Anna are now married and have a baby, which at one point Rachel momentarily abducted from their home. Meanwhile, Anna and Tom's babysitter Megan (Haley Bennett) is having her own relationship troubles. Her partner Scott (Luke Evans) is adamant that she should have a baby with him even though she is discouraged. These complex threads are tied together by psychiatrist Dr Abdic (Joy's Edgar Ramírez), who is treating Megan, and also a murder investigation conducted by Detective Riley (Allison Janney). Given Rachel's penchant for stalking and calling Tom constantly and her booze-fuelled nights out, she quickly falls into the spotlight of the police and must reshape her otherwise unreliable memory to recollect what happened in the park one night that left her covered in blood.
There's a solid performance by Emily Blunt at the centre of this hopelessly untidy film, which might be enough for some people to endure the clutter of its bleak mystery. The actress is continuing her remarkable transition from lightweight comedies, such as The Devil Wears Prada (2006), and into visceral dramatic roles, including her notable work in Denis Villeneuve's excellent thriller Sicario (2015). This film regularly cries aloud for an experienced and steady hand like Villeneuve to take the helm. Hiring Tate Taylor to direct was a serious miscalculation on someone's part. Outside of The Help (2011), few standout films belong to Taylor's name and the task of adapting Paul Hawkins' 2015 novel soars far above his head. If it were not for some late revelations and Blunt's showy, go-for-broke work, the film would be entirely dismissive. The pace sags terribly, dipping halfway into the two-hour mark, and the storyline is completely muddled. These flaws result from the film being overloaded with convoluted switches in time and perspective—presumably mimicking the chapters of the novel—employing heavy ambient sound effects for mood and overediting the film within an inch of its life with useless intercuts. Yet none of this flair was reserved for the film's photography, which is surprisingly drab thanks to the overuse of tight close-ups. It's a stylistic blunder by Taylor given that his cinematographer Charlotte Bruus Christensen has handsomely framed her previous work with great expansiveness in recent films such as Far From the Madding Crowd (2015) and The Hunt (2013).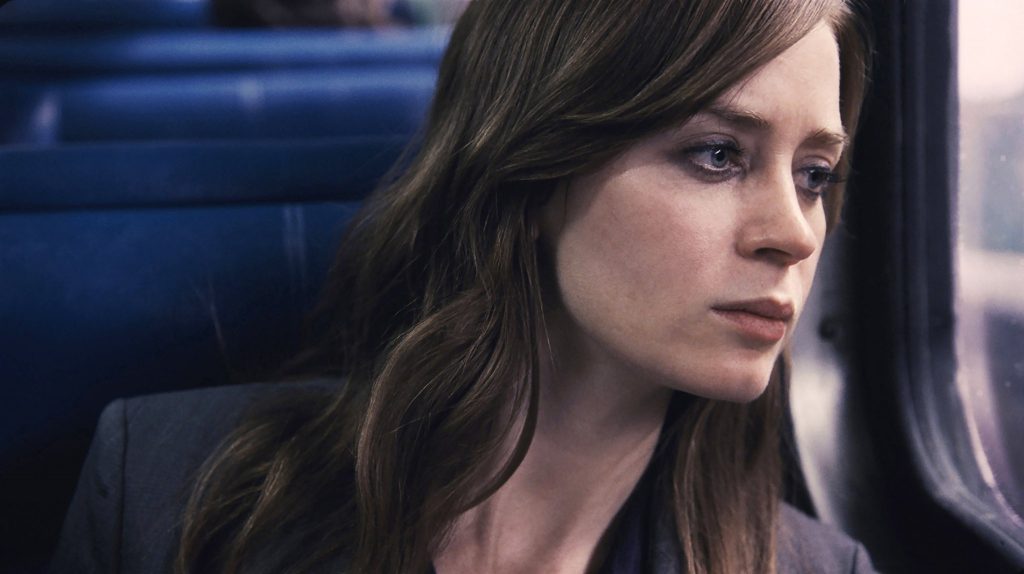 These technical faults would be less significant if the film was not so impersonal and if its characters were not as unappealing. But screenwriter Erin Cressida Wilson (Secretary) insists on making every scene talky so that the characters speak in long whispery soliloquys, which is meant to substitute characterisation and depth of personality. Surprisingly, it's the male characters who suffer the most from the subpar script; aside from being played by a triplet of brooding hunks, they're underwritten and thankless company. Admittedly, its satisfying to find some answers to the film's mystery in the final act, which works memory and time into the plot well enough to put things back on track. Yet these revelations are also delivered in highly contrived ways. For example, Lisa Kudrow has a throwaway role as a deus ex machina, where she is summoned back into the plot through a chance meeting on a train to help clarify parts of Rachel's memory and resolve the mystery. The film's climax is also a predictable and unoriginal showdown that turns one of the main characters into a cartoonish villain. On the whole, the film is nasty and self-serious and lacks the jet black humour that edged Gone Girl, the film this is being unfairly compared to, towards an American satire of family values. Aside from some decent revelations involving Rachel's memory that come too little too late and Blunt's willingness to undertake glossless, flawed roles, there's simply not enough on which one can recommend the film.
Summary: There's a solid performance by Emily Blunt at the centre of this hopelessly untidy film, which might be enough for some people to endure the clutter of its bleak mystery.