Comics
Published on June 4th, 2019 | by Chris O'Connor
The Freeze: Vol 1 TPB Comic Review
Summary: When the world's population mysteriously freezes bar one person... what does that one person do? Start unfreezing everyone, or pick and choose who is unfrozen?
The Freeze, as stated by Dan Wickline, is a simple enough concept but it has a lot more depth than first impressions suggest. The Freeze occurs, Ray Adams learns he can unfreeze people… great, just unfreeze everyone. But how do you broach that act? How do you explain to people what's gone on, especially when you don't really understand it yourself? Who gets unfrozen? Do you unfreeze everyone or do you get selective… who decides? There's a lot of very significant moral questions and a huge scope for intellectual exploration of right and wrong and how society is formed and operates.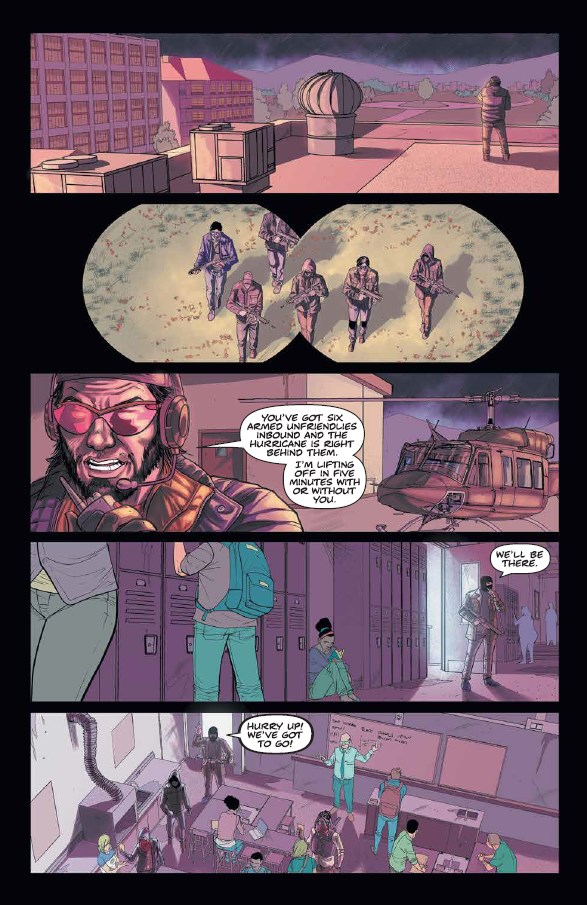 Writing
As mentioned, the concept is simple enough, seemingly everyone in the world (except Ray) has been frozen by some mysterious event. Through chance, Ray learns he can unfreeze people… but it's not as simple as just going around and unfreezing people… who gets unfrozen and when? Is Ray obligated to unfreeze everyone? What if some people (such as Ray's mother) would benefit by not being unfrozen right away? Dan Wickline throws all sorts of questions into the mix… but never in a heavy handed way or a way that forces people to consider the philosophy of the situation… but it is certainly there for anyone who wants to delve deeper into the ideas presented. As someone with a major in philosophy it The Freeze certainly raises a number of very interesting questions, all while being an intriguing, thrilling ride.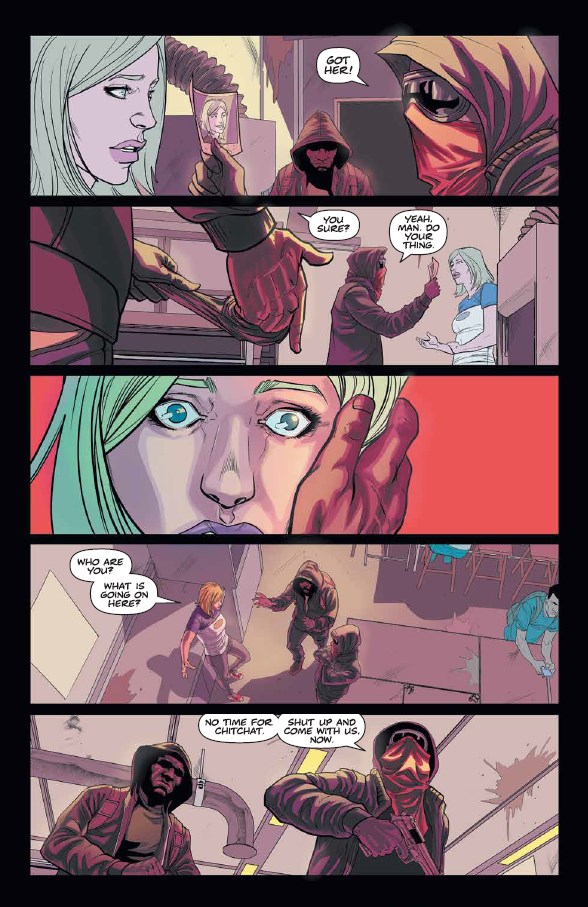 Artwork
In cinema there's a tendency to give films a slightly more bluish tone, to enhance the "cinematic" look. Phillip Sevy (intentionally or not) has given The Freeze somewhat of it's own thematic tone. I'm not certain but I think it may indeed be a bluish tone… but certain panels break from this tone and the result is they pop out far more than they otherwise would… giving much greater impact to scenes that really give the story punch.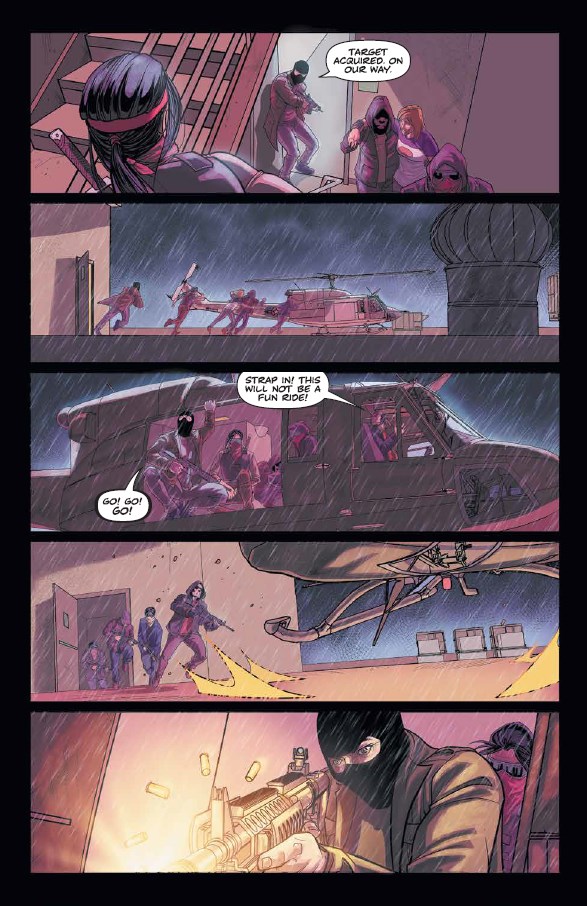 Final Thoughts
The Freeze is a great bit of thought experiment writing. You can simply read along and enjoy the story as presented… but you can also delve much deeper and ask questions about what it would mean to have the power that Ray seems to have been granted. What are the obligations of someone to unfreeze or leave frozen people? Should you unfreeze people in prison? Should you unfreeze people who have currently terminal medical conditions? If you unfreeze someone who turns out to be dangerous… is that your fault? There's a lot to consider. I highly recommend The Freeze… it's a fresh concept and explores it on a number of levels. I look forward to seeing where the story goes from here.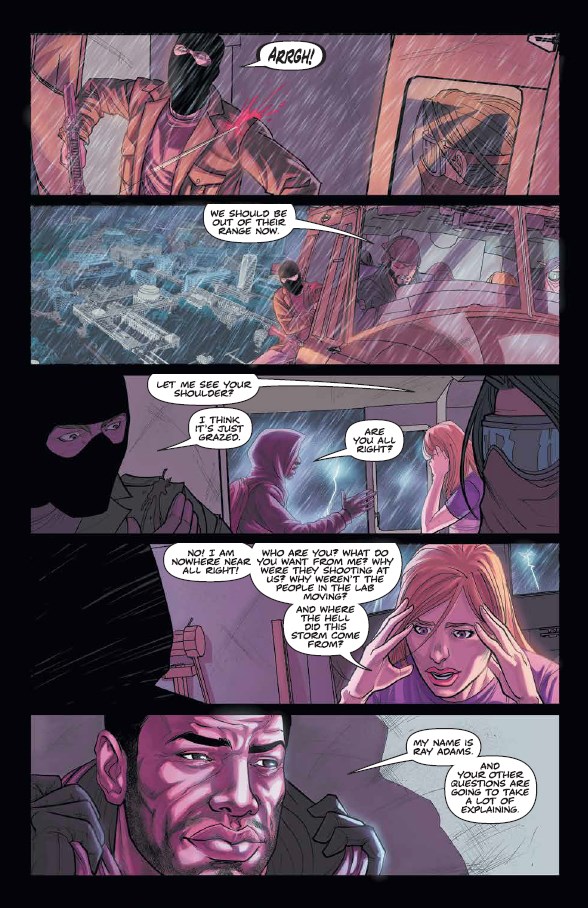 Publisher: Top Cow
Writer: Dan Wickline
Artist: Phillip Sevy
Cover Artist: Phillip Sevy
Genre: Science Fiction
Format: 132 pgs, FC, TP
Release Date: 8th May, 2019