Games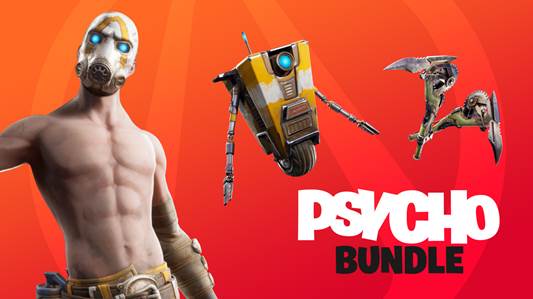 Published on August 28th, 2019 | by Admin
The ForniteXMayhem Event Starts Now!
You never saw it coming, but the #FortniteXMayhem event is here! Drop into the Pandora Rift Zone, unleash your anarchic artistry with the Pandora Prefab in Creative Mode, and rock a full set of Psycho cosmetic gear thanks to the Psycho Bundle.
The Pandora Rift Zone has opened and turned the galaxy's deadliest desert planet into a wild PvP playground, while Creative Mode now lets you build your own vision of Pandora's untamed badlands using the new Pandora Prefab structures. More thematically appropriate rewards await in the "Welcome to Pandora" challenges, which – like the Pandora Rift Zone – is available now until Tuesday, September 10.
Also, be sure to grab the cosmetic items of the Psycho Bundle, which includes a Psycho Bandit Outfit, the Psycho Buzz Axes, and a Claptrap Pet. To learn how, you'll have to check out this blog…