Blu-ray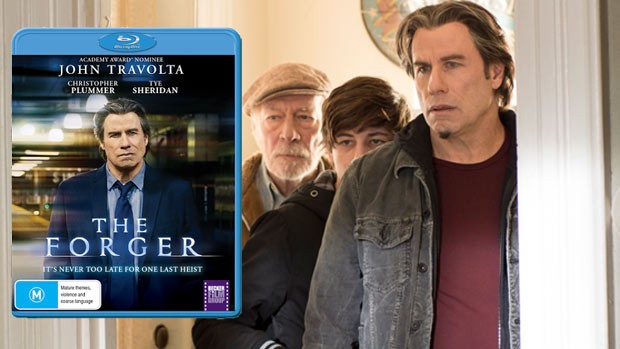 Published on July 13th, 2015 | by Tony Smith
The Forger Blu-ray Review
Summary: The Forger attempts to merge family with drama with family heist that results in a relatively average story
The Forger stars John Travolta as Raymond J. Cutter, one the world's best art forgers who makes a deal with the devil (not literally) but one with a powerful crime syndicate led by the unpredictable and nefarious Keegan (Anson Mount) in order to be released early from jail to spend time with his terminally ill son Will (Tye Sheridan).
The deal is simple, forge a painting by Claude Monet, steal the original from a museum and then replace it with the forgery. Simple right? Of course not which is why Ray recruits both his father (Christopher Plummer) and his son to help with the impossible. Best described, The Forger is an intergenerational heist family drama.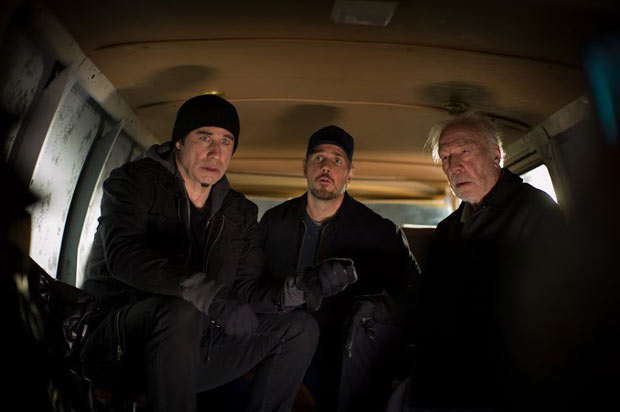 However with this almost Mission Impossible type scenario, director Phillip Martin film looks good on paper but fails to deliver any emotional integrity into the story. It just seems too clichéd and at times, the plot definitely drags, even with the star studded cast.
Given that, the star of The Forger is Travolta who does his best with a relatively mediocre script as his character attempts to juggle family, the criminal underworld and the FBI as this intergenerational heist films tries to connect all the dots together.
This is not to say that The Forger is a bad movie but rather, it's a mix of clichés and it attempts to pull your heart strings that unfortunately does not work. With that said, there are a few good moments in the film and I do like the relationship between the Cutter family, so kudos to the actors.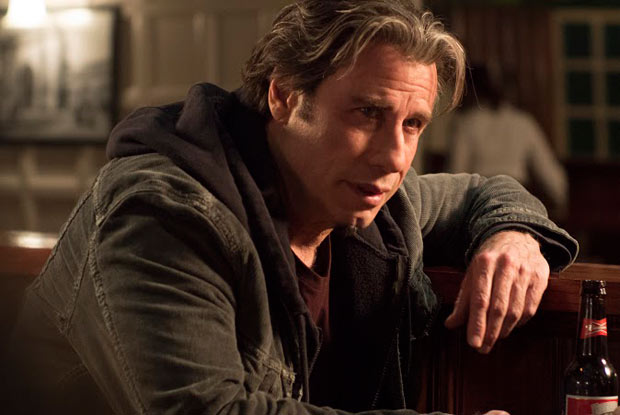 In terms of video quality, The Forger is a decent release on Blu-ray that boasts some exceptional clarity with sharp images, vibrant colours and some great attention to detail. It's also quite a dark film that appears to have this grey tinged aura to the film that thankfully doesn't distract from the quality. Audio supports DTS-HD 5.1 that produces good levels, especially when the action heaps up.
Final Thoughts?
In the end, The Forger attempts to merge family with drama with family heist that results in a relatively average story about a family attempting everything they can for one last hurrah.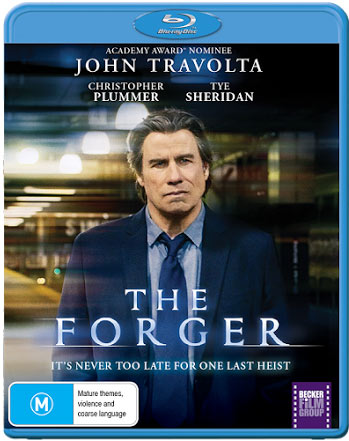 Blu-ray details
Director – Philip Martin
Actors – John Travolta /Christopher Plummer /Tye Sheridan /Abigail Spencer
Film Genre – Thriller
Label – Paramount / Becker Film Group
Region Coding – B (Blu-Ray)
TV Standard – PAL
Rating – M
Year of Release – 2014
Primary Format – Movies/TV – Blu-Ray