Films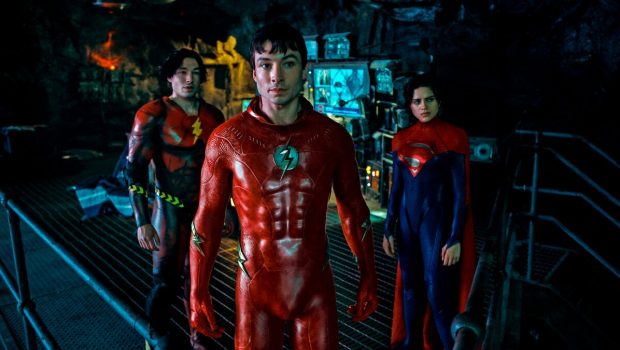 Published on June 22nd, 2023 | by Harris Dang
The Flash – Film Review
Reviewed by Harris Dang on the 16th of June 2023
Warner Bros Pictures presents a film by Andy Muschietti
Produced by Michael Disco and Barbara Muschietti
Starring Ezra Miller, Sasha Calle, Michael Keaton, Michael Shannon, Ben Affleck, Ron Livingston, Maribel Verdu, Kiersey Clemons, and Antje Traue
Cinematography Henry Braham
Edited by Jason Ballantine and Paul Machliss
Music by Benjamin Wallfisch
Running Time: 144 minutes
Rating: M
Release Date: the 15th of June 2023
The Flash tells the story of Barry Allen (Ezra Miller), who is at a point in his life where he feels withdrawn and unappreciated. He feels like he is doing "janitorial work" when he is reporting for superhero duty, and he is at a place of grief and depression over the false imprisonment of his father (Ron Livingston) over the murder of his mother (Maribel Verdu). Barry, through his job as a legal counsel, tries to find inconsistencies to prove his father's innocence but that itself cannot fill the void where his mother's love should be.
He takes it upon himself to change the fabric of time and space to save his mother's life. However, his brash yet noble decision comes at a huge cost after he is trapped in an alternate universe with no superheroes of his kind left. After several mistakes (including encountering with his alternate self), he finds himself tasked with saving the universe from impending doom from General Zod (Michael Shannon) by reluctantly teaming up with himself (Ezra Miller), Bruce Wayne (Michael Keaton) and Kara Zor-El (Sasha Calle), a wildcard maroon from the planet Krypton.
The Flash is the long-awaited, long-in-development, latest project in the DC Extended Universe. Its creative direction has undergone numerous changes, which has resulted in many turnarounds on creative teams, including Jonathan Goldstein and John Francis Daley, who are still given story credits in the final cut. Now we have Andy Muschietti, who is best known for directing horror films like Mama (2013) and the It films but has never taken on a project of this stature or genre before.
The elephant in the room must also be addressed. And that elephant is Ezra Miller. Over the past few years, they have gone and committed numerous crimes, including assault, burglary, breaking and entering, child harassment, and other criminal behaviour. Their presence in the film may trigger many in terms of trauma and privilege and it will make many people reconsider watching the film. However, their presence and their many dalliances must be stated as it does open a point as to what is wrong with The Flash.
But first, the positives. The film starts well with a fun set-piece that utilises the environment, Flash's superspeed abilities, his weakness involving energy consumption, and stakes involving babies in an amusing and exciting manner. The presence of Maribel Verdu adds some much-needed pathos, enhancing the drama's effectiveness, while the score by Benjamin Wallfisch effectively rouses on an emotional and nostalgic level.
Unfortunately, that is where the positives end as we dig into the nitty-gritty. For a superhero blockbuster spectacle with a ballooned budget of $200-220 million dollars, the set-pieces and production values are staggeringly ugly. Not once do you believe (or want to believe) that any of the characters are doing what they are doing – whether they are saving civilians, attacking each other, flying through explosions, or fighting out in the desert. In fact, it becomes so visually mirky and incomprehensible that it all becomes weightless, inconsequential, and eventually boring.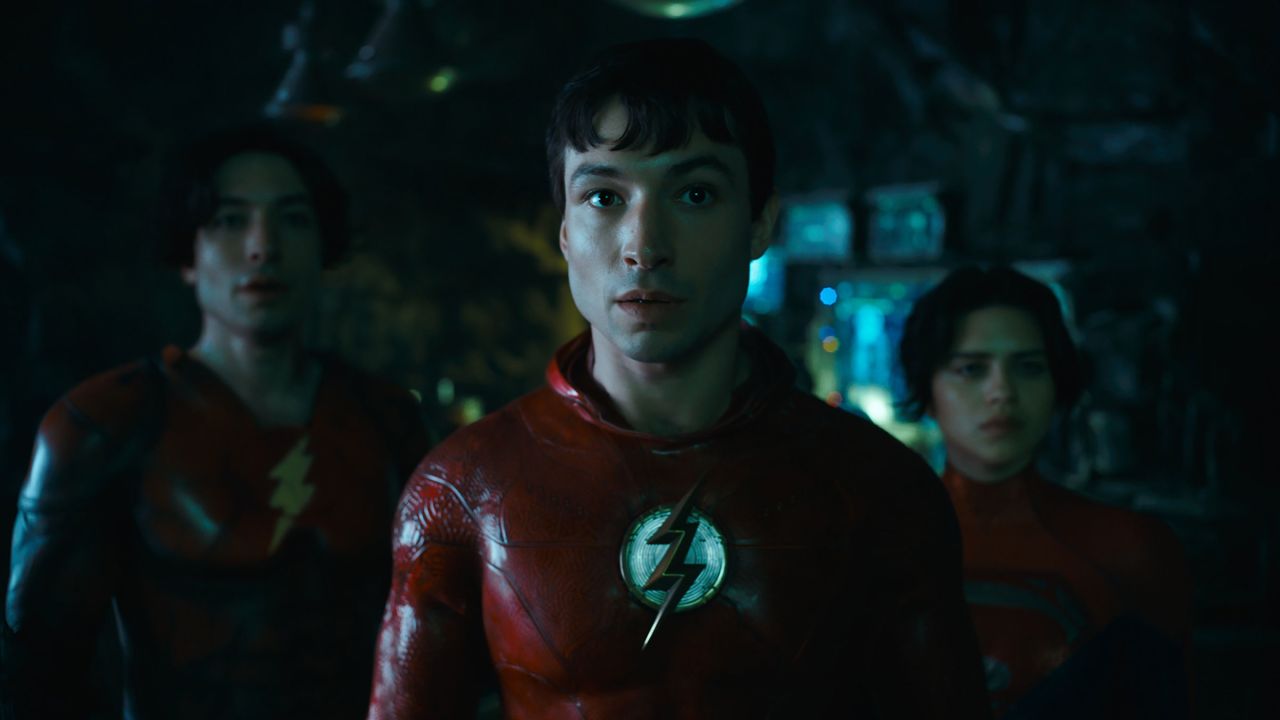 It is possible for the action scenes to overcome these deficits and become emotionally rousing and satisfying if the drama and characters behind the storytelling are stronger. However, Muschietti and screenwriter Christina Hodson never manage to enrich the drama since the storytelling is always amped up to maximalist levels. Everything is so insistent that it becomes exhausting to endure. The only way for audiences to care about the drama is knowing the iconography of the characters as opposed to the characters behind the iconography.
It does not help that this portrayal of Barry Allen does not make sense in terms of the growth that was shown in prior film appearances. Hence, the performance(s) from Miller become over-the-top at best and misguided at worst. The supporting performances from established actresses, such as  Sasha Calle and Kiersey Clemons, barely register since they are given little to do and merely function as plot devices, particularly in the case of the former.
As for the story, it is unoriginal in terms of its time-travel premise and its use of the multiverse theory, especially coming out after films like Everything Everywhere All At Once (2022), the Doctor Strange sequel (2022), and Spider-Man – Across the Spider-Verse (2023). It all feels same-old, same-old. The film fails to grapple the tones together and make it seamless, which makes it difficult to invest in the drama. The film would signal itself as comic relief or a drama or an action movie all through its insistent use of Wallfisch's score. However, there is little inspiration that would make the audience care beyond pop culture recognition.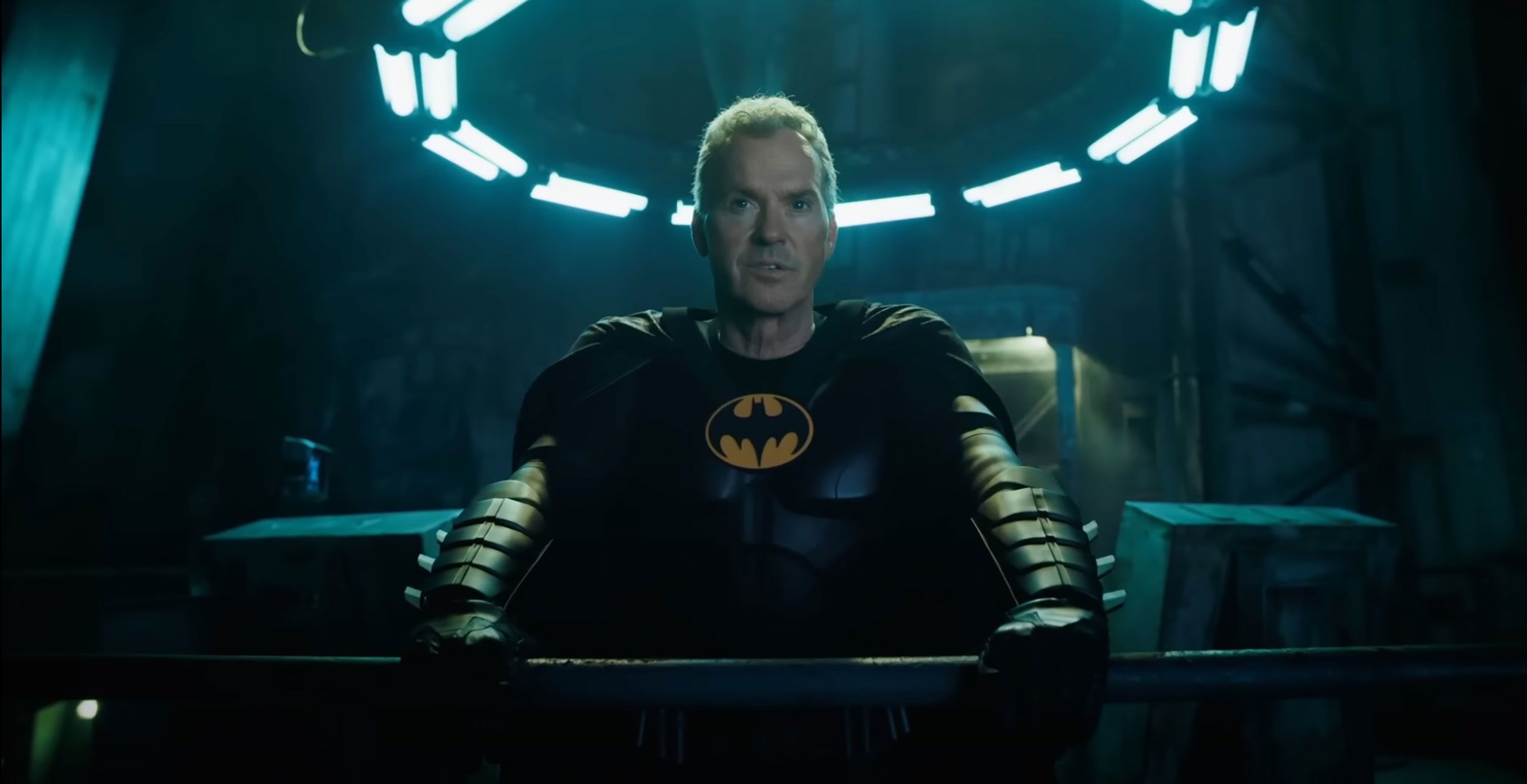 Which leads to the next point involving the cameos. The story's major theme is relinquishing the past. While Barry tries to learn this important lesson, the film itself is hypocritical. It douses itself with jerrycans of nostalgia to the point of self-immolation. Having living actors reprise their roles is one thing, despite Michael Keaton and Michael Shannon being far from enthused.
It is another thing when the film goes out of its way to digitally render deceased actors into their film under the guise of fan service. It is morally despicable, accomplishes nothing remotely praiseworthy of cinematic merit, and it is exploitative of their legacy. This type of hypocrisy destroys any attempt of pathos the film strives for, and the filmmakers only have themselves to blame.
Overall, The Flash is the type of film that is at best a grave example of "superhero fatigue" and at worst, a harsh reminder of the greatness we could have received.
Summary: The Flash is the type of film that is at best a grave example of "superhero fatigue" and at worst, a harsh reminder of the greatness we could have received.