Comics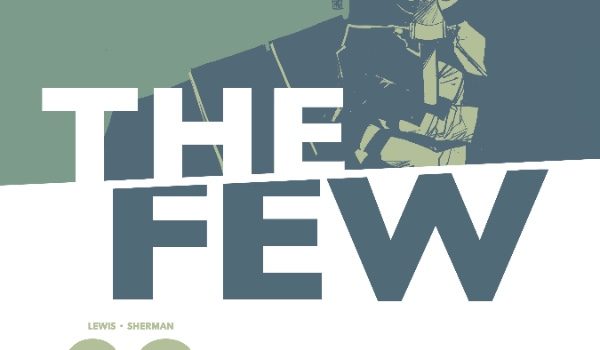 Published on January 24th, 2017 | by Dana Folkard
THE FINAL FOUR!
Image Comics reveals remaining 25th anniversary tribute variants.
Image Comics is thrilled to reveal the final 4 of 15 tribute variants planned for February's 25th anniversary theme month to round out the full list of "tribute covers" celebrating the legendary cover images from throughout the Image's history.
The newly revealed tribute variants include: Sean Lewis & Hayden Sherman's THE FEW #2 commemorating Jonathan Hickman & Nick Dragotta's EAST OF WEST #1, Chris Dingess, Matthew Roberts, Owen Gieni's  MANIFEST DESTINY #26 commemorating Jonathan Layman & Rob Guillory's CHEW #1, Marjorie Liu and Sana Takeda's MONSTRESS #10 commemorating Todd McFarlane's SPAWN #1, and OUTCAST BY ROBERT KIRKMAN & PAUL AZACETA #25 commemorating Rob Liefeld's BRIGADE #1.
Each month of Image's 25th year will announce a list of special themed anniversary variants, which will begin to hit shelves on Wednesday, February 1st—the exact date of Image Comics' founding in 1992, and the date of this year's "Image Comics Day."
Full List of February's Tribute Variants:
Available in stores on Wednesday, February 1st:
Rick Remender and Wes Craig's DEADLY CLASS #26 commemorating Marc Silvestri's CYBER FORCE (Diamond Code NOV168917)
Available in stores on Wednesday, February 8th:
Jonathan Hickman and Nick Dragotta's EAST OF WEST #31 commemorating Rob Liefeld's TEAM YOUNGBLOOD #19 (Diamond Code NOV169165)
Kieron Gillen and Jamie McKelvie's THE WICKED + THE DIVINE #26 commemorating Matt Fraction and Chip Zdarsky's SEX CRIMINALS (Diamond Code NOV169053)
Available in stores on Wednesday, February 15th:
Robert Kirkman and Cory Walker's INVINCIBLE #133 commemorating Rob Liefeld's YOUNGBLOOD (Diamond Code NOV169172)
Donny Cates and Geoff Shaw's GOD COUNTRY #2 commemorating Erik Larsen's SAVAGE DRAGON (Diamond Code NOV169169)
Ed Brubaker, Sean Phillips, and Elizabeth Breitweiser's KILL OR BE KILLED #6 commemorating Robert Kirkman's THE WALKING DEAD (Diamond Code NOV169051)
Chris Dingess, Matthew Roberts, Owen Gieni's MANIFEST DESTINY #26 commemorating Jonathan Layman & Rob Guillory's CHEW #1 (Diamond Code DEC168000) — The final order cutoff deadline for retailers is: Today, Monday January 23rd.  
Matt Fraction and Chip Zdarsky's SEX CRIMINALS #16 commemorating Todd McFarlane's SPAWN (Diamond Code NOV169052)
Robert Kirkman's THE WALKING DEAD #164 commemorating Jim Lee's WILD C.A.T.S. (Diamond Code NOV169171)
Available in stores on Wednesday, February 22nd: 
Charles Soule and Ryan Browne's CURSE WORDS #2 commemorating Robert Kirkman and Cory Walker's INVINCIBLE (Diamond Code NOV169173)
Sean Lewis & Hayden Sherman's THE FEW #2 commemorating Jonathan Hickman & Nick Dragotta's EAST OF WEST #1 (Diamond Code DEC168431)
Jeff Lemire and Dustin Nguyen's DESCENDER #19 commemorating  Dale Keown's PITT (Diamond Code NOV169174)
Marjorie Liu and Sana Takeda's MONSTRESS #10 commemorating Todd McFarlane's SPAWN #1 (Diamond Code DEC168161)
OUTCAST BY ROBERT KIRKMAN & PAUL AZACETA #25 commemorating Rob Liefeld's Brigade #1 (Diamond Code DEC168160)
Tim Seely and Mike Norton's REVIVAL #47 commemorating Marc Silvestri, Brian Haberlin, Michael Turner, and David Wohl's WITCHBLADE (Diamond Code NOV169170)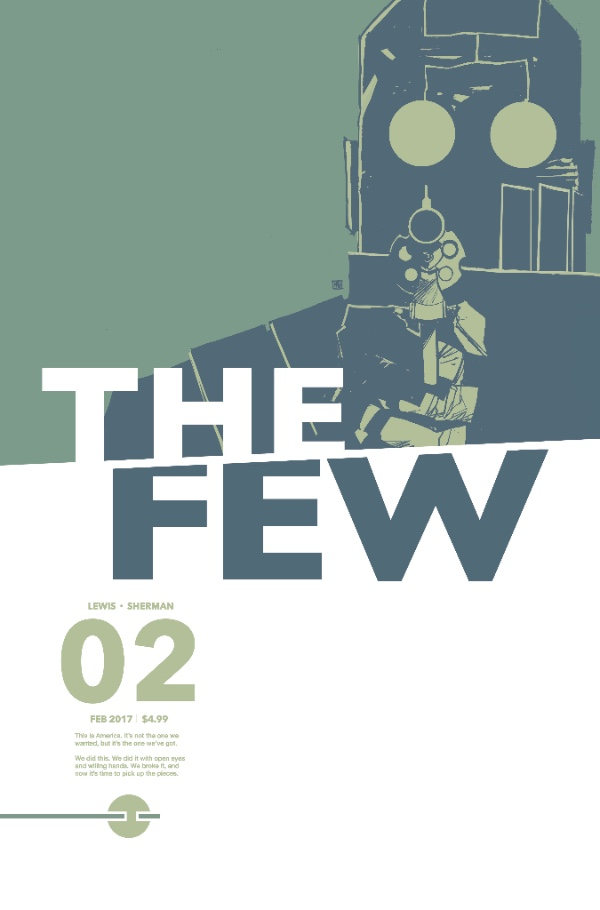 Sean Lewis & Hayden Sherman's THE FEW #2 commemorating Jonathan Hickman & Nick Dragotta's EAST OF WEST #1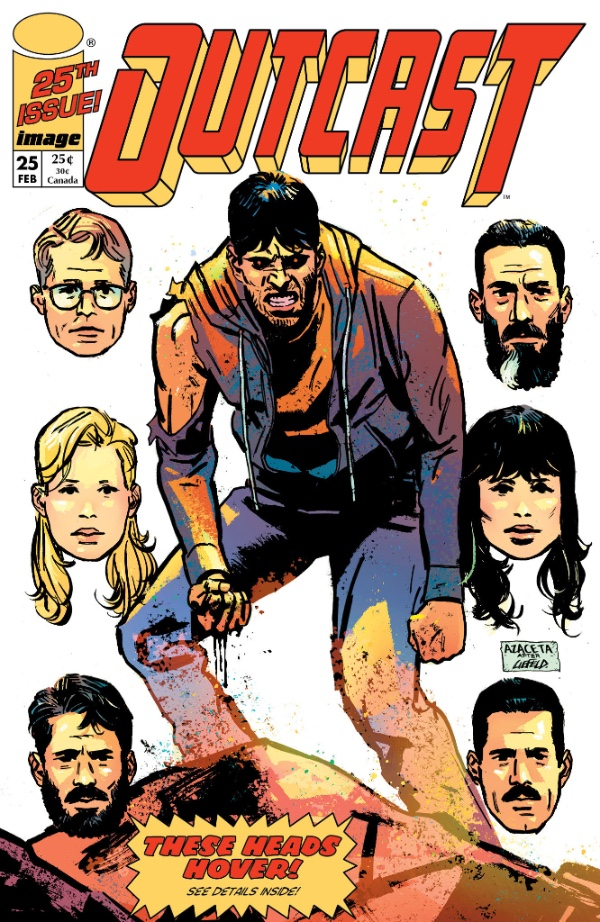 OUTCAST BY ROBERT KIRKMAN & PAUL AZACETA #25 commemorating Rob Liefeld's Brigade #1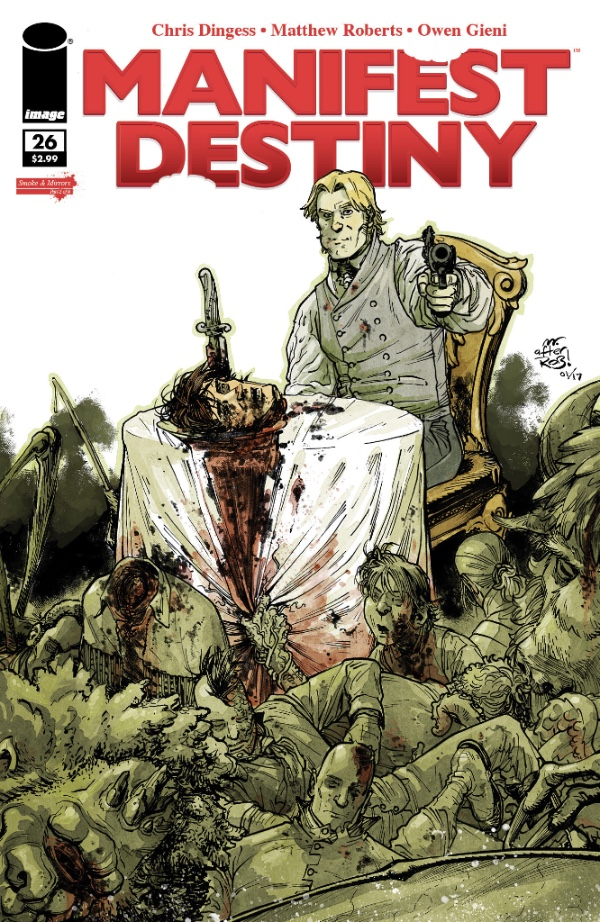 Chris Dingess, Matthew Roberts, Owen Gieni's MANIFEST DESTINY #26 commemorating Jonathan Layman & Rob Guillory's CHEW #1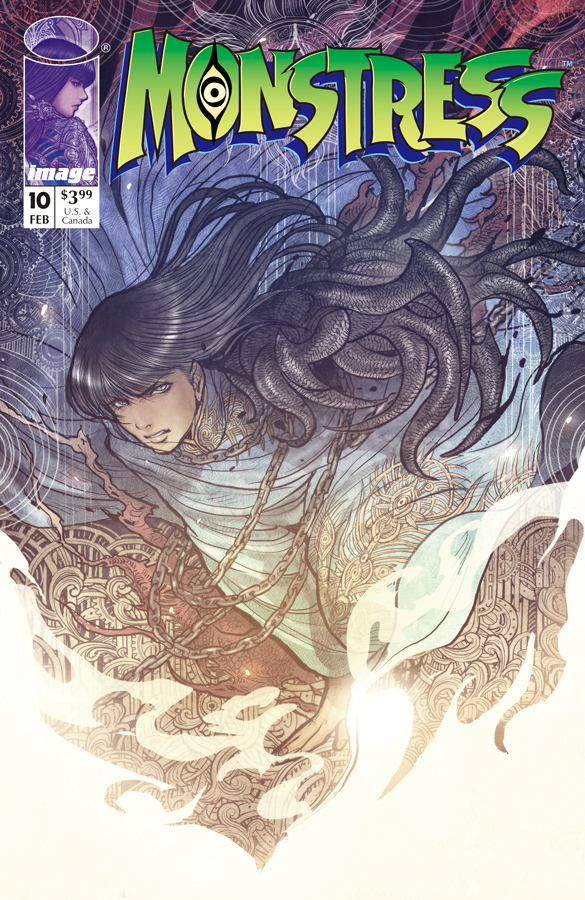 Marjorie Liu and Sana Takeda's MONSTRESS #10 commemorating Todd McFarlane's SPAWN #1