Films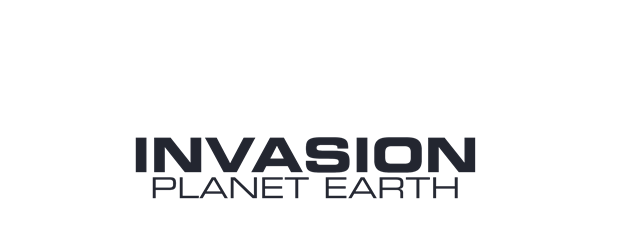 Published on September 10th, 2020 | by Adrian Gunning
"The film 2020 deserves" invades Australia and New Zealand
Film Industry Alumni band together for UK passion project 
Invasion Planet Earth is the sci-fi movie that 2020 deserves now arriving in Australia and New Zealand on iTunes.
An extraordinary passion project led by UK writer, director and editor Simon Cox, Invasion Planet Earth is an entertainingly cult cinema experience inspired by 1970's science fiction classics including Star Wars, Doctor Who, Battlestar Galactica and Six Million Dollar Man. Filled to the brim with budget special effects and acting school performances, the movie smartly subverts traditional sci-fi tropes to offer the perfect Friday night-in entertainment.
Invasion Planet Earth is quickly earning itself a cult status across the UK and US with audiences lauding the small budget, indie film. The science fiction homage makes bold narrative twists to subvert the genre, but with polarising one and five star reviews it's set to sit alongside cult movie classics including Starship Troopers, The Blob and They Live.
Originally titled Kaleidoscope Man, Invasion Planet Earth was first conceived in 1999 by director Simon Cox, from there began a 20 year journey to see it launch internationally. Cox found difficulty in securing investment to fund production initially, despite a stunning film pilot starring HBO TrueBlood's Steven Moyer. He spent the next few years promoting his film across local UK community events and channels including ComicCon and Memorabilia Birmingham, where in 2012 he launched Invasion Planet Earth's first ever crowdfunding campaign.
The film's funding woes saw Simon travel to France on the promise of significant funding following a mysterious phone call. After reaching Paris, Simon found himself in a dingy bar with a proposition from two gang members to traffic money to Switzerland in return for funding. Politely declining, Simon returned to continue his crowdfunding campaign.
"I tried doing things the right way, business plans, Shark Tank, investor pitches, but after ten years of bashing my head against a wall, I just had to ask people for help. There's probably a few family members who thought they'd see their investment returned a bit sooner than this, just hoping I still get invited 'round for Christmas", jokes Cox.
The initial campaign of over $100,000 AUD (£60,000 GBP) was unsuccessful in reaching its target, however it highlighted an eager community rallying around the project. Cox repositioned and launched a secondary campaign with a target of just $9,000 AUD (£5,000 GBP) which was smashed, achieving a total of over $13,000 AUD(£7,200 GBP). These funds saw the production of the iconic crowd scene from the film, with over 900 invested participants.
Across the next two years, six more crowdfunding campaigns were launched and with interest in the film growing, 20 minutes of Invasion Planet Earth was funded and shot. Between 2015 – 2019, the film attracted larger financial investors which was enough to finish the movie.
Throughout development, Cox enlisted the help of friends and industry experts to bring Invasion Planet Earth to life. School colleague Mark Robbins took the helm as co-producer, with Gordon Hickie (Holby City, Inspector Lyndley Mysteries, Redcap, Leon the Pig Farmer) as Director of Photography. The special effects in the film were the result of pro bono work from two animators, as well as 3D model maker Ian Whiston. Cox also upskilled himself in film compositing (SFX) to complete the film with Lukas Remis (Star Trek Discovery) aiding on larger CGI pieces.
Composer Benjamin Symons set the score to the film, with Alan Snelling (Sherlock, Silence of the Lambs) agreeing to dub the final soundtrack following a chance encounter with Cox. British pop icon, Toyah Willcox was also brought on board to support the film, singing the movie's closing theme and making a cameo within the film. With the assistance of sound designer Keith Tinman for sound effects, Invasion Planet Earth was graded in Pinewood Studios (Bohemian Rhapsody, Rocketman, Aladdin).
Invasion Planet Earth is now available for purchase on iTunes..