Films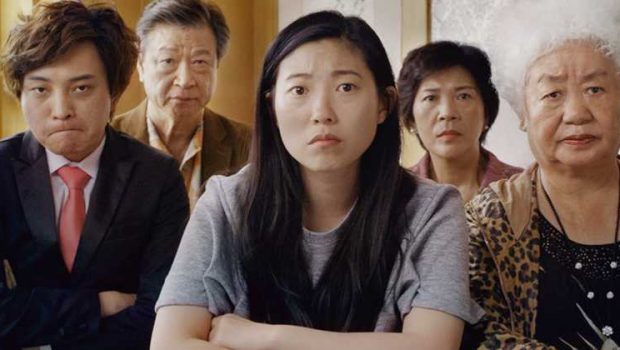 Published on September 6th, 2019 | by Harris Dang
The Farewell – Film Review
Reviewed by Harris Dang on the 6th of September 2019
Roadshow Films presents a film by Lulu Wang
Produced by Danielle Melia, Peter Saraf, Marc Turtletaub, Andrew Miano, Chris Weitz, Jane Zheng, Lulu Wang, and Anita Gou
Written by Lulu Wang
Starring Awkwafina, Tzi Ma, Diana Lin, Zhao Shuzhen, Lu Hong, Jiang Yongbo, Chen Han, Aoi Mizuhara, and Li Xiang
Edited by Michael Taylor and Matthew Friedman
Cinematography by Anna Franquesa Solano
Running Time: 98 minutes
Rating: PG
Release Date: the 5th of September 2019
Regardless of a film's language, country, or genre, family remains a universal theme in modern cinema. However, representation of the prototypical family in Hollywood is overly limited to Caucasians. Consequently, the existence of The Farewell is a sterling and cherishing reaffirmation of cultural diversity. It provides a refreshing outlook into a Chinese family through potent themes of grief, togetherness, loyalty, love, and loss.
The story's interesting premise is also packed with dramatic possibilities and is a perfect springboard for writer-director Lulu Wang to convey Chinese culture with her unique directorial eye. Meanwhile, after many comedic supporting roles, actress Awkwafina (2018's Crazy Rich Asians and Ocean's 8) makes an impressionable dramatic debut in her first lead role.
Based on an actual lie from director Wang's past, the film follows Billi (Awkwafina), a Chinese‑American woman seemingly content with her life. Yet she conceals from her parents (Tzi Ma and Diana Lin) that she is struggling to make ends meet as well as her position in her studies. Her only reprieve from the stress of her life is her interactions with her grandmother, Nai Nai (Zhao Shuzhen). Nai Nai means 'grandma' in Mandarin.
Tragedy strikes when Nai Nai is diagnosed with cancer without her foreknowledge. Hoping to shoulder the emotional burden of Nai Nai, Billi's family returns to China under the guise of a fake wedding to covertly say goodbye. As the plan progresses, Billi is conflicted by her loyalty to her family and her love for Nai Nai. Will she tell her grandmother of her affliction?
The Farewell is a heartwarming, funny, and tender piece of work. It proudly wears its emotions while maintaining a remarkable sense of simplicity and precision that makes the story relatable, engaging, and universal. To successfully balance comedy and drama requires a filmmaker with an assured handling of tones and emotions. Thankfully, Lulu Wang is more than up to the task.
By relying on character and action rather than script contrivances or histrionics (bar one scene that makes an amusing joke out of histrionic crying), Farewell effortlessly conveys so much by rarely showing its hand. One example of the film's dramatic potency is the contrast in upbringings of Billi (transgressive) and her mother (traditional). They offer generational and environmental differences in how they handle emotion and conflict with one another.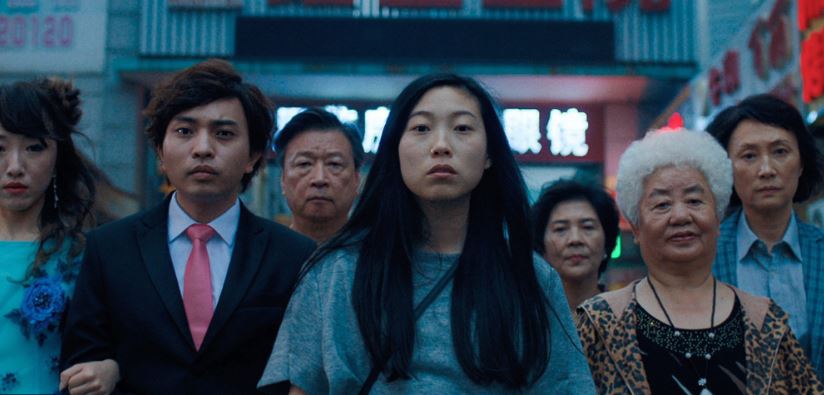 Another positive is Wang's ability to capture the gradual escalation of turmoil within the characters through comedy and drama. By exploring grief through denial and off-hand humour (which involves criticism of materialism in China), or swaying through potential conflicts of prejudice irrelevant to the overall issue as an outlet for stress (characters bringing up how children are brought up in China or America), the characters are shown as full-blooded human beings not caricatures.
The Farewell's strong production values provide the story with much-needed punch. The  alternatively pristine, quaint cinematography by Anna Franquesa Solano and melodic musical score by Alex Weston complement the weight of the drama and the characters' struggles. The composition lifts the positive spirit of the storytelling as it echoes the beauty of family unity.
Lastly, the cast give exemplary performances that distinctly portray grief and anxiety with comedic and dramatic aplomb. Awkwafina expands her acting range by convincing as someone appearing to implode with all the tumultuous moods she must contain. It is a fantastic dramatic debut that strikes the perfect balance of conflicted both with filial piety and loving devotion.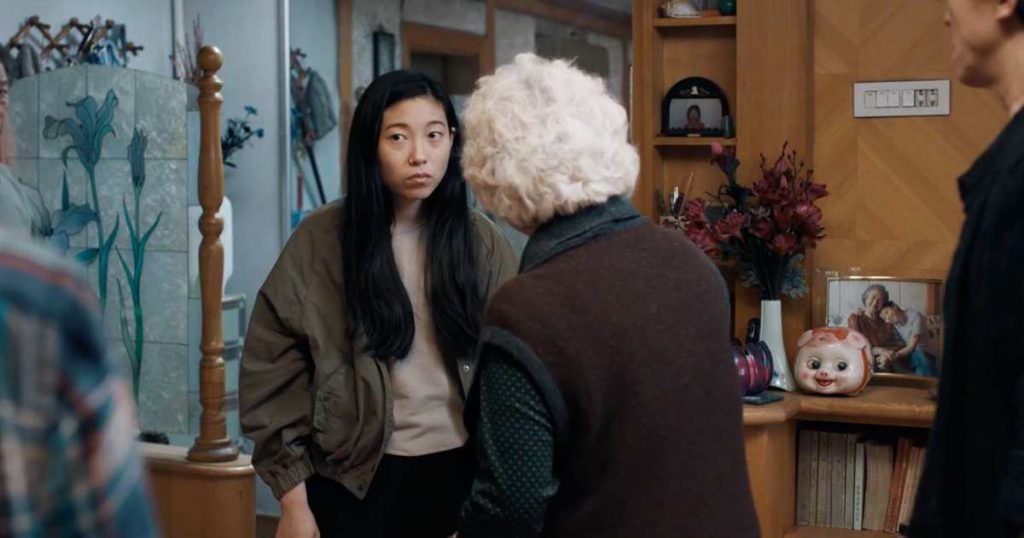 Zhao Shuzhen is pitch perfect as the family matriarch by embodying the boundless spirit and the nurturing demeanour with remarkable ease. The standouts from the supporting cast include Jiang Yongbo (touching as Billi's doting uncle who does his best in shouldering the burden), Chen Han (amusingly timid as Billi's cousin), Diana Lin (compellingly stern as Billi's mother), and Tzi Ma (engagingly pensive as Billi's father).
Sweet, comforting, heartfelt, and funny, The Farewell is a fantastic piece of work. It brings a fresh viewpoint into family via Chinese culture and showcases both Wang's filmmaking talents and Awkwafina's dramatic acting chops. Highly recommended.
Summary: Sweet, comforting, heartfelt, and funny, The Farewell is a fantastic piece of work.