Films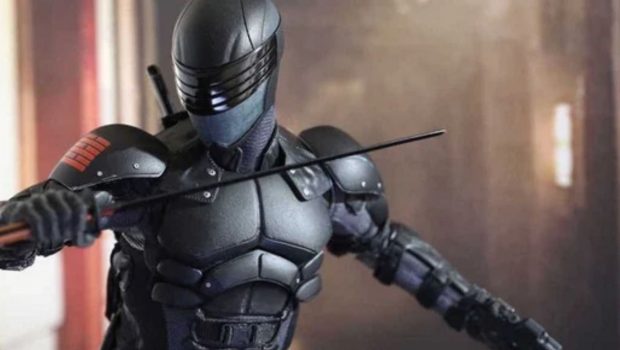 Published on August 25th, 2021 | by Andrew Bistak
The Facts Behind Snake Eyes #SnakeEyes
The Facts Behind Snake Eyes by David Michael Brown
The G.I. Joe franchise just got expanded. Snake Eyes is one of the original and most popular G.I. Joe characters in its entire history and now the masked martial artist has made his action-packed big-screen debut played by Henry Golding. Here is everything you need to know about Hasbro's live-action ninja…
When Hasbro released the first batch of action figures as part of the "A Real American Hero" G.I. Joe relaunch in 2000, the toy company was going over-budget. To cut costs, they took an unpainted figure and gave him a mask. Instant ninja! Snake Eyes was born.
The movie is a reboot of the G.I. Joe cinematic universe based on Hasbro properties. Get ready for G.I. Joe: Ever Vigilant, Visionaries: Knights of the Magical Light, M.A.S.K.: Mobile Armoured Strike Kommand, ROM: Spaceknight and Micronauts.
In the previous two G.I. Joe films, Snake Eyes was played by Ray Park, best known for his scene-stealing turn as Darth Maul in the otherwise much-maligned prequel Star Wars: The Phantom Menace.
Snake Eyes is now played by Crazy Rich Asians star Henry Golding. To portray the master of hand-to-hand combat and ninjutsu, he was trained for the role by fight coordinator Kenji Tanigaki, who previously worked with Hong Kong icons Jackie Chan and Donnie Yen.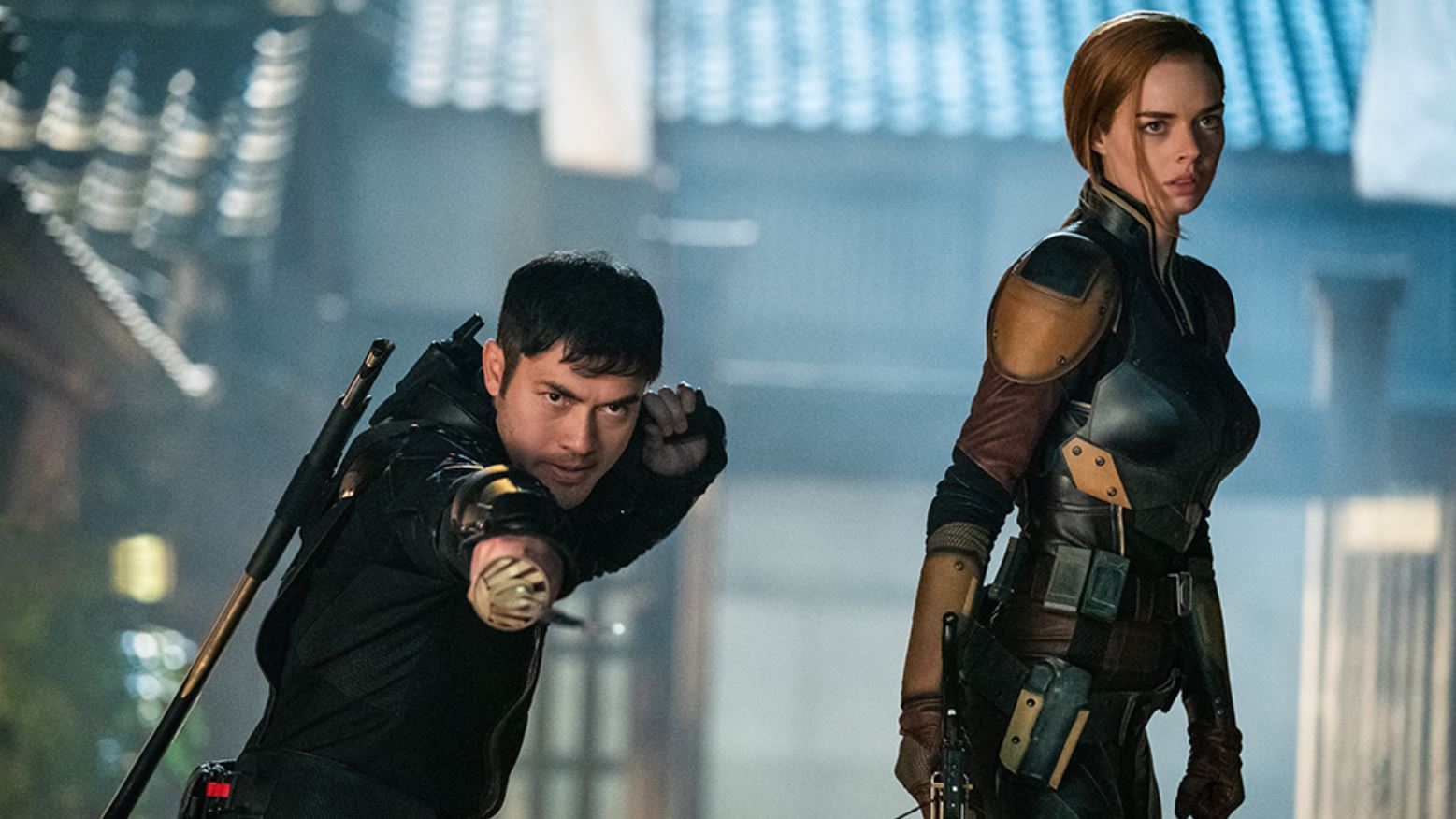 In the comic books, Snake Eyes is disfigured – which is why he wears a mask – and is the strong silent type. With the casting of Golding, the new film features the actor's face and we hear his dulcet tones. While not true to the drawn form, it gives the ninja more character.
Snake Eyes friend and brother-in-arms Tommy aka. Storm Shadow is played by Andrew Koji who is best known as Brilliant Chang in Peaky Blinders and Ah Sahm in Warrior.
Money Heist star Úrsula Corberó takes on the villainous role of Baroness. In G.I. Joe: Rise of the Cobra, she was played by Sienna Miller.
The film was shot on location in Vancouver, British Columbia, California and Japan.
Ready or Not star Samara Weaving is the niece of Aussie acting legend Hugo Weaving who voiced Megatron in Michael Bay's first three Transformers live-action movies, also based on a line of Hasbro toys.
Hard Master is played by The Raid and The Raid 2: Berandal star Iko Uwais. The Indonesian martial artist learned his Minang style of silat harimau (tiger style) from Master Edwel Datuk Rajo Gampo Alam.
Snake Eyes Director Robert Schwentke's resume also includes The Divergent Series franchise entries Insurgent (2016) and Allegiant (2015), R.I.P.D. with Jeff Bridges and Ryan Reynolds (2013) and RED starring Bruce Willis and Helen Mirren (2010).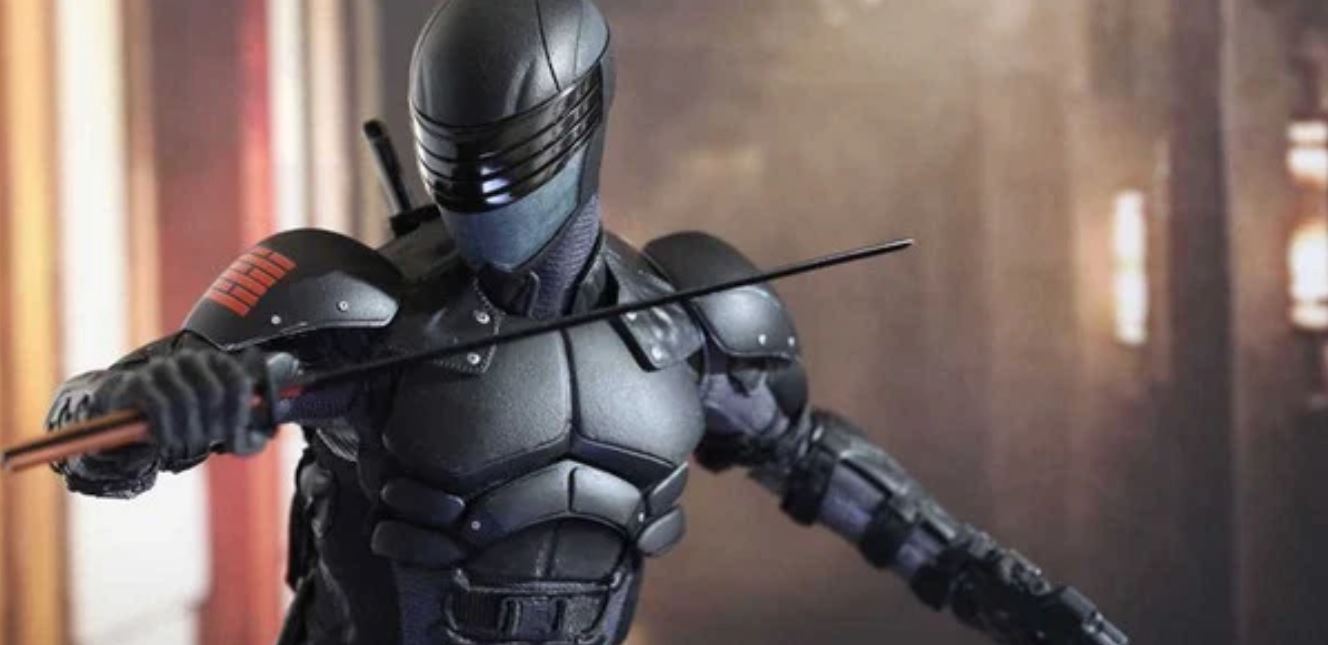 Snake Eyes has a pet wolf called Timber.
Snake Eyes was originally envisioned as a third G.I.: Joe movie after G.I. Joe: Rise of the Cobra and following the events of G.I. Joe: Retaliation, the producers changed tack and the film is now a reboot aiming for a younger audience.
BUY OR RENT SNAKE EYES: G.I. JOE ORIGINS NOW ON DIGITAL.