Films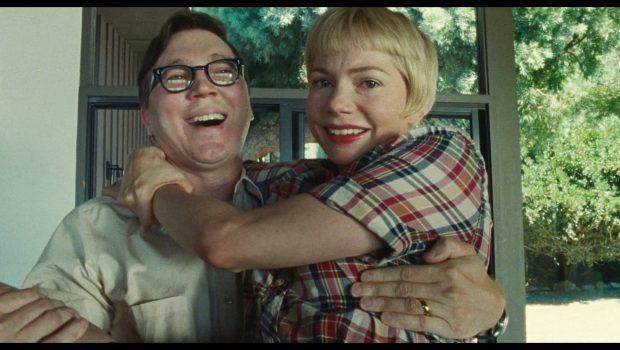 Published on January 6th, 2023 | by Damien Straker
The Fabelmans – Film Review
Reviewed by Damien Straker on the 6th of January 2023
Studio Canal presents a film by Steven Spielberg
Written by Steven Spielberg and Tony Kushner
Produced by Kristie Macosko Krieger, Steven Spielberg, and Tony Kushner
Starring Gabriel LaBelle, Michelle Williams, Paul Dano, Seth Rogen, Mateo Zoryan, and Judd Hirsch
Cinematography Janusz Kamiński
Edited by Michael Kahn and Sarah Broshar
Music by John Williams
Rating: M
Running Time: 150 minutes
Release Date: the 5th of January 2023
Humour is a surprisingly effective trait of The Fabelmans, Steven Spielberg's fictional, semi-autobiographical retelling of his childhood. Comedy is a rare string in the bow of this distinguished filmmaker. Now seventy-six-years-old, the director has explored numerous film genres throughout his five-decade career, particularly science fiction and historical epics. Understandably, these last two genres rarely lend themselves to humour. Comic relief also surprises given Spielberg's films have always featured a lost child. Until now, we have merely speculated this reoccurring motif was Spielberg reflecting upon his social detachment as a Jewish boy in California. When he was in school, he was mercilessly targeted with antisemitic barbs. The Fabelmans is a transparent interrogation of his lost child figure. The film embeds this character in domestic comedy-drama and probes Spielberg's memories, including his loneliness, parentage, and early love of cinema. The inevitable sentimentality that has plagued this director's work is countered by a healthy dose of humour as Spielberg unearths artistry in embarrassing, funny, and painful episodes. Meanwhile, the story's most touching moments are attributable to strong adult performances and effortless tonal shifts that see the narrative veer from tense family conflict to a lighter coming of age story.
The story opens with a bang. In 1952, New Jersey, a young boy named Sam Fabelman (first played by Mateo Zoryan) is reluctant to see his first movie with his Jewish parents, Mitzi (Michelle Williams) and Burt (Paul Dano). Inside, Sam's eyes widen in amazement at the sight of a train crash scene from Cecil B. Demille's circus film The Greatest Show on Earth (1952). Awestruck, Sam uses his toy trainset at home to recreate the crash. Sam's parents have different views on creativity. Mitzi is a former concert pianist and Burt is a computer engineer, which makes them right- and left-brained. While his father is reluctant to see the models crash, Mitzi is more supportive. She encourages Sam to secretly film the miniature disaster himself using a Super 8 camera. Buoyed by some effective results, Sam continues to film inventive home movies with his sisters. In his teens, Sam (now played by Gabriel LaBelle) records a family camping trip but accidently unearths a terrible rift involving Burt's best friend, Bennie (Seth Rogen). Tension also builds between father and son when Burt tells Sam filmmaking is a hobby not a viable career option. Burt's decision to move his family to Arizona and then California for career opportunities fails to mend the family rift.
There are two different ways Spielberg and his co-writer, Tony Kushner, reinvigorate the tired chronological retelling of modern biopics. The first is narrowing Sam's story to his teenage upbringing. This crucial choice refutes major time jumps and ensures the film resists contrivances, such as foreshadowing Spielberg's future projects. Another method of reducing cliches is merging style and authenticity. Much of The Fabelmans is surprisingly true. Spielberg was raised by opposites (a computer engineer and a pianist), the family moved from New Jersey to Arizona, and as depicted here, his parents faced an unresolved conflict that pulled the family apart. The bullying and antisemitism Spielberg experienced is intensely dramatised when Sam is assaulted by a hulking school jock named Logan (Australian actor Sam Rechner). Fortunately, every scene of pain and grief is balanced with strong doses of humour. The early scenes where Sam and his sisters film their horror shorts are sweet and hilarious. It recalls the best parts from J.J. Abram's film Super 8 (2011). There is also a bizarre moment where Mitzi surprises everyone by bringing home a pet monkey. This is apparently true too, which makes it richer. The final scene is the film's best and arguably the funniest scene Spielberg has put on film. Everything in this encounter is supposedly true, word for word. Evidently, the way Kushner and Spielberg have discarded generic tropes and reframed his own personal experiences using pathos and humour to reinvigorate the biopic genre.
The Fableman's juxtaposition of comedy and drama reinforces the script's major thematic idea. Someone tells Sam a horizon is either at the top or bottom of the movie screen but never in the middle. The line is a metaphor about creating light and darkness in cinema and omitting life's dullest moments. The film itself dramatises these tonal fluctuations and how a serious creator finds artistry in what is embarrassing, ugly, or painful. Sam's filmmaking strongly dramatises this theme. During a family camping trip, he films his mother dancing in front of everyone only for one of his sisters to plead with Mitzi to stop. Yet the way Mitzi is illuminated by headlights renders her movements in a soft, luminous glow that evokes artistic resonance. In one of the Californian high school scenes, Sam films his classmates celebrating on a beach. Unexpectedly, he portrays one of his bullies as a supreme athlete powering across the sand. The imagery stresses how there is beauty and artistry found in even the most terrible people. Meanwhile, there is a pivotal moment of grief where Sam reviews his home footage and makes a shocking discovery. In this sequence, Spielberg flexes his own creative muscles by filming the revelation like a thriller scene from Brian De Palma's Blow Out (1981), complete with operatic music. Throughout these scenes, Spielberg is exploring the necessity to reframe and rethink his most difficult memories using the artistry of film so he can resolve the character of the lost child.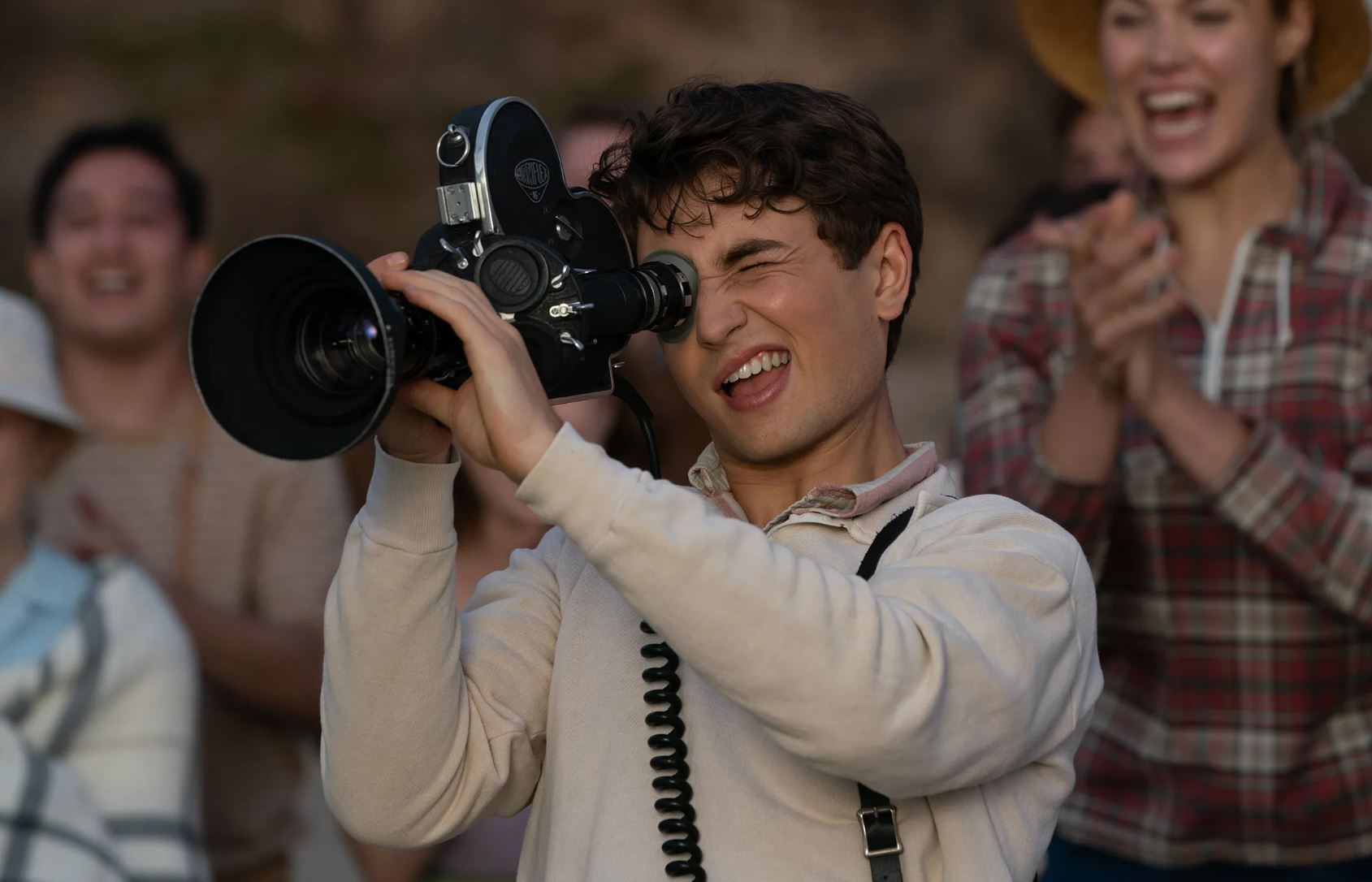 One of the film's major assets is Michelle Williams' unique, energetic performance as Mitzi. Since The Fabelmans is highly stylised and constantly shifting between light and darkness, one should not anticipate completely naturalistic performances from the cast. Consequently, Williams' work is deliberately theatrical. It is befitting of the character Mitzi who was going to be an artist herself, a pianist, but now supports her son's bid to be creative through filmmaking. Williams plays this role with kooky, child-like energy that evokes Mitzi's strange, free-spirited behaviour. At one point, she piles her kids into her car and excitedly drives them towards to a tornado so everyone can see it better. Williams also reminds us that there are few other actors today that can elicit raw emotion as effectively as she can. In key moments, her expression of grief is unforgettable. She encompasses the lost child and the story's conflicting duality: the buoyant energy of childhood and the harsh realities of adult life, such as when her own mother passes away. Pitched against a dominant performance, Paul Dano is challenged with playing a more muted adult. As Burt, his subdued nature is fitting, and he refuses to lean too hard into the cliché of the gruff father deterring his son from his dream. Gabriel LaBelle, who plays the teenage Sam, is sympathetic and disarming while also looking much like a young Spielberg. Judd Hirsch has a fun cameo as a relative who was a circus performer. Though some dialogue in his cameo scene is on the nose, such as when he describes art being inside Sam, which is odd compared to the film's subtleties.
While a two-and-a-half-hour depiction of Spielberg's childhood might have once threatened to spill over into sentimentality and self-indulgence, The Fabelmans is smarter and more engaging than expected. Many scenes brim with humour, which masks the transparency of Spielberg's emotional strings. Instead, the deft shifts in mood from comedy to grief remain integral to the story's design and thematic goals. The film is about finding art in what is ugly, beautiful, and funny, as Spielberg wrestles with his memories and upbringing. His film successfully explores this thesis through both its family drama and high school scenes. More specifically, he is determining why his mother was an unusual presence in his life and why she made crucial decisions that impacted the entire family. It is fortunate that his psychoanalysis is aided by Michelle Williams whose haunted performance embodies the lost child and proves why she is one of the generation's top performers. The film's title is an appropriate summary of Spielberg's intentions and how he directs the actors. The family's story is fable-like. It is about innocence colliding with grief and clarity as the lost child veers into the woods to confront the dark truths of adulthood.
Summary: An effective look at how innocence collides with grief and clarity as Spielberg's lost child veers into the woods to confront the dark truths of adulthood.