News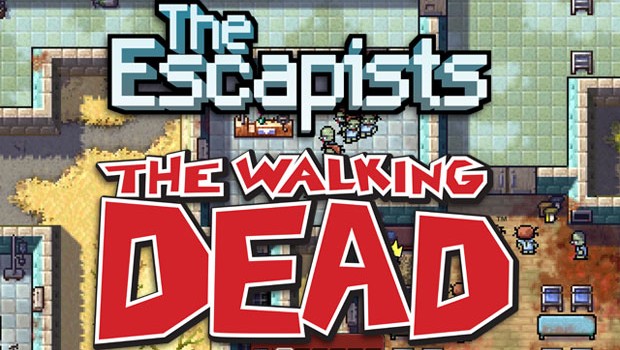 Published on January 22nd, 2016 | by admin
The Escapists The Walking Dead Heading to PS4
Wakefield, UK – 22nd January 2016 – Games industry veteran and games label Team17 have today put out an advanced warning to all survivors, a herd of walkers has been spotted and only you can stop them when The Escapists The Walking Dead breaks out on PlayStation 4 on the 16th February.
The Escapists The Walking Dead merges the gameplay and aesthetics of the smash-hit, indie game The Escapists with the universe and characters of the worldwide phenomenon that is The Walking Dead. Team17, working in close collaboration with Skybound Entertainment, have taken the very best of both worlds, featuring panels, dialogue and the story of the award-winning comic series recreated in the charming 8-bit pixel art stylings of The Escapists.
In The Escapists The Walking Dead players will take on the role of iconic protagonist Rick Grimes, who must lead and protect a band of survivors featuring many of the original comic book cast. Rick and the survivors must secure, survive and escape a number of dangerous environments which faithfully follows the narrative timeline of the hit comic. The Escapists The Walking Dead features:
5 levels following the timeline of the award-winning comic including Harrison Memorial Hospital, Greene Family Farm, Meriwether Correctional Facility, Woodbury and Alexandria
Comic book panels and dialogue taken from the hit comic series and faithfully recreated in 8bit style
Weapons including craftable upgrades and iconic weapons such as Michonne's Katana
Characters from the hit series. Play as Rick Grimes alongside a cast of iconic survivors from the comic including Carl, Lori, Glenn, Hershel, Maggie, Dale, Tyreese, Michonne, Abraham and Gabriel, all faithfully re-created in charming pixel art style
Crafting system. Choosing from over 250 materials, you'll need to craft more than 70 different items to keep your survivors safe including tools like cutters and shovels and weapons such as the modified pistol and rifle.
24 bonus collectibles to find
Leaderboards and Trophies
The Escapists The Walking Dead will be available to download for PlayStation 4 on the 16th January.