Games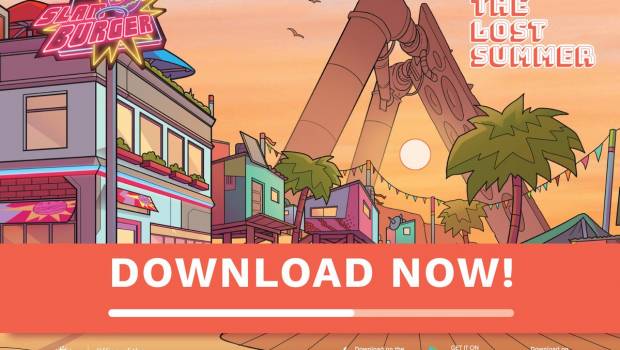 Published on July 9th, 2018 | by Admin
The eSafety Commissioner's first video game, The Lost Summer, officially launched to educate and guide students for a safer online experience
9th July: The Project Factory (the digital development arm of global communications company Way To Blue) are proud to share that The Lost Summer officially launched to the public on Friday 6th July at Casula Powerhouse, Sydney. The Lost Summer is an initiative developed by the Office of the eSafety Commissioner and is designed to be a highly engaging game for 11-14 year-olds. The 2.5D game has been designed to help young Australians build digital intelligence skills and encourage online safety. The team at The Project Factory have spent the last 10 months designing, developing and bringing the game to life to be played by students on iOS, Android, Mac and PC.
"The Lost Summer is a fun and engaging way to get students thinking about the importance of digital intelligence skills through a gamified learning experience. Given the popularity of online gaming among young people, we know this is a format they enjoy and that resonates with them"- Julie Inman Grant, eSafety Commissioner.
The Lost Summer immerses players in a futuristic Australian environment where they learn the importance of social and emotional skills such as critical thinking, empathy, resilience, respect and responsibility to complete challenges and advance through the game. Players progress through five chapters, each focusing on a key area of digital intelligence:
The Championships— Focuses on acting respectfully towards others, acknowledging and appreciating that others may have different points of view, cultures and backgrounds
The Petition — Asks that the player be resilient and respond with strength and maturity when risks are encountered online
Mean Meme — Asks the player to be empathetic to others and use emotional intelligence to respect opinions, embrace diversity and freedom of speech
Shockwave (coming soon) — Focuses on being responsible for what you say and do, by engaging positively with others and being accountable for your behaviour
Revelation (coming soon) — Focuses on critical thinking about what you see online, asking questions to identify and analyse information that may seek to exploit or misinform
Led by The Project Factory/Way To Blue Games Developer Mathew Purchase, this world is a futuristic, fictional Australian city where a diversity of characters and cultures coexist, bringing to life a visually stunning world known as 'South Coast City'. Within the game, players get the chance to interact with these characters and explore the city as they complete a series of quests across the five chapters.
"It's been amazing to see this project grow from our first trial with the lovely kids at Liverpool Boys and Girls High schools, through to its launch today. We are really passionate about building games that provide a learning avenue for the next generation and are genuinely excited to see the results of our labour" – Matt Purchase, Games Developer TPF.
The Lost Summer is informed by a strong evidence base, including research conducted by the Department of Education and Training and the Office of the eSafety Commissioner in 2016. This research showed there is a high likelihood that Australian young people will be exposed to negative online behaviour such as cyberbullying and racism. This reinforced the need for early intervention in building digital resilience and an understanding of respectful relationships.
The Lost Summer provides a learning environment that enables students to rehearse real-life scenarios and challenges safely.  Students are encouraged to experiment with choices and learn from the consequences of their actions.
The Lost Summer is now available on both Apple, Google play and desktop download.
For teachers that are interested in accessing this game for their schools please contact: info@theprojectfactory.com or visit: https://www.esafety.gov.au/education-resources/classroom-resources/lost-summer.