Blu-ray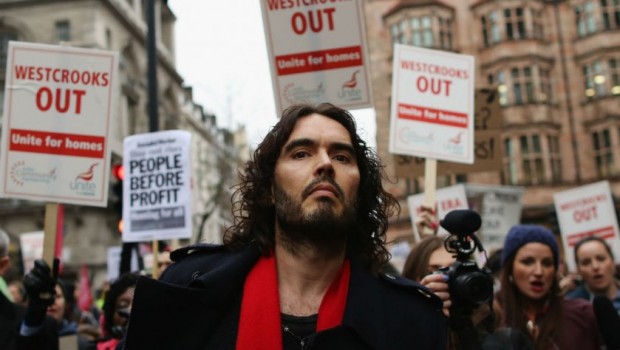 Published on October 19th, 2015 | by admin
The Emperor's New Clothes – October 22, 2015
Universal Sony Pictures Home Entertainment is releasing The Emperor's New Clothes – available to own on Digital from October 22, 2015 & DVD from November 5, 2015.
World famous political activist and funny man RUSSELL BRAND takes on a mighty challenge in his latest documentary The Emperor's New Clothes, as he investigates and analyses the 2008 British financial crisis and the gross inequality the people of the UK have faced.
Joining forces with acclaimed Director Michael Winterbottom, Brand takes viewers from his hometown Grays, Essex to the heart of London and onto New York as he delves into the bewildering truth about how people at the bottom are paying for the luxuries of those at the top.
Brand impresses with his unique mix of intellect and humour while asking difficult questions, including how the richest 80 people in the world own as much as the poorest 3.5 billion and why it would take 300 years for a cleaner to earn the same as their most senior boss.
Brand is determined to inspire the masses to revolt against the system; with the rallying war cry that things can change… things do change.
As Brand embarks on his Australian tour, this is the perfect documentary to remind viewers as to why they love the eccentric English Man.