Films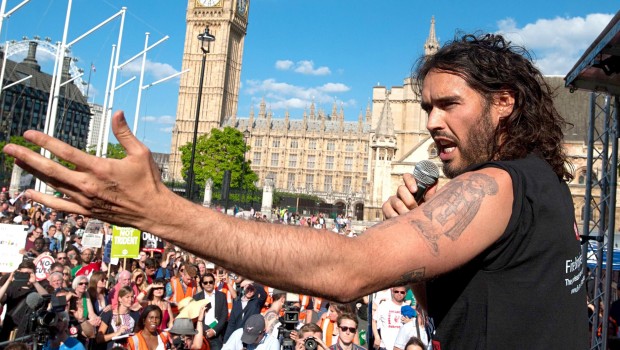 Published on June 11th, 2015 | by Curtis Mayfield
The Emperor's New Clothes – Film Review
Reviewed by Curtis Mayfield M-H on May 14th, 2015
StudioCanal presents a film by Michael Winterbottom
Written by Michael Winterbottom
Produced by Melissa Parmenter
Starring: Russell Brand
Music by N/A
Cinematography: James Clarke
Edited by Marc Richardson
Running Time: 101 minutes
Rating: M
Release Date: June 11th, 2015
English funny man Russell Brand has been a sign of revolution and people power– he even has a Che Guevara style image of himself which literally makes him the poster child for radical thinking. In interviews and his own YouTube channel Brand has showcased his ability to be a witty and charming individual who has a little more on his mind than the average celebrity. His upcoming documentary The Emperor's New Clothes is an old story of how the rich are getting richer and the poor are getting screwed. It's not anything we don't already know but according to this film, it's one of the most relevant issues society should be thinking about.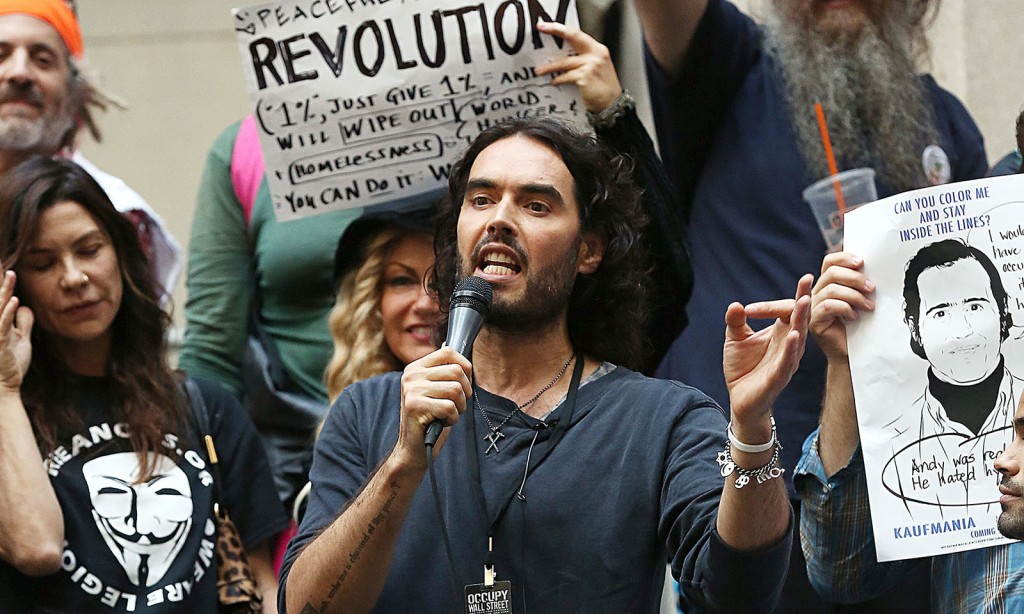 It's the film's honest intro that sets the story in motion. Brand looks straight into the camera and admits that this movie isn't telling us anything new but that's what seems to be the problem. The average everyday worker knows very well that the CEOs of banks get away with ripping people off but the message is that the world is getting too comfortable with that notion. Brand's anti-establishment and protesting ways are shown with him turning up to banks asking to talk to the bosses. He probably knew that he wouldn't get past the ground floor security but you can't say that he didn't try to get the other side of the story. The people Brand does get to interview are ones who either have inside knowledge about how corporations and banks work as well as the people affected by big business. Scenes with Brand in all his Edward Scissorhands gothic-ness sitting in an English council flat, talking to a single mum who's being forced out of her by a bank are bound to get audiences on his side (though I doubt anybody is really backing the banks at this point).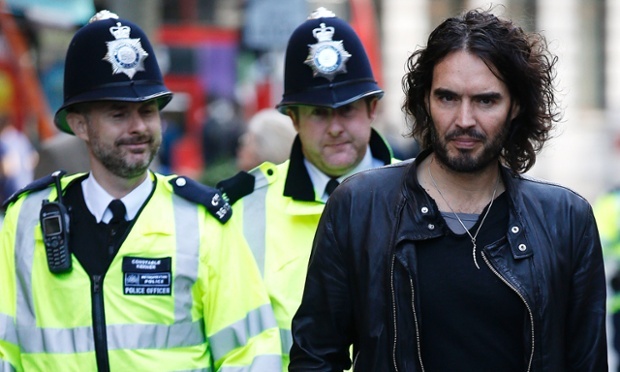 There are attempts to explain somewhat complex economics through the use of graphics and demonstrations but in what was probably fear of alienating an audience, things are kept relatively simple. Even with Brand's down to earth and friendly approach to this story he, along with writer/director Michael Winterbottom, paint a depressing picture. They follow the daily routine of a window cleaner who works at one of the major banks. It goes without saying that there will be inequality in pay cheques between a cleaner and a CEO. But what's sad is that the person doing the honest job of cleaning, according to Brand, would have to work 300 years in order to earn what a "corrupt" CEO of a bank would get in a year. Anyone looking for that Forgetting Sarah Marshall or Get Him to the Greek type of Brand should probably switch gears now.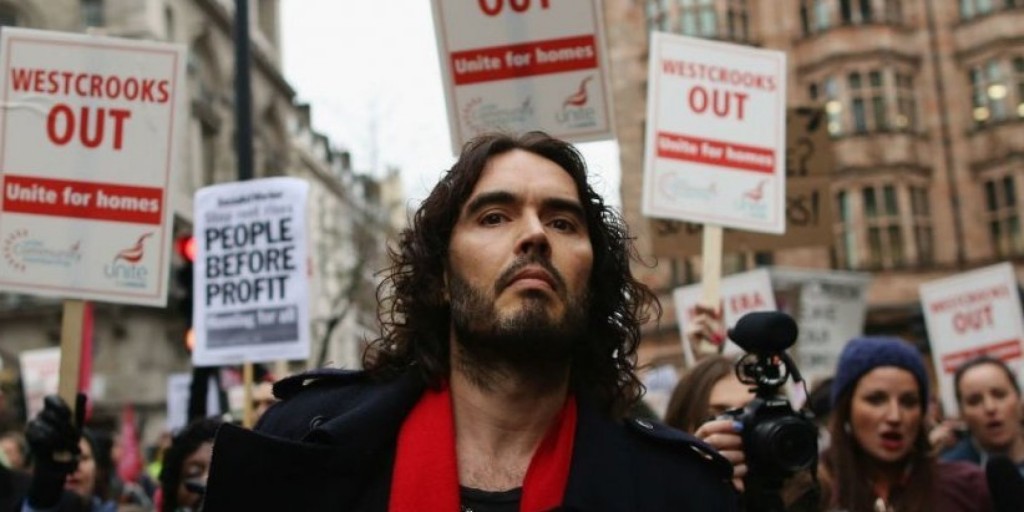 What we're given with The Emperor's New Clothes isn't a groundbreaking documentary but more of a reminder or awakening. Sure you could criticise it for Russell Brand being in so much of the film but it wouldn't help as he beats critics to the punch. He admits he is part of the wealthy 1% of the population but always relates to the film's issues as if he wasn't. Footage of him walking around his hometown paints him as the everyday man he tries to be. The film doesn't just have the banks in their crosshairs as loved companies like Apple are put on blast too. I guess you can't become a billion dollar company without slitting a few throats on the way to the top. There are interviews with economic experts but the scenes with Brand campaigning and protesting in the streets will be the most memorable to viewers. Basically The Emperor's New Clothes isn't just a 101 class in inequality in economics but more of a naming and shaming campaign. One particular scene that's both really funny and somewhat saddening has Brand riding in the passenger seat of a car carrying a billboard with the names and faces of bank CEOs. With a megaphone in hand he pleads with people passing by not to approach the bankers, as they are "dangerous" but to report them. Obviously there was no outcome intended for this stunt other than to entertain and inform anyone who happened to watch. The same could be said about this film.
Summary: What we're given with The Emperor's New Clothes isn't a groundbreaking documentary but more of a reminder or awakening.