Games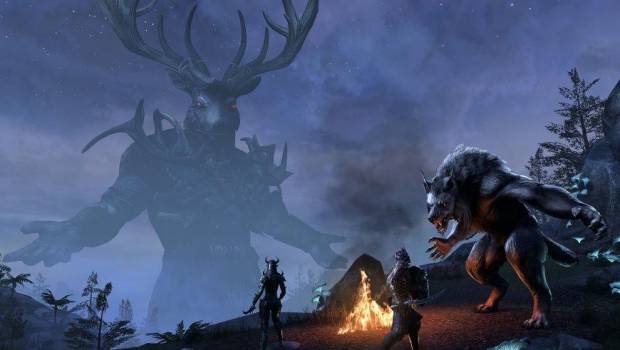 Published on August 30th, 2018 | by Admin
The Elder Scrolls Online | Wolfhunter Dungeon DLC, Update 19 Live Now on PS4 and Xbox One
Halloween is still a month away, but there are already werewolves that need dealing with. ZeniMax Online Studios have released the latest DLC for The Elder Scrolls Online, a two-dungeon DLC Game Pack called Wolfhunter and Update 19 – a free addition that brings a series of improvements and new features for everyone, to PlayStation 4 and Xbox One. Wolfhunter previously released on PC and Mac on August 13.
Wolfhunter challenges teams with two exciting werewolf-themed dungeons – March of Sacrifices and Moon Hunter Keep. Both dungeons are packed full of ferocious new monsters and bosses and can be completed in Normal, Veteran and Veteran Hard Mode. The Wolfhunter DLC Game Pack is free for ESO Plus members, and available for purchase from the in-game Crown Store.
Update 19 brings a series of improvements and new features to all players for free, including a new Battlegrounds map, Alliance War changes, a new Skill respect update, and improvements to the Werewolf Skill Line.
For a complete overview on Update 19 and the new DLC, see the Wolfhunter & Update 19 Preview on the ESO website.
For more details, visit www.elderscrollsonline.com.