Games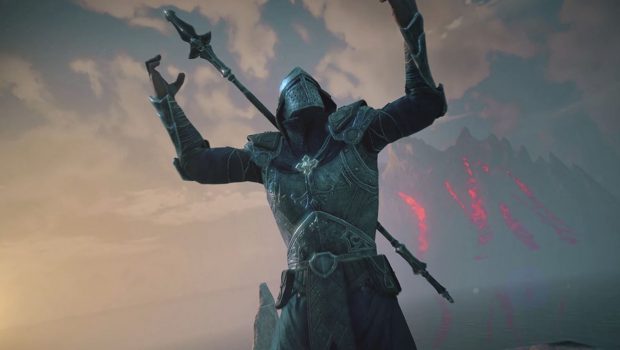 Published on June 3rd, 2022 | by Admin
The Elder Scrolls Online: High Isle, Update 34 brings PC & Accessibility Enhancements
Welcome to The Elder Scrolls Online's newest Chapter: High Isle, launching June 6 for PC/MAC! Visit the beautiful Systres Archipelago, far to the southwest of continental Tamriel, and delve into the culture and secrets of the noble and chivalric Breton people.
With the Update 34 base game patch launching alongside High Isle, all ESO players, regardless of what version of the game they own, can make use of these new features and improvements. There's also a host of changes that help to improve your time in Tamriel, including the ability to change your title music from your Audio Settings, implementation of AMD FSR (to boost framerates on select graphics cards), and the foundation for a host of accessibility improvements still to come that includes the addition of a new Accessibility Mode. You can find the full patch notes here.
AMD FidelityFX Super Resolution (FSR)
In Update 34 we have added support for FidelityFX Super Resolution 1.0. This upscaling technology is available for all graphics cards and can be used to improve performance for those who are bottlenecked by their GPU while playing ESO. This can be used to get straightforward improvements in framerate, or to allow you to enable more demanding graphics settings like our Screen Space GI while maintaining similar framerates to what you had before.
We recommend starting with Ultra Quality mode and lowering from there as needed as we have seen great performance gains with this alone, especially on older graphics cards.
FSR 1.0 works best with higher quality antialiasing; we recommend setting your antialiasing to TAA if you enable FSR, but we support using FSR with any antialiasing option.
New Accessibility Mode
We've added a new pre-game screen, which appears prior to the login screen, that offers the option to select Accessibility Mode. When choosing this mode you will automatically be swapped to use the Gamepad UI, but the keybinds will be adjusted for whatever input is being used (keyboard or gamepad). If you decide you don't want to use this, you can disable in the Options menu.
You are now also able to move around all pre-game UI screens and elements using only digital inputs (such as keyboard or D-pad keypresses) or analog inputs (such a mouse or gamepad control stick).
Choose Title Screen Music
You now have the ability to choose which title music theme plays on the game's login screen. In the Audio Settings tab, there is a new drop down labeled "Intro Music". Select which Chapter you'd like to listen to and just give it a few moments to swap over (the default will always play the most recent chapter's song). Listen to them all and pick your favorite!
THE ELDER SCROLLS ONLINE: HIGH ISLE PC RECOMMENDED SYSTEM REQUIREMENTS
Operating System: Windows 7/Windows 8.1 64-bit
Processor: Intel® Core™ i5 2300 or AMD FX4350
System RAM: 8GB
Hard Disk Space: 85GB free HDD space
GPU: Direct X 11.0 compliant video card with 2GB of RAM (NVIDIA® GeForce® GTX 750 or AMD Radeon™ HD 7850) or higher
Sound: DirectX compatible sound card
Internet: Internet Broadband Connection
THE ELDER SCROLLS ONLINE: HIGH ISLE PC MINIMUM SYSTEM REQUIREMENTS
Operating System: Windows 7 64-bit
Processor: Intel® Core™ i3 540 or AMD A6-3620
System RAM: 3GB
Hard Disk Space: 85GB free HDD space
GPU: Direct X 11.0 compliant video card with 1GB RAM (NVIDIA® GeForce® 460 or AMD Radeon™ 6850)
Sound: DirectX compatible sound card
Internet: Internet Broadband Connection
THE ELDER SCROLLS ONLINE: HIGH ISLE MAC MINIMUM SYSTEM REQUIREMENTS
Operating System: Mac® OS High Sierra v 10.13
Model: Mid-2017 Macs and Newer
GPU Memory: At least 4 GB
Hard Disk Space: 85 GB free HDD space
Internet: Internet Broadband Connection