PS5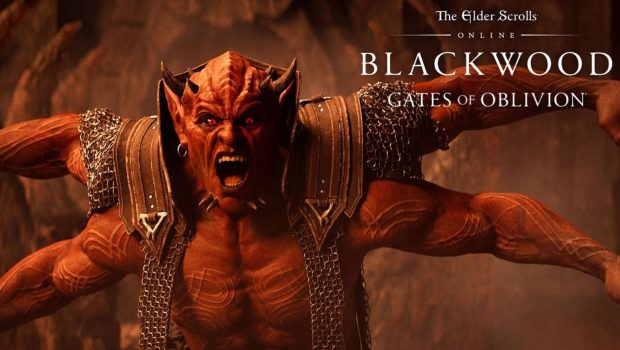 Published on June 23rd, 2021 | by Alex Novus
The Elder Scrolls Online Blackwood Review #PS5
Summary: The Elder Scrolls Online Blackwood translates well to the PS5 and successfully uses the architecture of this console to delivery a thoroughly engaging and entertaining MMORPG
Witness the fury of Mehrunes Dagon, a god of destruction, change, revolution, energy, and ambition. Discover his diabolical schemes involving the Longhouse Emperors and prevent Tamriel from falling into the grasp of a Daedric Prince.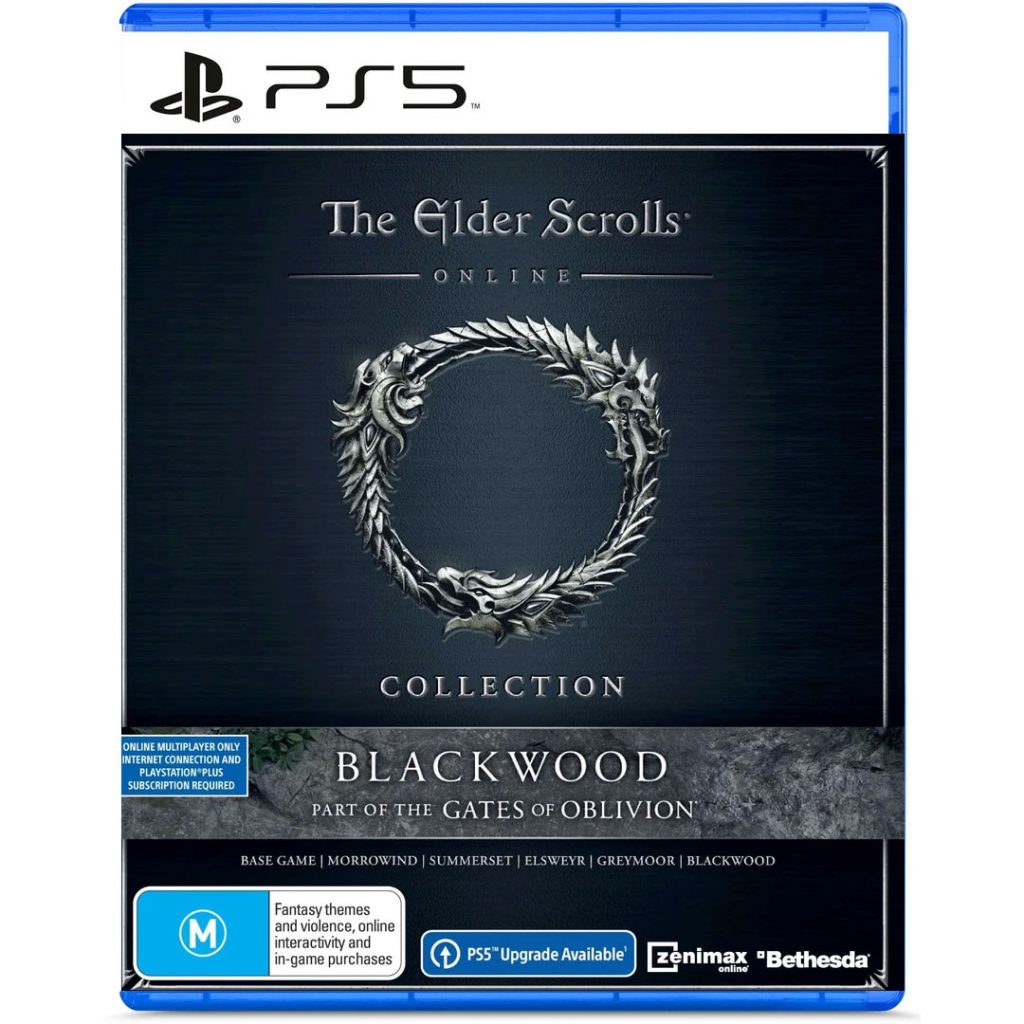 PlayStation 5 owners can now revisit the equally magical and dangerous world of Tamriel in the latest expansion for The Elder Scrolls Online, Blackwood that takes place before the events of Oblivion in this amazingly well-crafted and engaging MMO. The main antagonist of this expansion is Mehrunes Dagon, the Prince of Destruction and his army who know pose a very real threat to the denizens of Tamriel. Although new players can come directly into this expansion, the learning curve is on the steeper side and like other areas in the series, you can play it alone or with others.
PS5 and Xbox Series X Highlights
Next-Gen Performance: Previously, ESO ran at 30FPS on console, but with the next-generation power of Xbox Series X and PlayStation 5, the game will run at a crisp 60FPS while in "Performance Mode." If you're looking for a visual feast, enjoy native 4K at 30FPS in ESO's "Fidelity Mode."
Increased Draw Distance: For players who love to admire ESO's vast beauty, the game's draw distance has nearly been doubled, allowing a deeper view of the ever-growing world of Tamriel.
Improved Loading Times: Moving up to next-generation power means loading times on Xbox Series X|S and PlayStation 5 have been nearly cut in half on average, enabling console players to remain immersed in ESO's stunning world with less waiting.
And MUCH more: ESO: Console Enhanced brings about a number of other changes like improved reflections, shadows, depth of field, ambient occlusion with screen space global illumination, along with updated antialiasing and unlocked textures.
.
If you do decide you would prefer a solo adventure, your player does have access to NPC's or companions called Bastian Hallix, a magic-user and Mirri Elendis, an assassin who can be beneficial when you enter a more difficult area or just need some virtual company. However with that said, there are some areas that must be completed as a group if you want your character to survive and no, companions cannot be used as additional force in these circumstances. The other great aspect about these new companions is that they have their own gear and level-up with the player and you can even build a rapport with them as they react to your words and actions.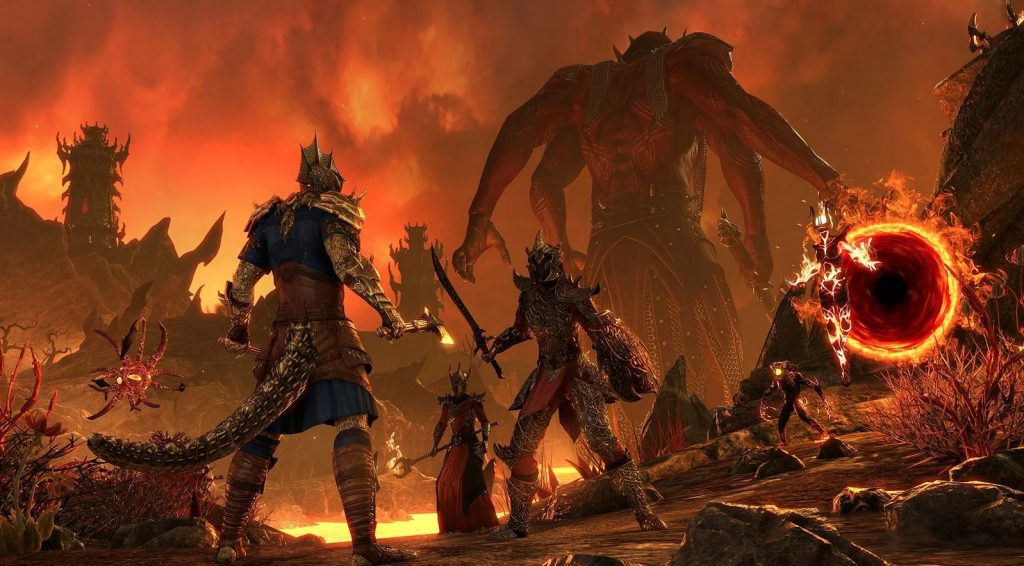 Another highlight of this game, besides it being available for next-gen consoles (PS5, XSX) is that while it is built on the existing The Elder Scrolls Online engine and universe, this expansion feels like its own game and while it will be familiar to returning players, the new areas are also vastly different such as the hellish Deadlands tainted by Mehrunes Dagon which is where this new installment shines, not to mention the new characters that you encounter, both good and evil. Thankfully there is new weapons, armour and other equipment to help you succeed along your perilous journey, not to mention help from other players. Furthermore, the Oblivion portals add to the unpredictability of this well-made expansion.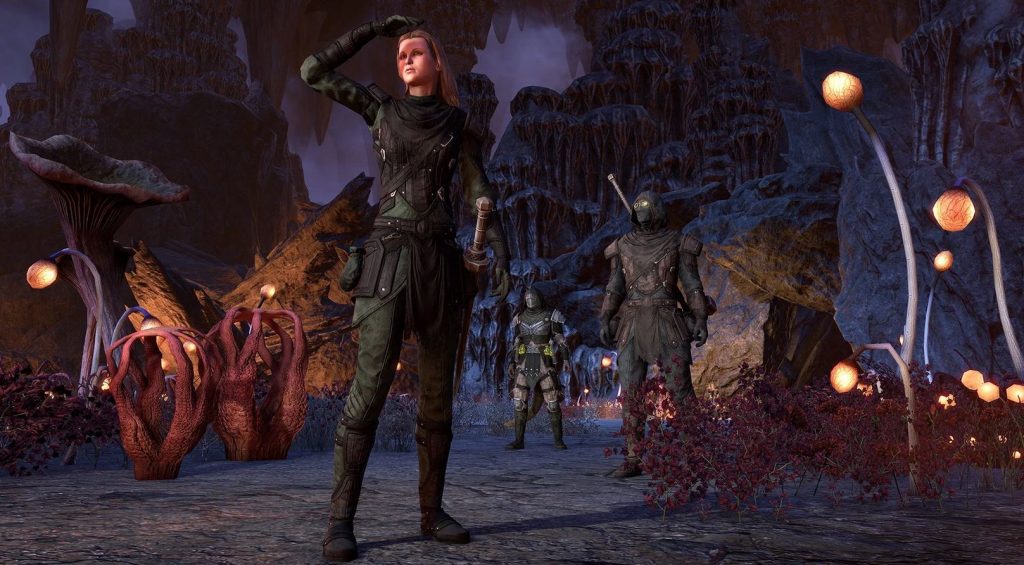 So as you explore, go on quests, side-quests and become involved in the political turmoil of this broken world, you'll encounter a wide assortment of enemies as you hack, shoot and magically blast your way through those who challenge you. The control system works well on the DualSense controller and again, those new to the series will have a steeper learning curve in mastering the levelling system but if you're familiar with MMORPG's, or RPG's for that matter, you should have no issues. Regular players will just jump straight into it.
Graphically, The Elder Scrolls Online Blackwood is just as amazing as the last expansion Greymoor, however the Deadlands are a stark contrast and relate well to the Prince of Destruction and his demonic army, including the city of Gideon plus the equally impressive Leyawiin. While there are a few clipping bugs here and there, its relative minor considering the complexity of this world. The game is also considerably faster on the PlayStation 5 thanks to the NVMe SSD.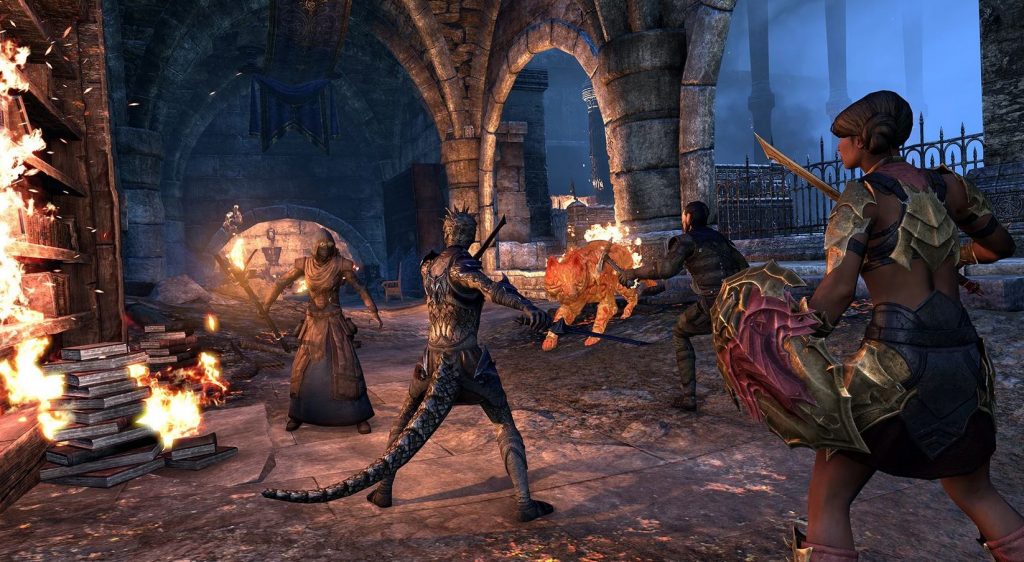 Complementing the well-designed environments are the character models that are well detailed and animated plus the detailed lighting and realistic special effects, including weather and the different times of the day. Supporting the graphics is the sound effects, professional yet clichéd voice acting and the stunning soundtrack that goes hand-in-hand with the story and what is happening in the game that adds a sense of urgency and peril.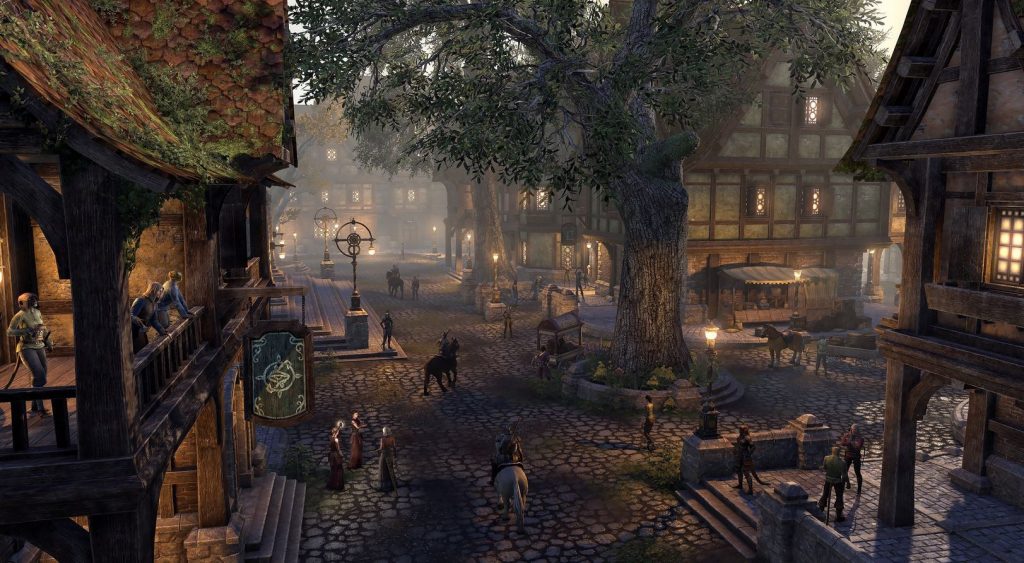 Final Thoughts?
The Elder Scrolls Online Blackwood is a must have for fans and this expansion really fleshes out this universe even more with exceptional storytelling and world building, not to mention plenty of challenging and rewarding battles along the way. It's time to invest your time into the world of The Elder Scrolls Online again!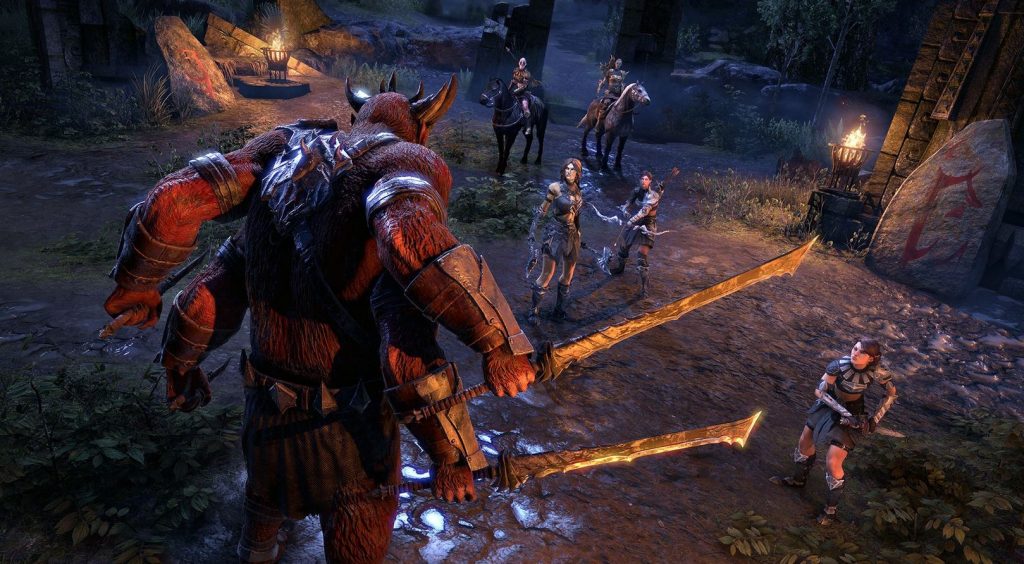 Key features include:
ULTIMATE FREEDOM—Create your ultimate RPG character, play solo or adventure with friends, and determine your fate in an ever-expanding world. With no level restrictions, go anywhere, at any time in a truly open world. In The Elder Scrolls Online, the choice is yours.
CHOOSE YOUR ADVENTURE—With a new tutorial, begin your adventure where you like: emerge from Coldharbour in the base game, battle Dragons in the Elsweyr Chapter, or get ready to face the Prince of Destruction Mehrunes Dagon in Blackwood, the latest Chapter. All content is accessible for new players, and you can switch adventures whenever you like.
INCLUDES LATEST CHAPTER: BLACKWOOD—As part of the Gates of Oblivion adventure, a deal made with the Prince of Destruction comes due in Blackwood. Explore Imperial cities and murky bogs, uncover Mehrunes Dagon's sinister plot, and never adventure alone with the new Companions system.