Games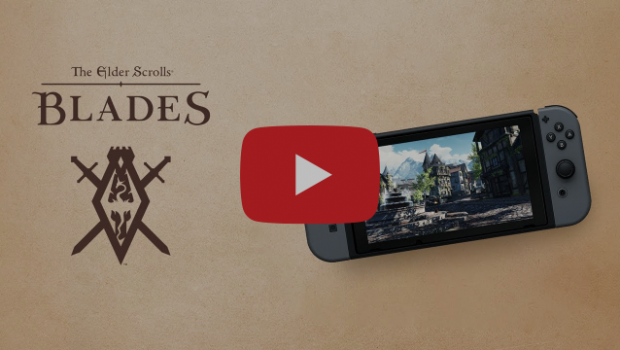 Published on May 15th, 2020 | by Adrian Gunning
The Elder Scrolls: Blades Leaves Early Access, Available Now on Nintendo Switch
Today, Bethesda Game Studios took The Elder Scrolls: Blades out of early access with Update 1.7 and released on the Nintendo Switch, downloadable now for free from the Nintendo Game Store. Blades has grown with each update thanks to player feedback, delivering the PvP Arena, guilds, loadouts, new quests, the removal of chest timers, and much more.
Thanks to cross-progression, players can pick up their adventures on Switch right where they left off on mobile by linking their Bethesda.net account. Cross-platform functionality also allows players to chat with their guild members and battle other players in the Arena, regardless of the platform.
The Nintendo Game Store also now offers a Quick Start Edition, a one-time AU$22.95/NZ$23.95 bundle that contains 30,000 Gold, 2,000 Gems, building materials, the exclusive Sylvan Fountain decoration, and rare gear once owned by the Bloodfall King.
The Switch launch isn't the only thing players can look forward to in Update 1.7. Also available today in Blades:




Challenge the Grand Champion and go on all-new quests – Update 1.7 introduces six never-before-seen quests, including a new questline that plays in the same style as Blades' PvP Arena mode, challenging players to battle through a gauntlet of progressively stronger opponents leading up to the Grand Champion.

Arena Rewards and Guild Leaderboards – Update 1.7 resets the PvP leaderboards and will reward additional prizes like Gems, Health Potions, and Chests to players based on the Arena they've reached – as well as a unique helm for top-ranked players.
Celebrate Blades out of Early Access with a free gift – As a special thank you to Early Access players, a brand-new decoration is now available for free, just by logging in.