Films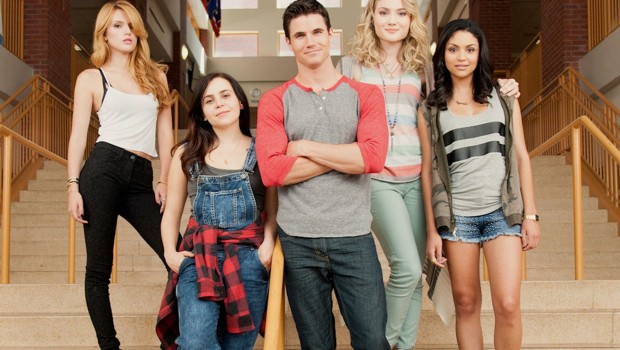 Published on March 30th, 2015 | by Admin
The Duff – Film Review
Reviewed by Natalie Salvo on March 30th, 2015
Roadshow presents a film by Ari Sandel
Produced by Susan Cartsonis, McG and Mary Viola
Screenplay by Josh A. Cagan, based on The Duff by Kody Keplinger
Starring Mae Whitman, Robbie Amell, Bella Thorne, Bianca A. Santos, Skyler Samuels, Romany Malco, Chris Wylde, Allison Janney and Ken Jeong
Music by Dominic Lewis
Cinematography David Hennings
Edited by Wendy Greene Bricmont
Running Time: 101 minutes
Rating: M
Release Date: April 2nd, 2015
The Duff is an acronym meaning "The Designated Ugly Fat Friend". It's used to describe the less attractive and more approachable member of a social group who has the job of making their friends look better. The Duff is also the name of a predictable and enjoyable teen rom-com that is redeemed by its quirky qualities and some clever writing.
The story is an adaptation of Kody Keplinger's young adult novel that was written when she was just 17. Here, director Ari Sandel makes his feature film debut while Josh A. Cagan (Undergrads) is responsible for the screenplay. The story feels quite restrained and real in its portrayal of social media use amongst teens and cyberbullying, although the viral video from the main character is quite weird and in bad taste.
Mae Whitman (Parenthood, Arrested Development) stars as Bianca AKA "The Duff". She is friends with a feisty, soccer-loving hacker named Casey (Bianca A. Santos) and the budding fashion designer, Jess (Skyler Samuels) who are both positively gorgeous. At a party, Bianca receives a rude awakening from her neighbour who is also the school football captain and a hunky jock called Wesley (Robbie Amell) who informs her that she is a Duff. Bianca is offended but agrees to be mentored and made over by Wesley in exchange for chemistry lessons as Mr. Handsome's scholarship is in jeopardy thanks to poor grades.
The performances by all of the young actors here are excellent. Whitman in particular carries the film as the smart and sassy Bianca and the audience will relate to her and appreciate her other redeeming characteristics. Whitman also has a great chemistry with Amell, even if the two of them look slightly older than high school students. The cast also includes Allison Janney and Ken Jeong as Bianca's well-meaning mother and teacher, respectively.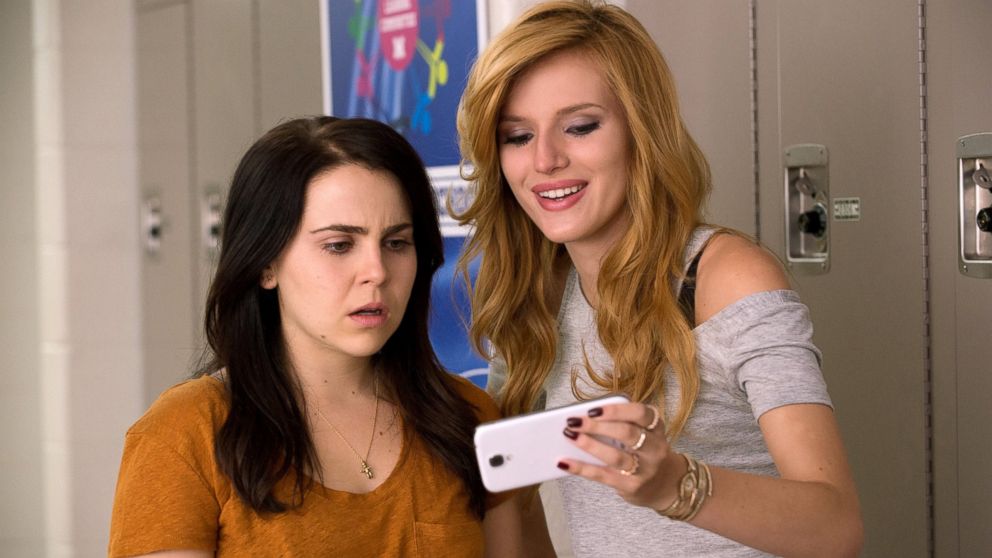 The Duff actually opens by name-checking the characters from The Breakfast Club but it has a lot more in common with John Hughes' Pretty in Pink (think of a quirky, non-conformist outcast who also makes her own dress and is a winner at the school dance). This film also shares a few things in common with Ten Things I Hate about You in that it looks at labelling the teens and is a coming-of-age rom-com.
This adaptation is not perfect by any means and it is familiar and predictable. But what redeems it is its big heart, final message and the fact that it doesn't take itself too seriously. The Duff is a tight, breezy and upbeat high school film that contains some superficial fluff but also manages to push lots of the right buttons in the process. And this is what prevents it from being not just another teen movie.
Summary: Redeemed by its quirky qualities and some clever writing.