Films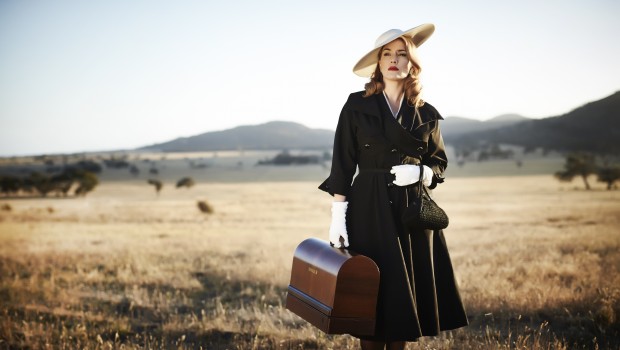 Published on October 30th, 2015 | by Damien Straker
The Dressmaker Opens #1 at the Australian Box Office – Universal Media Release
The highly anticipated Australian film THE DRESSMAKER has dominated the Australian box office opening as the #1 film in the country with earnings of over $960,000 (including previews) on its first day.
Following a standing ovation at the film's World Premiere at the Toronto International Film Festival, THE DRESSMAKER has gone on to become the most nominated film at this year's AACTA Awards with an impressive 12 nominations including Best Film (Producer, SUE MASLIN) and Best Director (JOCELYN MOORHOUSE).
A proudly Australian production made possible with the support of key investors Screen Australia, Film Victoria and White Hot Productions. THE DRESSMAKER is based on the bestselling Australian novel by Rosalie Ham and filmed entirely in Victoria with the aid of 140 crew, 35 cast and 350 extras. The stellar ensemble cast includes KATE WINSLET, LIAM HEMSWORTH, JUDY DAVIS AND HUGO WEAVING.
Universal Pictures launched a tailor-made marketing campaign and an extensive sales campaign taking THE DRESSMAKER from the cities to the furthest reaches of Australia.
Critics have embraced this beautifully crafted Australian production well described by FilmInk as "a film that's bursting at the seams with life."
THE DRESSMAKER stars Kate Winslet as Tilly Dunnage, a glamourous woman who returns home to the tiny middle-of-nowhere town of Dungatar to right the wrongs of the past. Not only does she reconcile with her ailing, eccentric mother Molly (Judy Davis) and unexpectedly fall in love with the pure-hearted Teddy (Liam Hemsworth), but armed with her sewing machine and incredible sense of style, she transforms the women of the town and in doing so gets sweet revenge on those who did her wrong.
The high-profile cast also includes SARAH SNOOK, REBECCA GIBNEY, KERRY FOX, CAROLINE GOODALL, GYTON GRANTLEY, SACHA HORLER, SHANE JACOBSON and BARRY OTTO among others.
THE DRESSMAKER AACTA Award Nominations:
Best Film – Sue Maslin
Best Direction – Jocelyn Moorhouse
Best Cinematography – Donald M. McAlpine ACS ASC
Best Editing – Jill Bilcock ACE ASE
Best Sound – Andrew Ramage, Glenn Newnham, Chris Goodes CAS, David Williams,
Mario Vaccaro, Alex Francis
Best Original Music Score – David Hirschfelder
Best Production Design – Roger Ford
Best Costume Design – Marion Boyce, Margot Wilson
Best Lead Actress – Kate Winslet
Best Supporting Actor – Hugo Weaving
Best Supporting Actress – Judy Davis
Best Supporting Actress – Sarah Snook