Films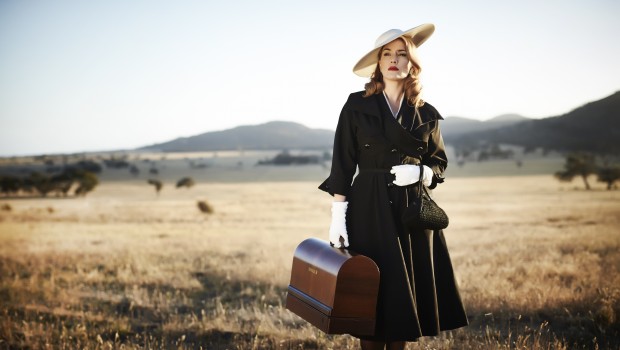 Published on October 18th, 2015 | by Curtis Mayfield
The Dressmaker – Film Review
Reviewed by Curtis Mayfield M-H on October 7th, 2015
Universal Pictures presents a film by Jocelyn Moorhouse
Written by P.J. Hogan, Jocelyn Moorhouse, based on the novel 'The Dressmaker' by Rosalie Ham
Produced by Sue Maslin
Starring: Kate Winslet, Judy Davis, Liam Hemsworth, Sarah Snook and Hugo Weaving
Music by David Hirschfelder
Cinematography: Donald McAlpine
Edited by Jill Bilcock
Running Time: 118 minutes
Rating: M
Release Date: October 29th, 2015
Stories about redemption and uncovering the truth don't normally have a title like The Dressmaker but that's exactly what this return to home tale is about. Tilly Dunnage (Kate Winslet) arrives back in her hometown in the dead of night by train. She's decked out in designer fashion and has a pretty badass western styled soundtrack backing her up. As she places down her suitcases, she stares dead straight at the town she proclaims in a very convincing Australian accent: "I'm back you bastards!" Already we can tell that this character is going to be one we root for, although we're not exactly sure why. Tilly has come back to the fictional town of Dungatar in rural Victoria to take care of her ailing mother Molly (Judy Davis) after being away for a decade or two studying the ways of couture overseas. Molly's mind is so far gone she doesn't even remember having a daughter. Judy Davis plays the role of borderline deranged coot with a beautiful mix of dramatic edge and hilarious wit. But Tilly hasn't returned to her small hometown just to reconnect with her mother. She's come back to dig up forgotten events from her past. A horrible event occurred that had Tilly taken away from the town after being accused of murdering a fellow school student at the age of ten. The event has been completely blocked out of her memory so the journey back home has been made in an attempt to retrace her steps. Tilly is determined to uncover what really happened even if that means facing the judgement of the town's crazy and spiteful small population.
One of The Dressmaker's biggest strengths is its solid cast that's predominately made up of Australian actors. There's the literal boy next-door character Teddy played by Liam Hemsworth, who proves to be a bit more than just a hunky actor. Sarah Snook crushes it as the shy shop assistant girl turned bitchy queen Gertrude. Shane Bourne, Gyton Grantley, Julia Blake and Rebecca Gibney all carry the movie in their supporting roles but it's Hugo Weaving's portrayal of the cross dressing cop that takes the cake. Sergeant Farrat does his best to hide his hilarious fetish for women's Versace dresses and big colourful hats but most of the time he can't help himself. He begins to breathe heavily while touching all the silks and sequences that Tilly has brought into town. His side story alone could work as a possible Priscilla, Queen of the Desert sequel. But every player in this story contributes to how surprisingly good the movie turns out to be.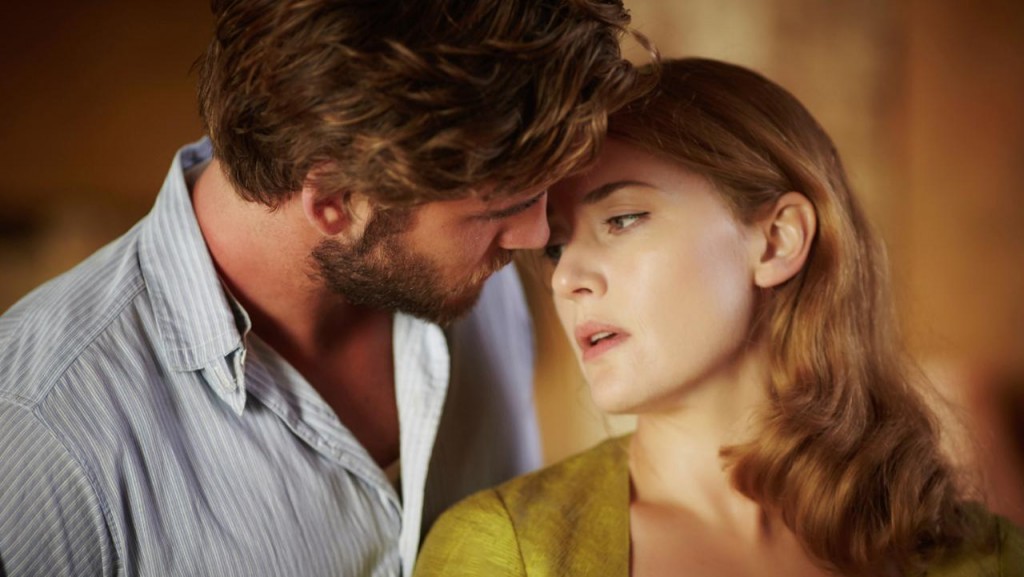 As Tilly revisits the school where the supposed murder took place amazingly shot gothic flashbacks pop up, slowly revealing the truth one step at a time. While the townspeople do everything they can to show Tilly how much they despise her they can't help but ask for her assistance in, yep you guessed it, making dresses for them. Tilly begrudgingly agrees. This juxtaposition between the dusty rural background and amazing women's fashion is one of the best jokes in the movie though the humour isn't limited to that. In fact you could split this movie in two and you would have either a half decent comedy or drama. But lucky for us, the two themes are combined to make a fantastic movie. Those thinking this is just a puffy comedy with a tiny bit of drama will be surprised by what director Jocelyn Moorhouse has accomplished with this movie adaptation of the book of the same name. There are a few twists and turns in the plot (especially towards the end) that makes the movie a little tiresome but in the grand scheme of things pays off nicely. The character of Tilly is so righteous you can't help but be on her side, even when a whole town is against her. Sure there is the obvious romance that builds between her and Teddy but like I said before, it's hard to guess what's going to come next. The Dressmaker has about five different points where the movie could have ended so you'll probably be begging for our beloved hero's misery to stop. But all the pain and spite pays of in the final scene. See for yourself.
Summary: One of The Dressmaker's biggest strengths is its solid cast that's predominately made up of Australian actors.