Films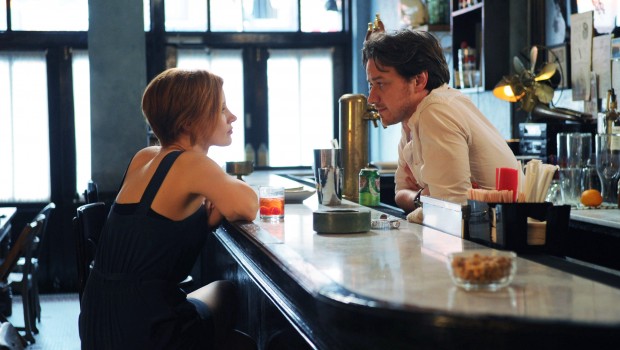 Published on March 15th, 2015 | by Damien Straker
The Disappearance of Eleanor Rigby (Them) – Film Review
Reviewed by Damien Straker on March 15th, 2015
Transmission presents a film by Ned Benson
Produced by Cassandra Kulukundis, Ned Benson, Jessica Chastain, Todd J. Labarowski and Emanuel Michael
Written by Ned Benson
Starring: Jessica Chastain, James McAvoy, William Hurt, Bill Hader, Viola Davis and Ciaran Hynes
Music by Son Lux
Cinematography: Christopher Blauvelt
Edited by Kristina Boden
Running Time: 120 minutes
Rating: M
Release Date: March 12th, 2015
The Disappearance of Eleanor Rigby has had an interesting history since its debut at the Toronto film festival. The film, following a couple who have broken up, was first shown in two versions labelled Him and Her. Starring Jessica Chastain and James MacAvoy, these were separate films showing their different perspectives of their relationship. In Australian cinemas though is "Them" which first screened at the Cannes Film Festival and is the two films edited together. These three films are directed by New York filmmaker Ned Benson, who has a degree in film and English from Columbia University. It's unusual for a first time filmmaker to acquire a star the calibre of Jessica Chastain. She has known him for over ten years. She first approached him after seeing one of his short films and they once dated and lived together. Although he wrote one part of Eleanor Rigby prior to their relationship, the male side, Chastain was the one who suggested he write a female perspective as well.
The film opens with Conor (McAvoy) and Eleanor (Chastain) having a meal together at restaurant. They decide that one after the other they will run out without paying. The notion is that they are chasing each other and inseparable in their love. In the following sequence, the camera traces the back of Eleanor on a bridge. We don't see her face, only the back of her head. She walks alone and out of the frame she attempts to throw herself the bridge. She's rescued from the water and hospitalised. It is revealed she attempted to take her life because she lost her child. She is back living at home with her parents, including her French mother (Isabelle Huppert), and her father a psychology professor (William Hurt) who is constantly trying to aid her and enrol her in a course run by Professor Friedman (Viola Davis). She is also trying to escape from Conor who is trying to talk to her about their relationship since they split. He is working unhappily in a bar with his best friend Stuart (Bill Hader) who is a chef and arguing with their customers. Conor is distanced from his own father (Ciaran Hynes), who he believes is losing his mind.
Something about this film wasn't very satisfying for me. It is largely due to the pacing, which to be blunt is glacial, verging on deathly. At two hours the film is far too long and drawn out and needed serious pruning. Him and Her are apparently significantly shorter, running at 90 and 100 minutes and currently available on iTunes. Compounding the pacing issues is that the longer Them continues the more it loses all of its dramatic thrust. The opening scenes are strong, specifically the dramatisation of contrasting emotions and scenarios between the couple when they're having fun together to when they're on a knife-edge. It creates a mystery about what happened to their relationship in between these climaxes. There are also intense scenes where Conor follows Eleanor into her class and the stalker-like nature of these scenes is highly involving. I watched these rather chilling scenes with great anticipation.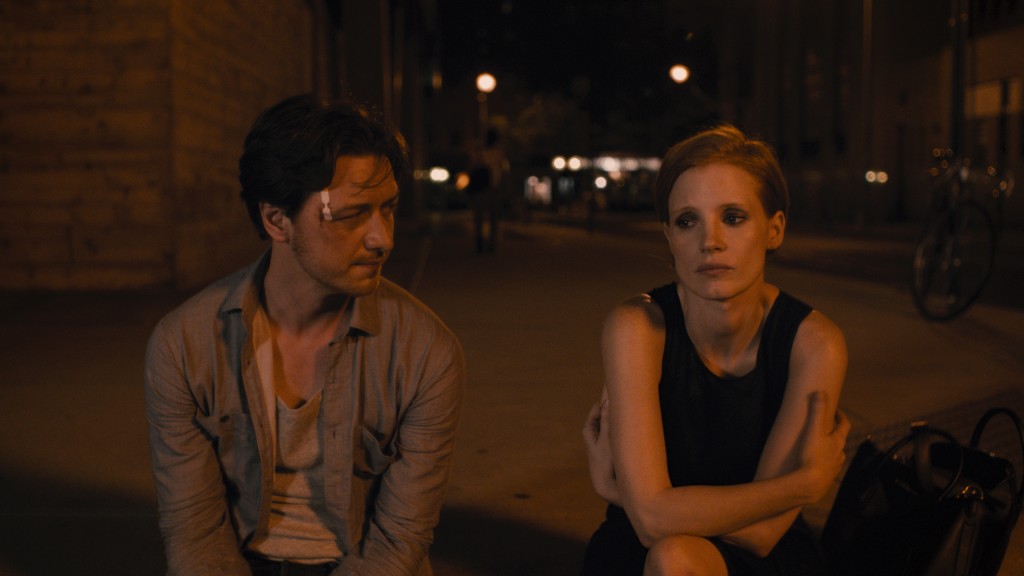 Unfortunately, the rest of Eleanor Rigby, though not without humour, is slow and dull. The mood and the lack of drive in Benson's script is a deliberate technique to show the immobility of the characters but also one he trips over. Conor is pursuing Eleanor aimlessly while they both resist help and attachment from their parents. But typifying the lack of incident and movement in the script is a belated moment where Conor bemoans his life and compares it to a boat wreck. At this point it was tempting to call out: "Do something about it!" The two lead actors are fine and committed to bring raw emotions to try and humanise the idea of inertia and grief in Conor and Eleanor respectively. But as a film about either of these ideas it doesn't reach any particular new or dramatically memorable moments. The characters, except Bill Hader who brings much needed humour, are mopey rather than vividly drawn. It pales compared to a film like Blue Valentine, which I found more involving as a story and personally rewarding because of my investment in the characters.
Summary: Something about this film wasn't very satisfying for me. It is largely due to the pacing, which to be blunt is glacial, verging on deathly.