Comics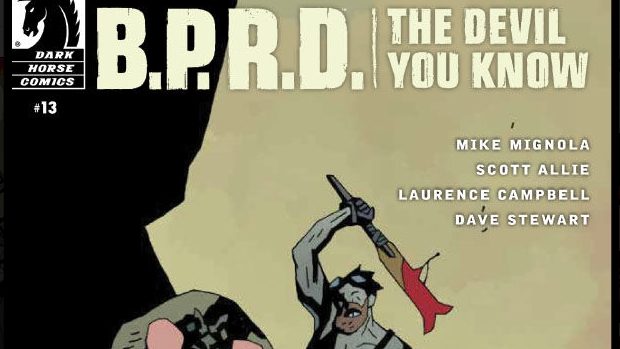 Published on February 2nd, 2019 | by Chris O'Connor
B.P.R.D. The Devil You Know #13 Review
Summary: Ever closer to the final showdown, Hellboy, Abe and Liz prepare for the finale while the rest of the B.P.R.D. try to get survivors to safety.
Tension mounts as Hellboy, Liz and Abe return to New York in a last attempt to prevent the seemingly inevitable devastation that lies ahead. Meanwhile the rest of the B.P.R.D. do all they can to move any survivors they can find to any form of safety they can muster.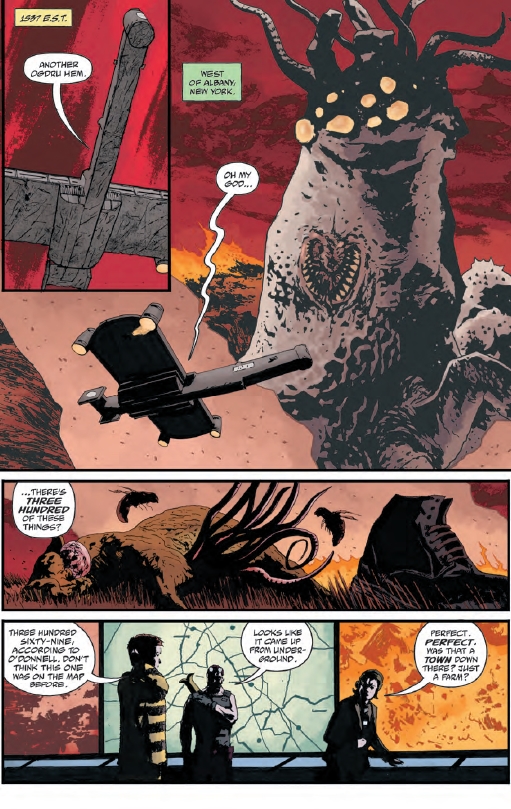 Writing
There's an interesting tone throughout this comic. On the one hand there's the sense that people have been saved, they will find shelter and maybe there's hope. On the other hand there is the resolute march towards a showdown that even Hellboy doesn't seem confident of coming out of. Without spoiling things, the last page or so leaves a gloom over the state of things that might just hit you right in the feels. Obviously Hellboy hasn't been "himself" for some time now… but we really get a sense of his appreciation that the fate of the world is more or less on his shoulders whether he likes it or not.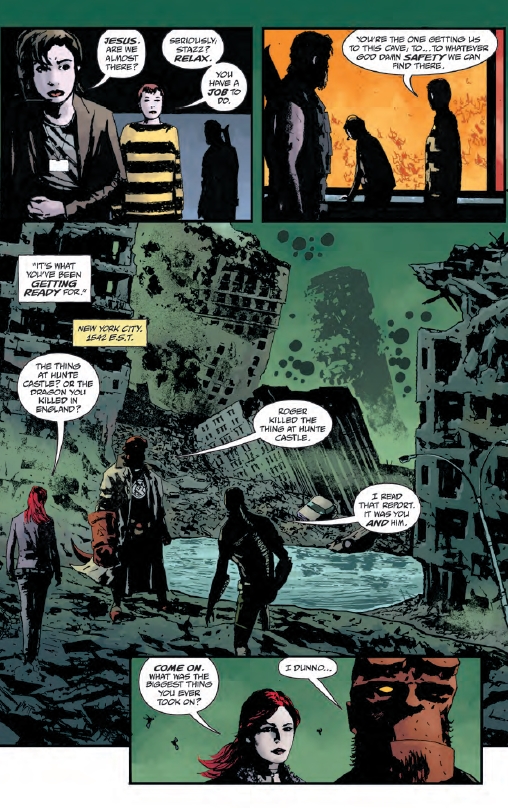 Artwork
A quick flick through this issue will make one thing pretty clear… there is no chance to rest! There are very few panels in this comic that don't have some form of chaos or frantic energy to them. That sense of desperation, of imminent danger might just put you on edge from the get go but it is just the mood for what is clearly getting close to the conclusion of this story run. The wild, frantic panels depicting the B.P.R.D.'s efforts to get survivors to safety are well contrasted by the images of Hellboy, Liz and Abe's comparatively peaceful march to their fate.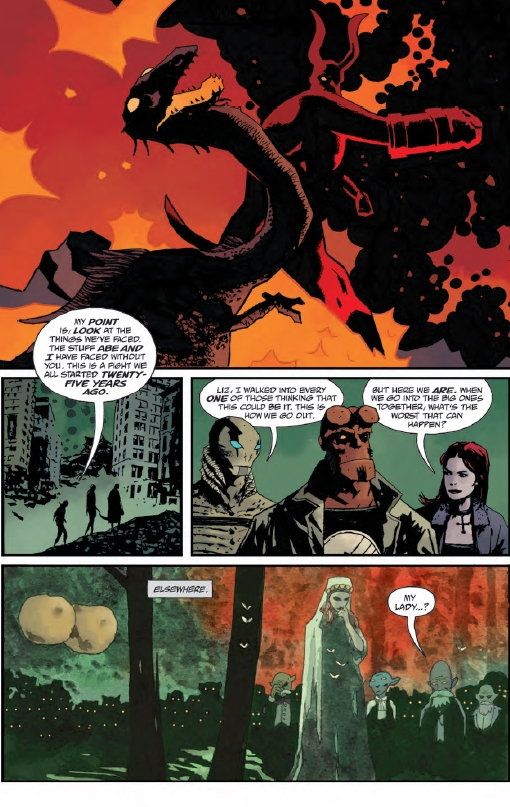 Final Thoughts
It would be very easy to simply fill this comic with action and horror, doing so would still make it a very enjoyable read… but the quieter introspection of Hellboy, Abe and Liz works both as a much needed contrast to the frantic scenes of the rest of the B.P.R.D. and also to show so much more depth in the characters, Hellboy specifically. For me, the whole issue is worth the price of admission for the last page… it's such a powerful note to end on that both sets up the next issue and really punches home just what Hellboy has experienced from the moment he appeared to now… what has been expected of him and what he has become. If you've been collecting the issues then absolutely grab this one… if not, then do make sure you grab the collected works when they are released because this story is a must have!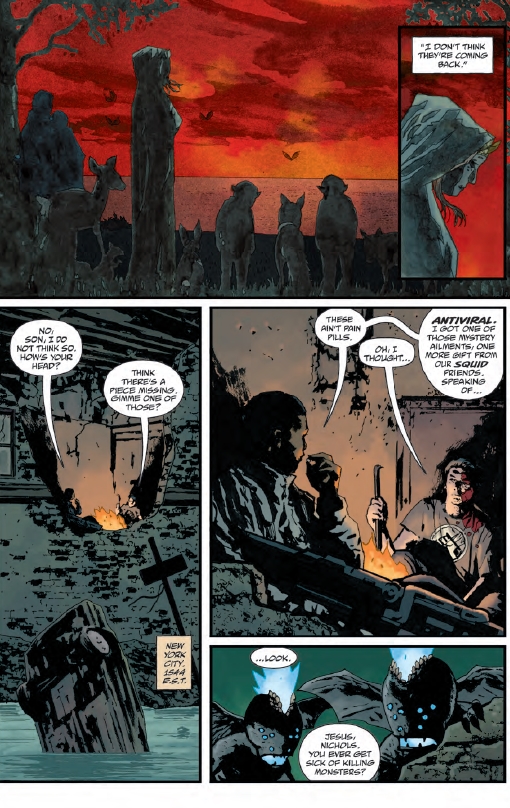 Publisher: Dark Horse
Writer: Mike Mignola, Scott Allie
Artist: Laurence Campbell
Colourist: Dave Stewart
Genre: Horror
Format: 32pgs, FC, Ongoing
Release Date: 6th Februrary, 2019