Films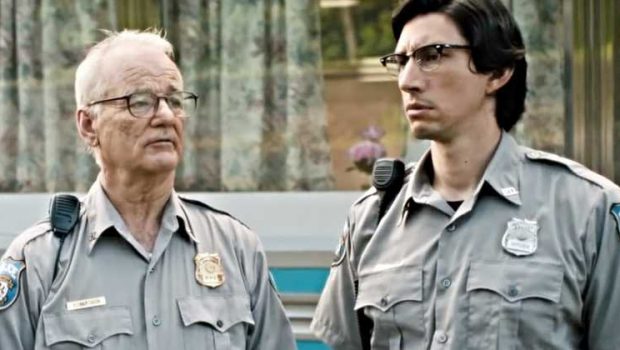 Published on May 27th, 2019 | by Damien Straker
The Dead Don't Die – Trailer and Posters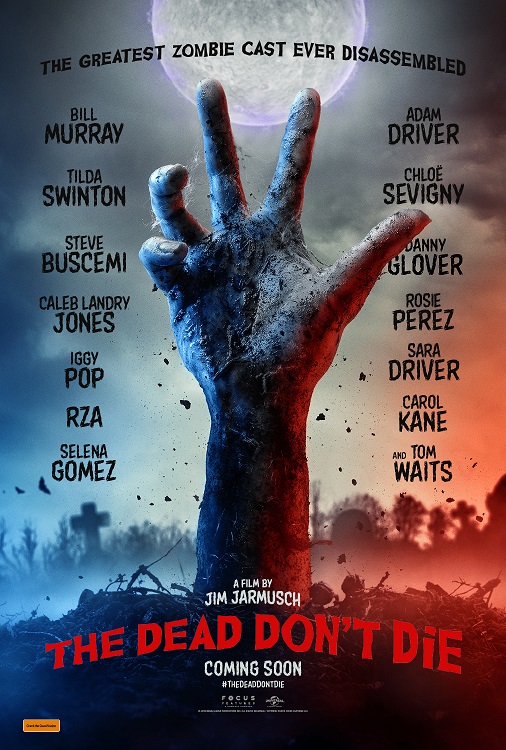 In the sleepy small town of Centerville, something is not quite right. The moon hangs large and low in the sky, the hours of daylight are becoming unpredictable and animals are beginning to exhibit unusual behaviors. No one quite knows why. News reports are scary and scientists are concerned. But no one foresees the strangest and most dangerous repercussion that will soon start plaguing Centerville: THE DEAD DON'T DIE — they rise from their graves and savagely attack and feast on the living — and the citizens of the town must battle for their survival.
The independent filmmaker's newest foray into genre film (after the western with Dead Man, Samurai/crime film with Ghost Dog: The Way of the Samurai, and his vampire film, Only Lovers Left Alive) promises to be "the greatest cast ever disassembled": Bill Murray, Adam Driver, Tilda Swinton, Chloë Sevigny, Steve Buscemi, Danny Glover, Caleb Landry Jones, Rosie Perez, Iggy Pop, Selena Gomez, RZA, Sara Driver, Austin Butler, Luka Sabbat, Eszter Balint, Carol Kane and Tom Waits.
The Dead Don't Die also reunites Jarmusch with many of his frequent collaborators including Director of Photography Frederick Elmes (Night on Earth, Paterson, Broken Flowers) and Editor Affonso Gonçalves (Only Lovers Left Alive, Paterson).  The Dead Don't Die is Jim Jarmusch's thirteenth feature film and stands as not just a humorous and sometimes scary subversion of the genre (with a nod to George Romero's seminal film, Night of the Living Dead) but also a tribute to cinema itself.
Release Date: in cinemas October 24.