Comics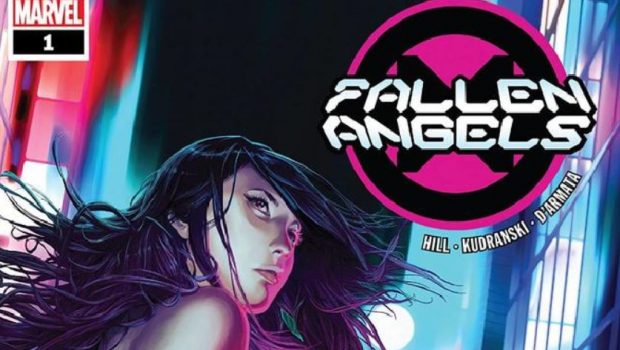 Published on November 14th, 2019 | by Adrian Gunning
THE DAWN DOES NOT BREAK FOR ALL IN THE FALLEN ANGELS #1 LAUNCH TRAILER!
All mutants have a home now on the island nation of Krakoa, but that doesn't mean they all feel at home. See what happens to the outsiders in this FALLEN ANGELS #1 launch trailer featuring Editor-in-Chief C.B. Cebulski, Senior Editor Jordan D. White, and writer Bryan Hill!
Three mutants are unable to find their place in a new homeland, and struggle to find their place in the world. Psylocke grapples with a return to her own body and the loss of a purpose. X-23 hopes that she can still be accepted by her comrades and that her past won't catch up with her. And Cable contends with living in the shadow of his future self – whom he murdered.
"Fallen Angels is going to be a really terrific book because it's going to show a different side of some classic X-Men characters," promises White.
"[Szymon's] visual storytelling is really peerless and I'm excited for people to see the combination of my voice with its intensity and his voice with his intensity and how that jumps off the page," says Hill.
Fallen Angels #1 by Bryan Hill and Szymon Kudranski is on sale this December in comic shops, on the Marvel Comics App, and on Marvel.com!