Films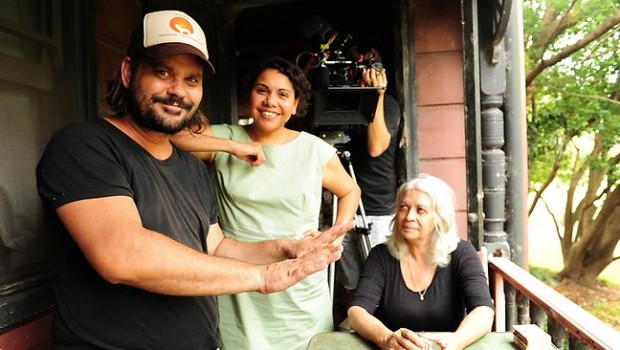 Published on February 4th, 2014 | by Admin
The Darkside – Film Review
Reviewed by Tony Phan on January 8th, 2014
Transmission Films presents a film by Warwick Thornton
Starring: Deborah Mailman, Aaron Pedersen, Bryan Brown, Shari Sebbens, Claudia Karvan, Sacha Horler and Ben Quilty
Running Time: 94 minutes
Released: February, 2014 (in Vic, WA, ACT)
You don't have to be a believer in the supernatural to appreciate a good ghost story, especially one that comments on colonialist atrocities and racial recognition. With that being said, Warwick Thornton, the Australian director of the Caméra d'Or-winning film Samson and Delilah (2009), delivers The Darkside, a thought-provoking collection of modern Indigenous ghost stories. In this film, you will hear accounts of guardian spirits, soothsayers, mysterious lights, hauntings and the unexplained in general. Most of these stories have been transcribed from first-hand witnesses and retold by actors, resulting in a strange self-aware fusion of realism and theatricality.
Throughout the film, Thornton plays upon the strong oral tradition that is prevalent in Indigenous Australian culture. It's no secret that Aboriginal culture has endured through the centuries with little use of the written word. In many stories of The Darkside, audience members are placed in the position of active listeners, almost like sitters around a campfire, as narrators spin their yarns and morals. Some stories refer to the strong spiritual ties Indigenous Australians have with their land and the tragedies that ensue once that relationship is severed.
Others deal with social standing and political rights. In one particular case, a filmmaker working in Canberra's National Film and Sound Archive has recurring nightmares of a white man cutting her with a scalpel. She later discovers that the Archive was once the workplace of a Dr William Mackenzie, anthropologist and anatomist, who had meddled with Aboriginal cadavers during his career. Even for a sceptic who doesn't believe in otherworldly messages being played out in dreams, this vision is significant as the unapproved dissections still point to a tainted part of our history that needs more acknowledgment and reconciliation .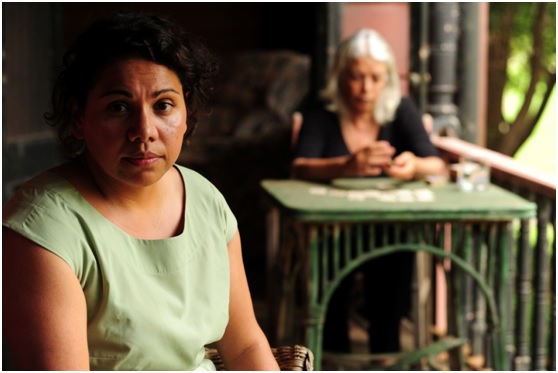 Other common themes in The Darkside include social taboos and forbidden items, and the consequences of transgressing or tampering with such things. In one story, Deborah Mailman (Offspring, The Sapphires) plays a woman retelling a chance encounter with a Ouija board and the family deaths that follow. Any well-read sceptic will tell you that Ouija boards are harmless toys, invented and patented by a 19th-century American lawyer. In this age of science and logic, what's to say that these familial deaths weren't caused by fatal genetics? On the other hand, these occurrences do make us think twice about heeding advice.
One interesting feature of The Darkside is the use of the unreliable narrator. In one story, Aaron Pedersen (Water Rats, City Homicide) plays a somewhat tipsy camper, sitting on an esky with an unknown drink in hand. He talks about the eerie orbs that hang around the house that had burnt down with its occupants still inside. Can we trust this man's observations? Maybe it was just the grog. In another story, Shari Sebbens (The Sapphires) plays an ex-cannabis addict undergoing rehab as she recounts how her grandmother's spirit helped a dying premature baby. Did she really hear those voices from beyond the grave or was it just the drugs? Unsolved mysteries indeed.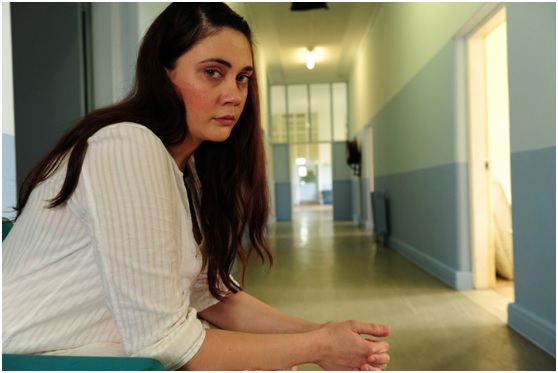 Overall, The Darkside has an unmistakable art-house feel. The film demands patience and concentration from viewers as it moves at a slow and careful pace. And it's easy to picture this work being screened on loop in some museum or gallery somewhere. For Paranormal Activity fanatics out there, it should be noted that there are no climactic Hollywood-horror moments. You're missing the whole point of the project if you're expecting to see them.
To watch some excerpts of Thornton's film, visit theothersideproject.com.au
Aboriginal and Torres Strait Islanders are advised that there are images of the dead and deceased in this film.
Summary: The film demands patience and concentration from viewers as it moves at a slow and careful pace.