Games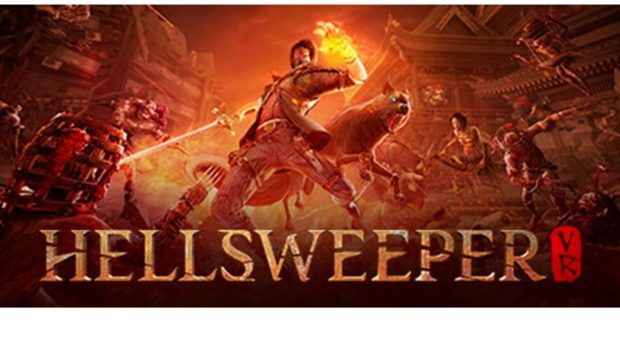 Published on June 9th, 2023 | by Adrian Gunning
THE DAMNED RISE ON SEPTEMBER 22: Hellsweeper VR
The underworld stirs as Hellsweeper VR, from the creators of Sairento VR and publisher Vertigo Games, declares its impending descent upon the mortal realm. The fateful day of judgment? September 22, when gamers will find themselves reborn in sin and appointed as Hellsweepers, the purgatorial force sent to cleanse hell of its rampant demons. Before the fall, we offer you a glimpse into the abyss with a public demo at the Steam Next Fest running from June 19 to 26, and invite you to pre-order the game on Steam to unlock the exclusive 'Hound' and 'Shadow' masks, with pre-orders for PSVR2 and the Meta Quest 2 soon to follow.
Welcome, Hellsweeper! Your journey will begin on September 22, with the release of Hellsweeper VR for Steam VR, PS VR 2, and Meta Quest. But why wait? You can have a thrilling taste of what's to come as HellSweeper joins the Steam Next Fest Demo from June 19th to 26th. Prepare for the complete offering: all game modes, weapons, magic, and five different maps to explore!
In the seething pit of the damned, Hellsweeper VR offers:
Intense Limitless Movement – Move with supernatural speed and precision, leaping, sliding, and dashing through the teeming hordes of abominations.
Master Your Combat Style – Every Hellsweeper is a unique entity. Wield weapons with deadly precision, command the forces of telekinesis, and unleash unimaginable powers to eviscerate your foes.
Faithful Hellhound Companion – Amid the ceaseless chaos, find solace in the silent loyalty of your hellhound, a faithful companion on your nightmarish journey.
Survive in Various Game Modes – including Roguelike mode, Tower mode, and Sandbox mode. The torment of Hell comes in many forms. Venture alone into the abyss or stand alongside fellow Hellsweepers in co-op mode.
Content-Rich Experience with High Replayability – Hell is vast and infinitely changeable. With each venture, uncover new horrors and trials, fostering a sinfully rich experience that beckons your return, time and again.
As well, hell's gates have creaked open even wider, inviting you to PRE-ORDER Hellsweeper VR now on Steam VR, with pre-orders for PS VR 2 and Meta Quest soon to follow.. Early adopters will be rewarded with the exclusive 'Hound' and 'Shadow' masks.
Step forth into the abyss and answer the call of the damned. Follow Hellsweeper VR on Twitter, Facebook, Instagram, and join the conversation among Hellsweepers on Discord.