PS5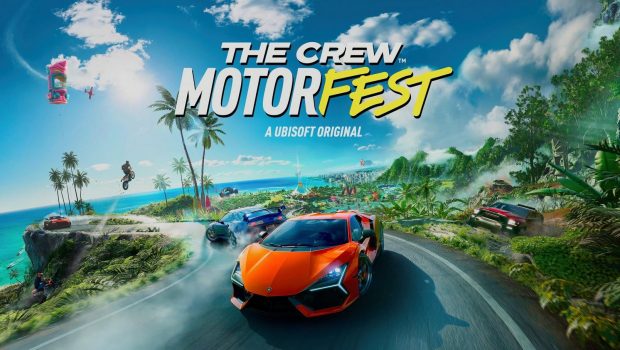 Published on September 18th, 2023 | by James Davie
The Crew Motorfest Review
Summary: After plundering into its depths though, Motorfest loses traction due to its dogged determination to provide excess over a properly immersive racing game experience that makes the most of the Oahu Hawaii setting.
As Ubisoft's banner racing game series, The Crew has endured something of an identity crisis since the debut entry came a-knockin back in 2014. The first game made you something of an outlaw, where you evaded cops and you skirted through a sprawling map rife with diversions to undertake at your leisure. The sequel turned what we knew of The Crew on its head, by presenting us with an organized, prim and proper law-abiding racing game experience for players, even though it in-turn defied the laws of realism by allowing you transform from a car to a boat to a plane whenever you wanted, like a more serious and non-animated version of Sonic And Sega's All-Stars Racing: Transformed. Now, after a five-year absence, The Crew returns with its third outing The Crew Motorfest, bringing the sumptuous sun and sparkling seas of Oahu Hawaii with it, the question is will Motorfest prove to be your preferred vacation resort, or is it nothing short of a heinous holiday?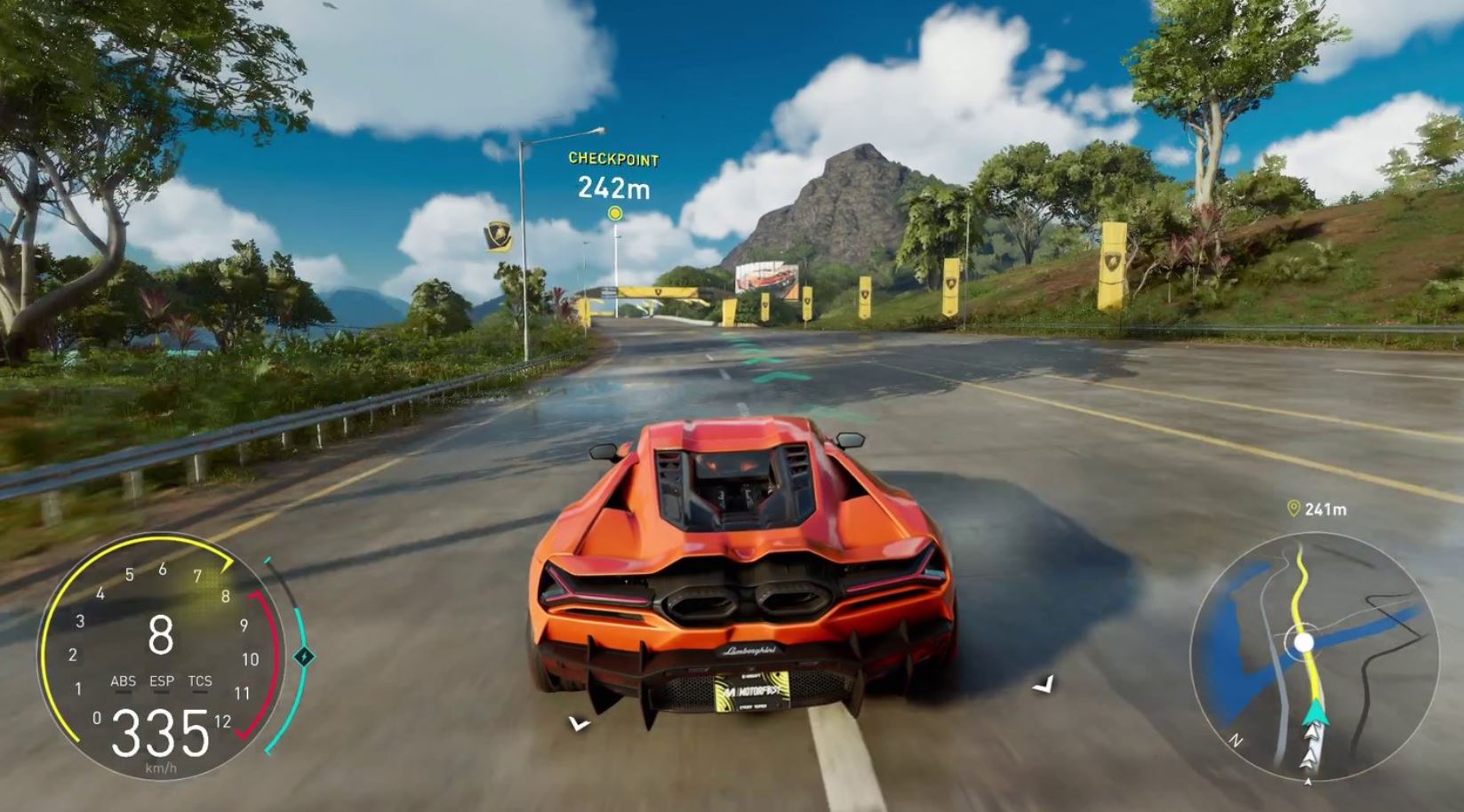 No squire, Motorfest is not FORZA Horizon 5 despite the inevitable comparisons you'll undoubtedly draw towards Playground Games' perennial open-world exploration – heavy racer. All the roaring motorsport festivities and the pristine setting echo FORZA Horizon, but Ubisoft have worked tirelessly to ensure such comparisons are railroaded in the service of a distinct racing game fiesta.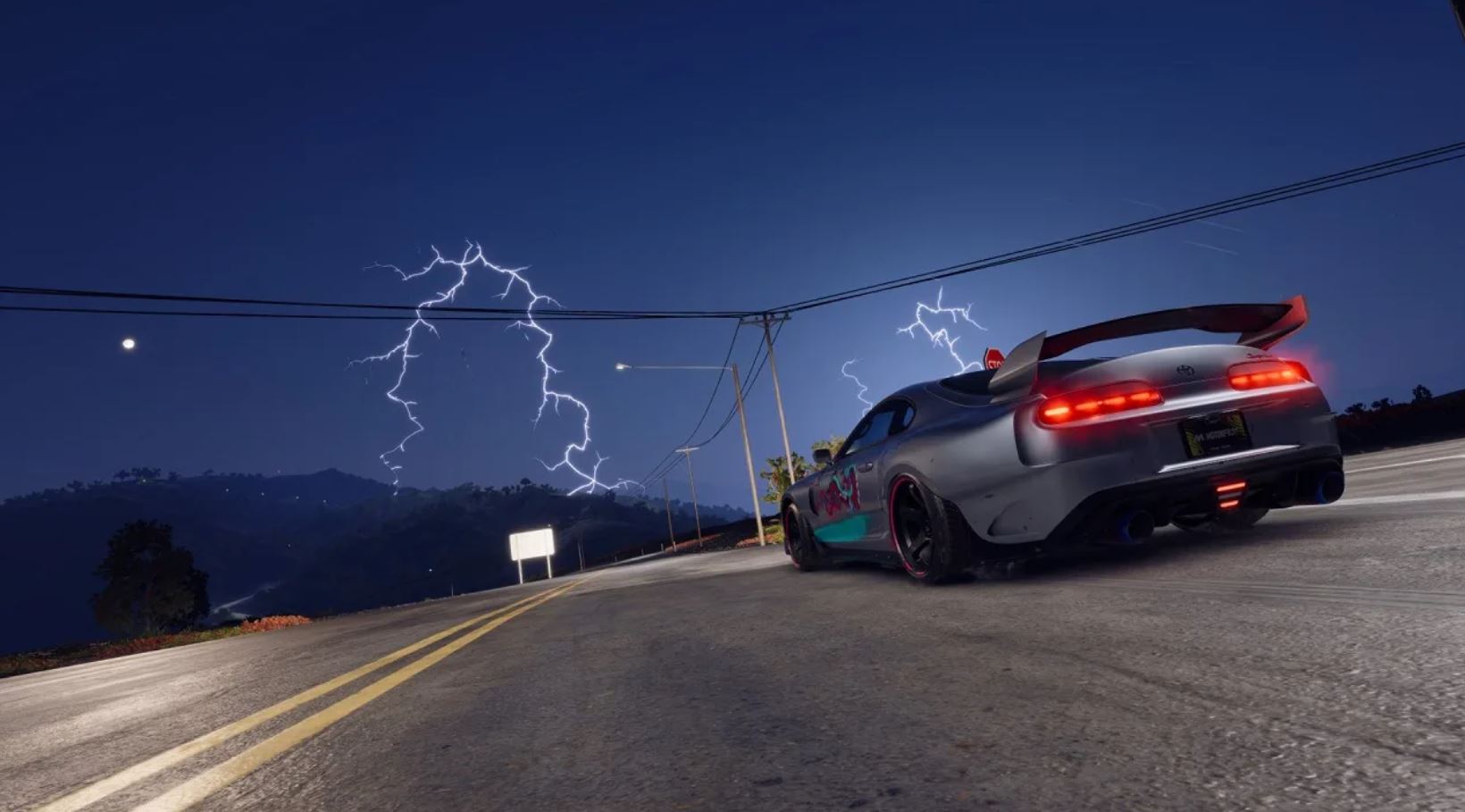 Starting out, you can select one of a gaggle of avatars grouped together posing for a photo, and from there you can choose which of three rides to hop in as your introductory automotive to the world Motorfest has to offer. Along the way, an audible tour guide acclimates you to the lay of the wild and untamed lands of Oahu, directing you to where playlist events are located and generally soothing and settling you in nicely to Motorfest's celebration of driving and riding.
What isn't so joyous to endure is hearing your horsepower-obsessed hombres nattering at each other as your concentration is fixed towards the business of tussling on the tarmac, where you're ferociously fighting your foes for track position like a group of teeth-gnashing thunder cats blazing down long snaking country roads and scintillating street circuits decorated with glowing neon dragons. These petrol-headed pests refuse to stay quiet, continually conversing with each other, generally giving off the unwanted vibes of being a parent driving their kids to an exotic location loaded with their constantly loud bickering and besmirching. Give these guys some colourful dummies and an Etch A Sketch to keep them quiet and entertained, otherwise you'll be forced to stick some music into your ears as an antidote. Mind you, it's Ubi's penchant for their games to be loud and chatty, but Motorfest is better when it's tranquil and peaceful, not when it can't stop talking.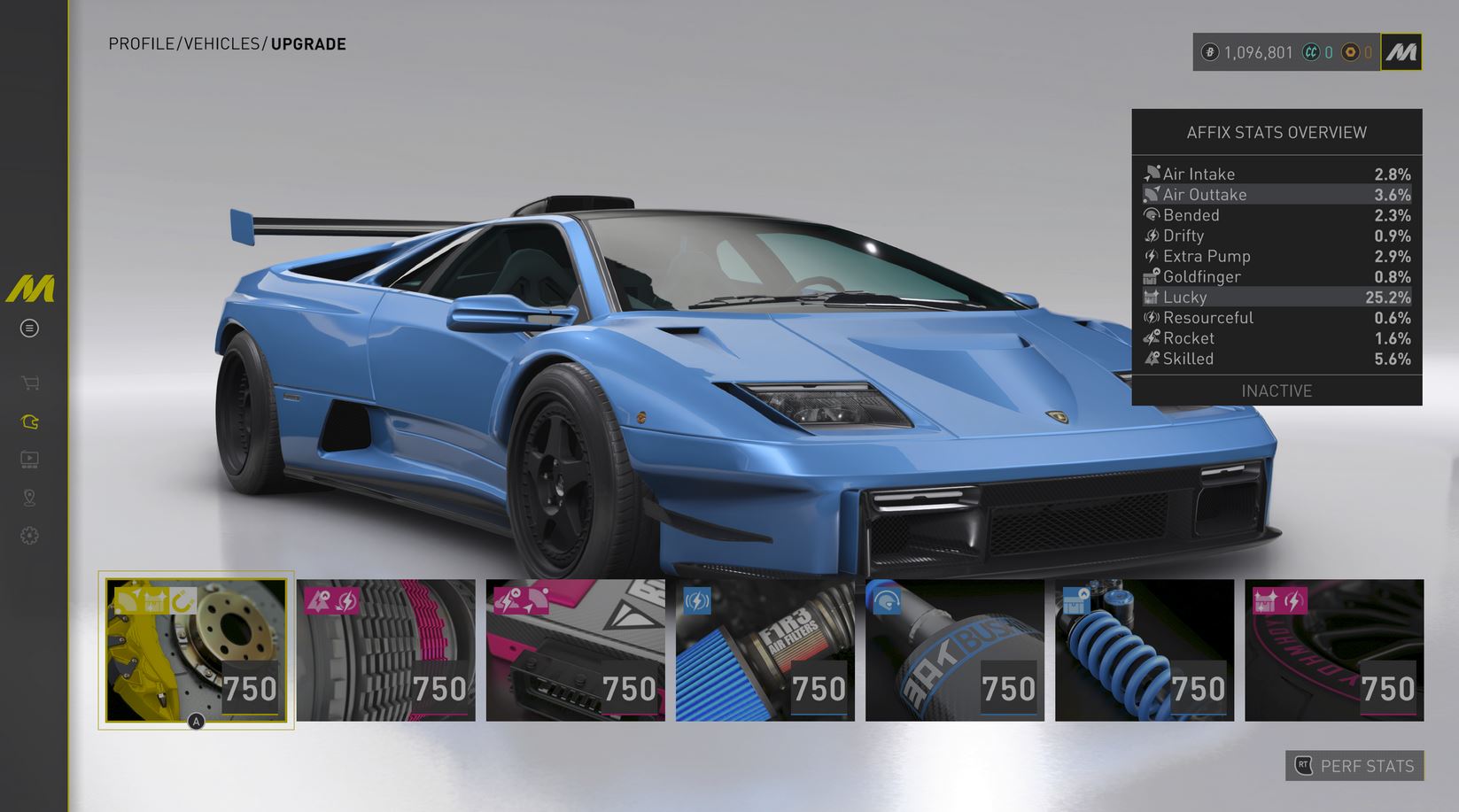 The sleekness and luxuriousness to which The Crew Motorfest prides itself with, permeates the entire racing game experience here. Of course, you got a selection of devilishly delightful road cars to drive and race at your disposal, but layered on top are a myriad of alternative disciplines such as speedboats, planes, ATVs, dirt bikes and jeeps. While FORZA is all too fixated on the lusciousness and lavishness of four-wheeled engines that roar like a pack of ravenous lions, The Crew Motorfest takes the whole enchilada, so much so that the array of vehicles to choose from outweighs the dinky Hawaiian expanse.
Buying new rides requires in-game credits which can be accrued by winning races. The higher the difficulty you choose the more credits you'll receive, a very fair and dandy way to earn your way up to the more advanced machinery, and those decadent delights like the F1 Red Bull Racing speed demon and utter automotive delights from the likes of Bugatti and Koenigsegg. Of course, you can always spend real-life money on the spread of microtransactions so you can grab a heady chunk of credits without grinding through races, and as ever it's a slimy way for Ubi to line their coffers with your cash, but it's an option if money isn't a concern for you.
As for the single-player portion of Motorfest, playlists act like a restauranteur's take on the cuisine of another country, in that Motorfest conjures up a plethora of race series' taking inspiration from various car cultures, without venturing to the lands where those specialized race types reside. For example, there is a playlist dedicated entirely to the Japanese Touge specialty, but you are screeching down tarmac-covered hills and drifting inside the island paradise of Oahu. There's no umbrage in paying respects to the world of racing culture, but the authenticity is a tad off, like Jamie Oliver's "authentic" paella, and much like the latter should forbid incorporating chorizo, Motorfest could've fared better if it travelled around the globe a bit, instead of keeping all its inspirations stuffed inside an archipelago that can barely withstand the load.
Motorfest does cater for variety which gives it some addition va-va-voom over its competition. Besides all the land, sea and air machinery, there's a solid mix of event types. Yes, there are those typical checkpoint races getting you to needle your car through a pair of banners successively until the race concludes, but there are drag races, drift events, time trials and mini-marathons to take part in, which do a good job of serving up newness, variety and freshness when it's needed.
Drag racing feels particularly unique, dishing out bolt-like dashes to the firework-adorned finishing line. Here you must first rev up your engine where you need to keep the engine needle between a green zone, so that when you finally get going you can jolt forward with extra oomph. These events mandate manual gear shifts, so you can feel the gradual ascension of speed that feels powerful in a surprisingly satisfying way.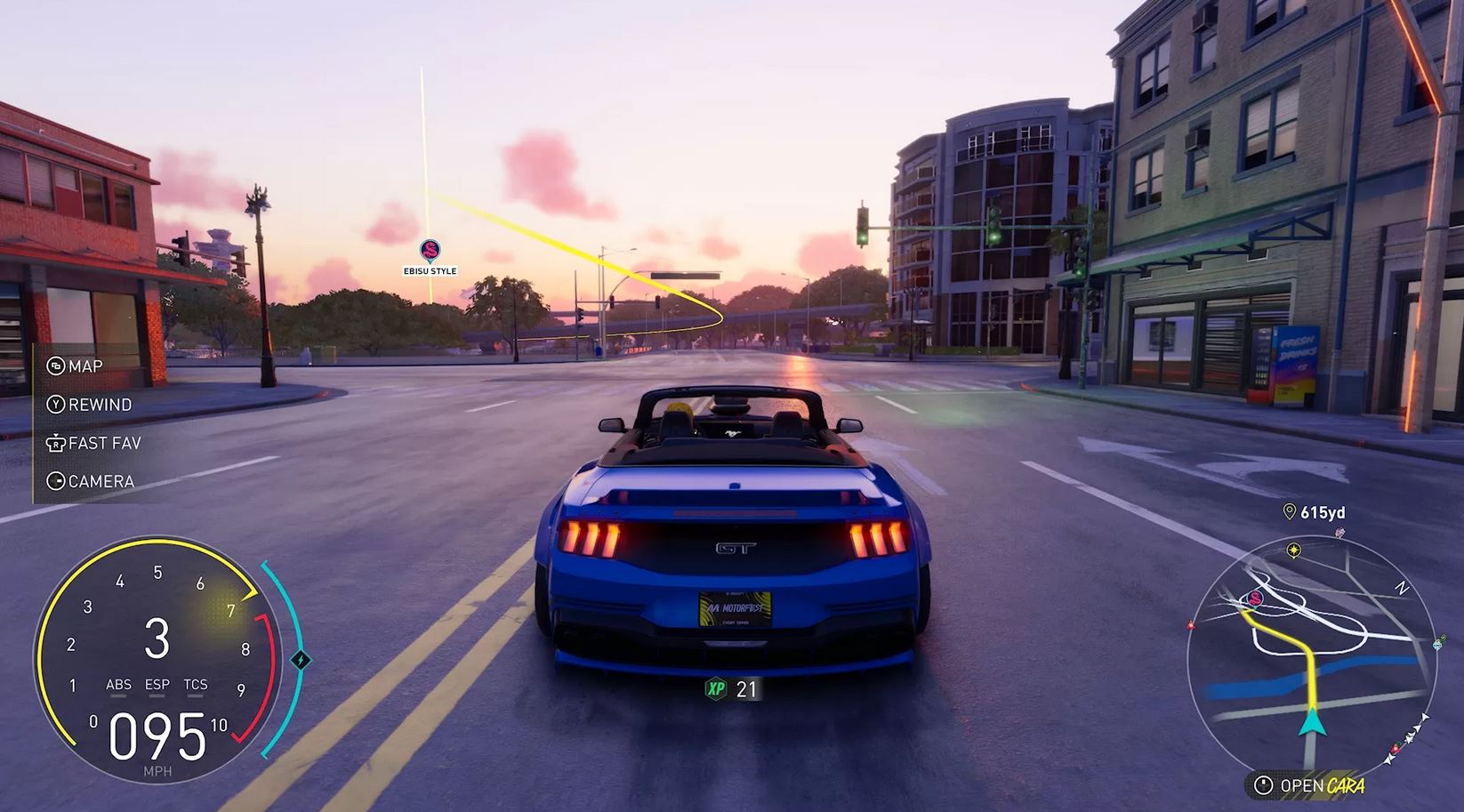 Drifting feels easy and the smokiness, along with the sideways swerving, is totally moreish and could be an obsessive crutch to lean on, especially when combined with a carefree blast of nitrous; there's a liberating flow to the effortlessness of the handling and all the subtle nooks and crannies make The Crew a sublimely drivable racing game that'll certainly please petrolheads of all ages on the road at least.
When it comes to piloting boats and planes, Motorfest starts to suggest that excess is more appealing than drivability. Returning from The Crew 2, Motorfest allows you to transform from road car to boat to plane, simply by holding down a button and switching to your preferred vehicle. Much like before though, boats don't feel as fast or nimble as they should, and racing on the waterways isn't varied or exciting enough to make watercraft a worthy addition to the Motorfest party. Planes are cool as you can see the picturesque Oahu landscape unfolding before your eyes, but your main activity is gliding through checkpoints, tilting your wings as shown on the illustrated prompts.
As is Ubisoft's penchant, there are plenty of options and ways for you and your buddies to bask in Motorfest's menagerie of open-world activities. You're always connected via the Ubisoft servers, providing copious opportunities to buddy up and create a crew of your own to explore the vast verdant vistas of Oahu, teaming up for events and wreaking wholesale havoc on the island without repercussions or penalties to worry about as you bulldoze feckless stone walls and mow through vibrant greenery en route to the next location, dancing into speed traps and drift challenges like they were merely speed enhancers.
The Crew always sounded like a Fast And Furious-type car-centred driving game, but given the sequel's mad dash towards organized street racing and Motorfest's upping the ante by situating itself in an open-world with a party atmosphere, the sense of what "The Crew" is has boiled down to some mates you gather and play together with, y'know like you can do in any open-world racing game.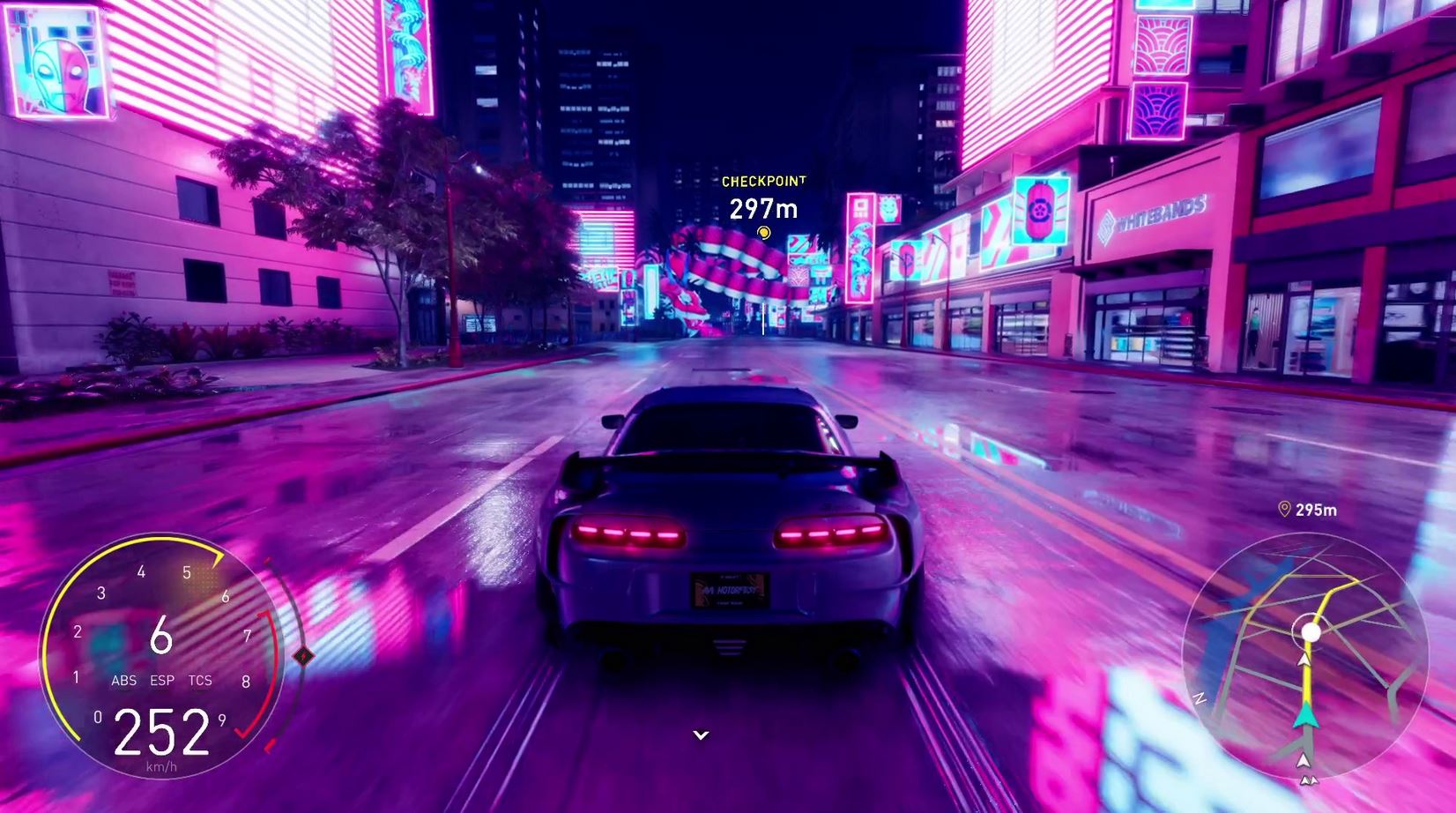 This is where it's difficult to see what can distinguish Motorfest from its contemporaries, as it appears to borrow a myriad of ideas from its superiors without flavouring up Oahu with any spiciness. We've zoomed past speed traps and we've squealed past a series of drift zones before in a litany of racing games, what Motorfest presents us with is largely familiar fare. At its worst, Motorfest's Oahu is a playground of chores instead of an itinerary of landmarks and secrets to discover, which does expose its intentions of being a monolithic online-only experience that can be fun with mates and can satiate loan Ford Mustang-shaped wolves, but the glamour and its zest is all-too fleeting ultimately.
Furthermore, crashes and the framerate moving at a glacial pace demonstrate the ills of the "always on" open-world multiplayer model. Relying on servers for racing games isn't ideal, but at times Motorfest can chug along like it's been drinking a dozen Fosters, and can even prompt several game reboots until you're able to get those engines revving. When all is running as it should, Motorfest runs buttery and beautifully, but the ailments of the online-only framework can put a pitstop on this party.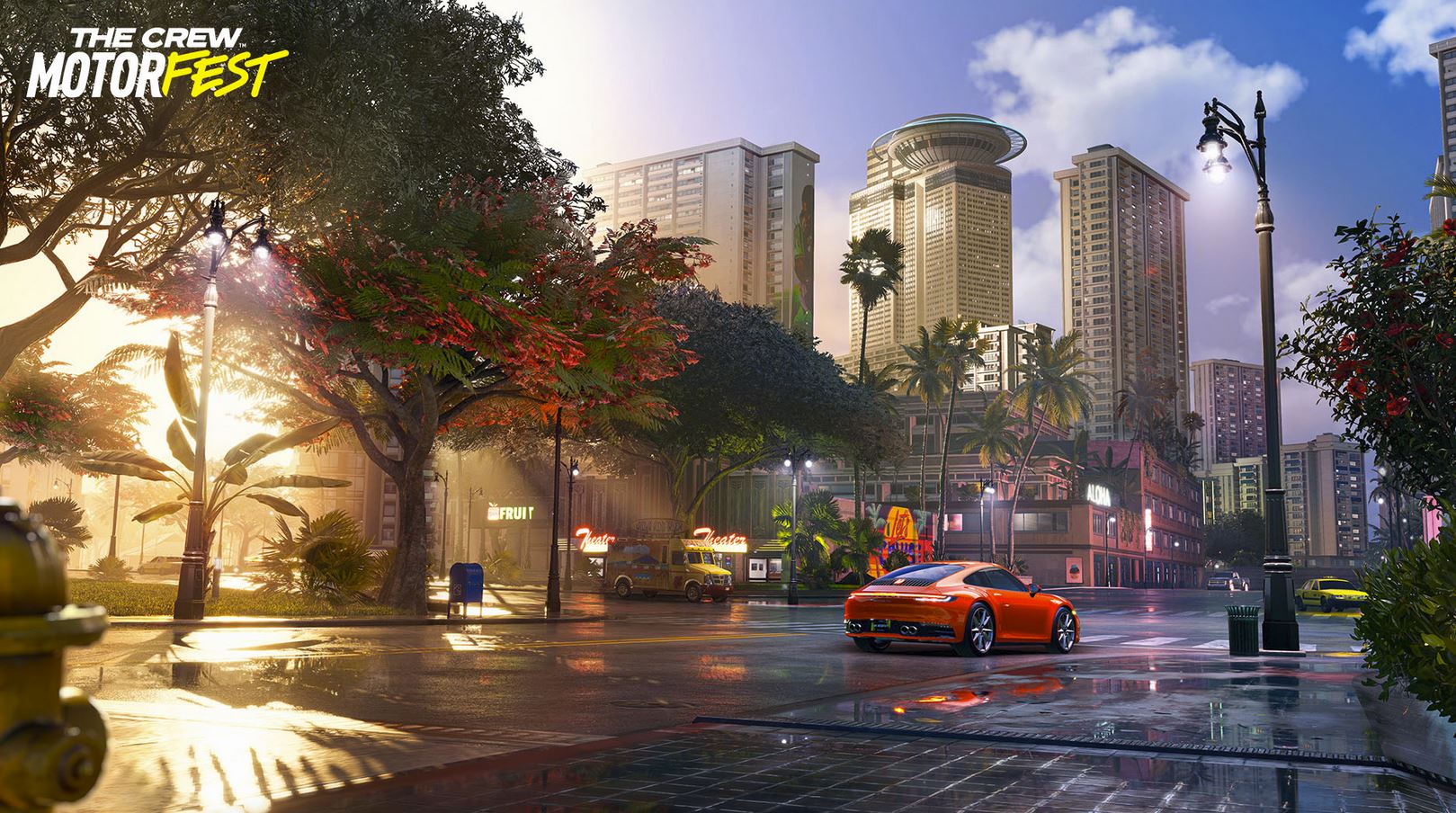 Final Thoughts?
After pruning away multiple hours of The Crew Motorfest, there's a strong mixed reaction left behind. Motorfest looks and mostly plays like a glorious open-world racing game, with many activities and some pleasing race events to participate in. After plundering into its depths though, Motorfest loses traction due to its dogged determination to provide excess over a properly immersive racing game experience that makes the most of the Oahu Hawaii setting. The irksome "always online" interface and the dregs of Motorfest's microtransactions also peel away at what is otherwise the best The Crew game yet, showing that Ubisoft's idiosyncratic tendencies get in the way of the impressive lavishness clearly displayed here. Motorfest has generally come out of the party looking hip and trendy in its ravishing Hawaiian shirt despite stumbling nonchalantly about in a mindless stupor; take it for a spin then just refrain from giving it more alcohol.