Games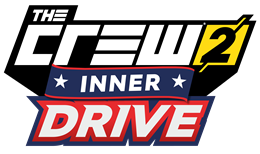 Published on March 26th, 2020 | by Adrian Gunning
THE CREW® 2 INNER DRIVE AVAILABLE TODAY
Today, Ubisoft announced that The Crew® 2 Inner Drive, the fifth free update brought to Ubisoft's open world motorsports game, The Crew® 2, will be available today on PlayStation®4 computer entertainment system, the Xbox One family of devices including Xbox One X and Windows PC.
The Crew 2 Inner Drive will introduce a total of 20 new vehicles, available for all players to earn or purchase, including the brand new Koenigsegg Jesko 2020 (Hypercar) and the latest Ford Mustang Shelby® GT500® 2020 (Street Race). Players can compete with these vehicles in the weekly LIVE Summits to race to the top of the leaderboards. Additionally, once a month, challengers will have the opportunity to take part in a Premium LIVE Summit that will reward the best competitors with a unique, special edition vehicle.
Riders can choose from four new vanity categories to further personalize their rides, including window tints and changing the colour and shape of a vehicle's nitro. Once players have their rides souped up, they can choose from eight new avatars to see behind their wheel.
Developed by Ubisoft Ivory Tower,* a studio based in Lyon, France, The Crew® 2 lets players experience the thrill of the American motorsports spirit inside a fully redesigned USA. The game's playground pushes physical boundaries to let driving and open world fans test their skills in nonstop competition and exploration. From coast to coast, drivers can explore America and compete to become the greatest motorsports champion by collecting a wide variety of exotic cars, bikes, boats and planes, and dominating the motorsports scene on the land, on the water and in the air. They can find challenges and inspiration among four different motorsports families: street racing, off-road, pro-racing and freestyle, and will be given a broad set of options among a wide selection of vehicle types.
For the latest news on The Crew® and all of Ubisoft's games, please visit news.ubisoft.com.