PC Games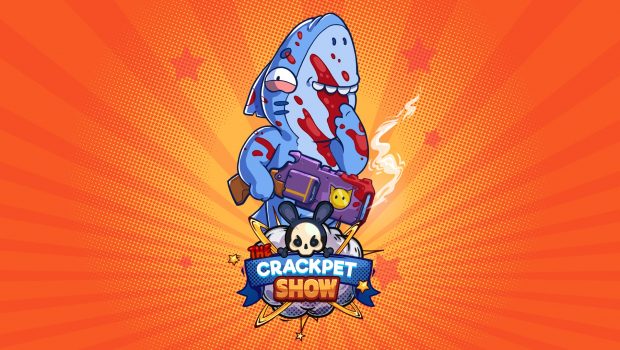 Published on October 3rd, 2023 | by S. Masoud Kazemi
The Crackpet Show Review
Summary: The Crackpet Show is a fun and bloody game with some minor issues but enjoyable at the end.
We've heard all the time that creating comedy is much harder than drama. If you want to know how much that saying is true, look at video games. How many video games do you see that are actually comedy and successful? The lack of not many funny games makes a game like The Crackpet Show much more important.
The Crackpet Show is set in a post-apocalyptic world. There is a show in this world called The Crackpet where fluffy and cute toys like a teddy bear or rabbit have to kill different creatures for survival, while the show is on air. The idea itself is just amazing and sick at the same time and it is also the source of comedy in this game.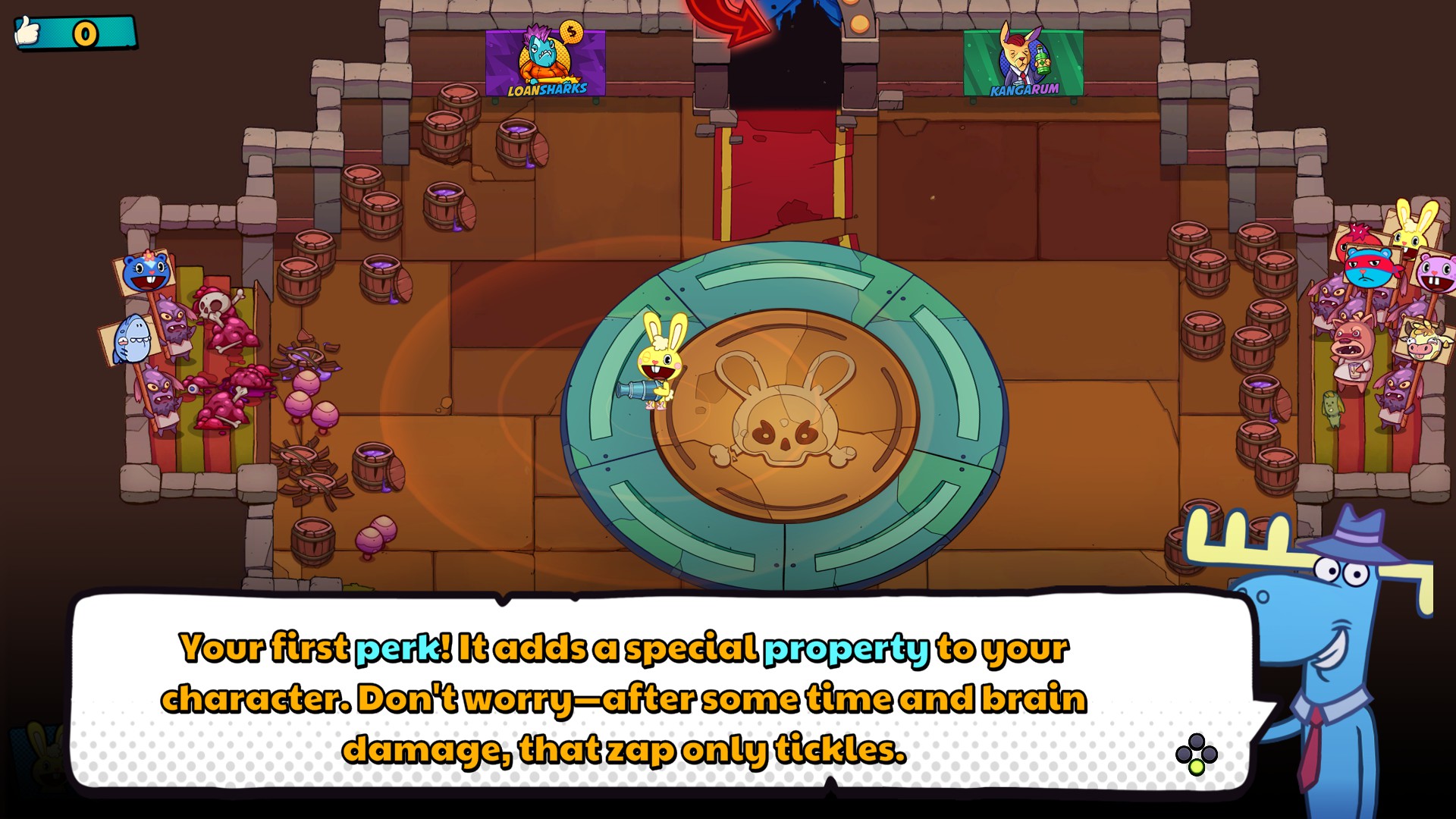 Just seeing the introduction video at the start of the game made me crack up. The design of each character, the weapons, or the perks you pick up along the way are just hilarious. Apart from that, I really loved how everything in the game made sense. The answer to why I'm getting random weapons or boost-ups is all answered in the game itself.
When it comes to gameplay, it can be fun but not addictive. You will enjoy your play session most definitely but the game doesn't have that magnitude to make you play the game as soon as you see an opportunity. I played the game solo, but I do believe that enjoyment of this game would multiply if you play it with friends or family.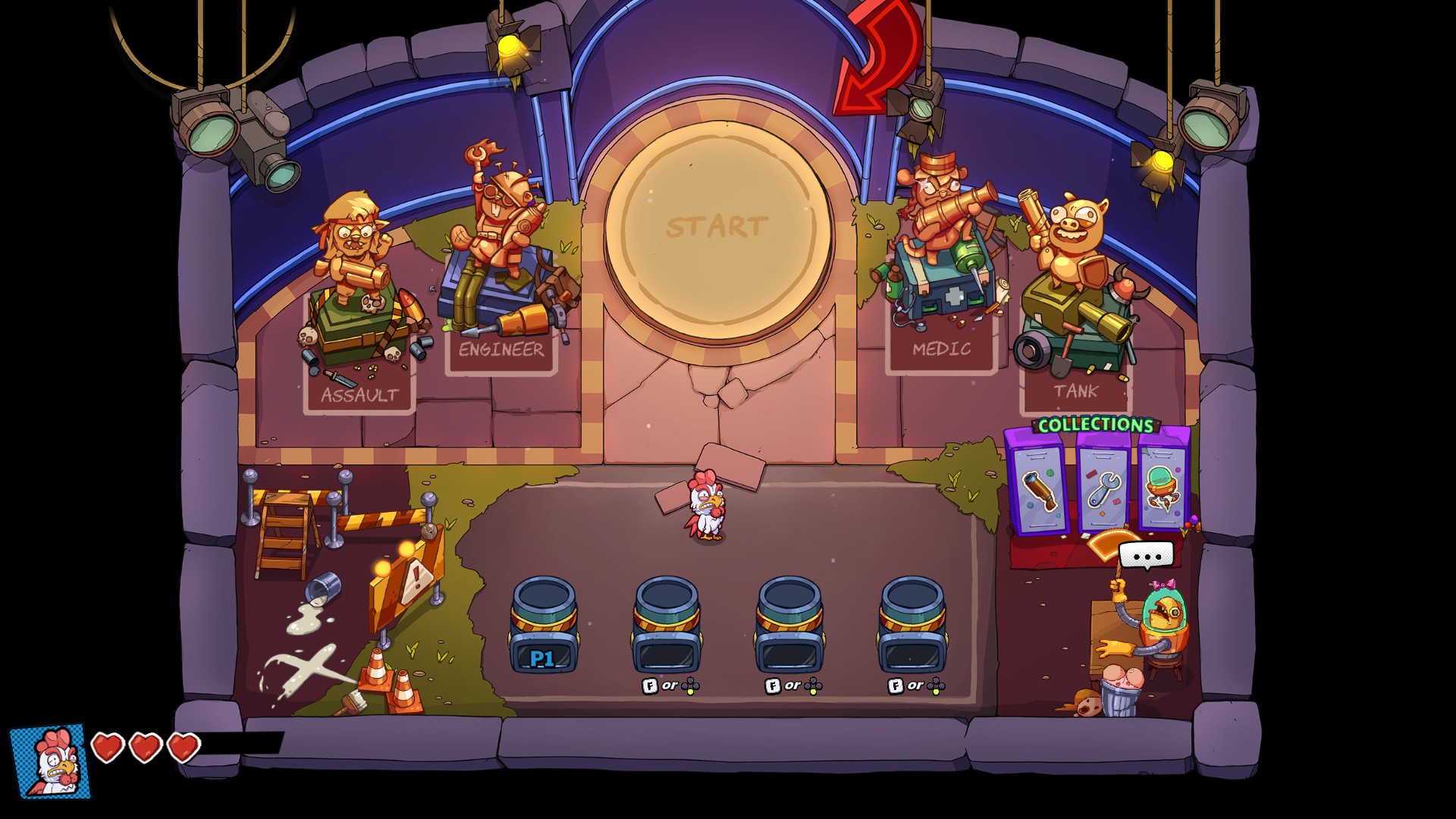 You take control of a fluffy toy and use a gun to kill creatures. You don't have to aim since the game does it for you, so your main challenge is to avoid getting hit and keep a distance so your shots hit the target. It is simple but thanks to the mixture of cute and adult design of the game, it is much more fun.
One of the things that surprised me was how well the weapons and perks were balanced in the game. Sure there are a couple of weapons that are more powerful, but leveling up your weapons from the lobby can turn any of them into your favorite gun. Speaking of lobby, The Crackpet Show really shines in creating that atmosphere. You have sponsors that give you perks, different builds to start the run, and also a weird guy upgrading your weapons.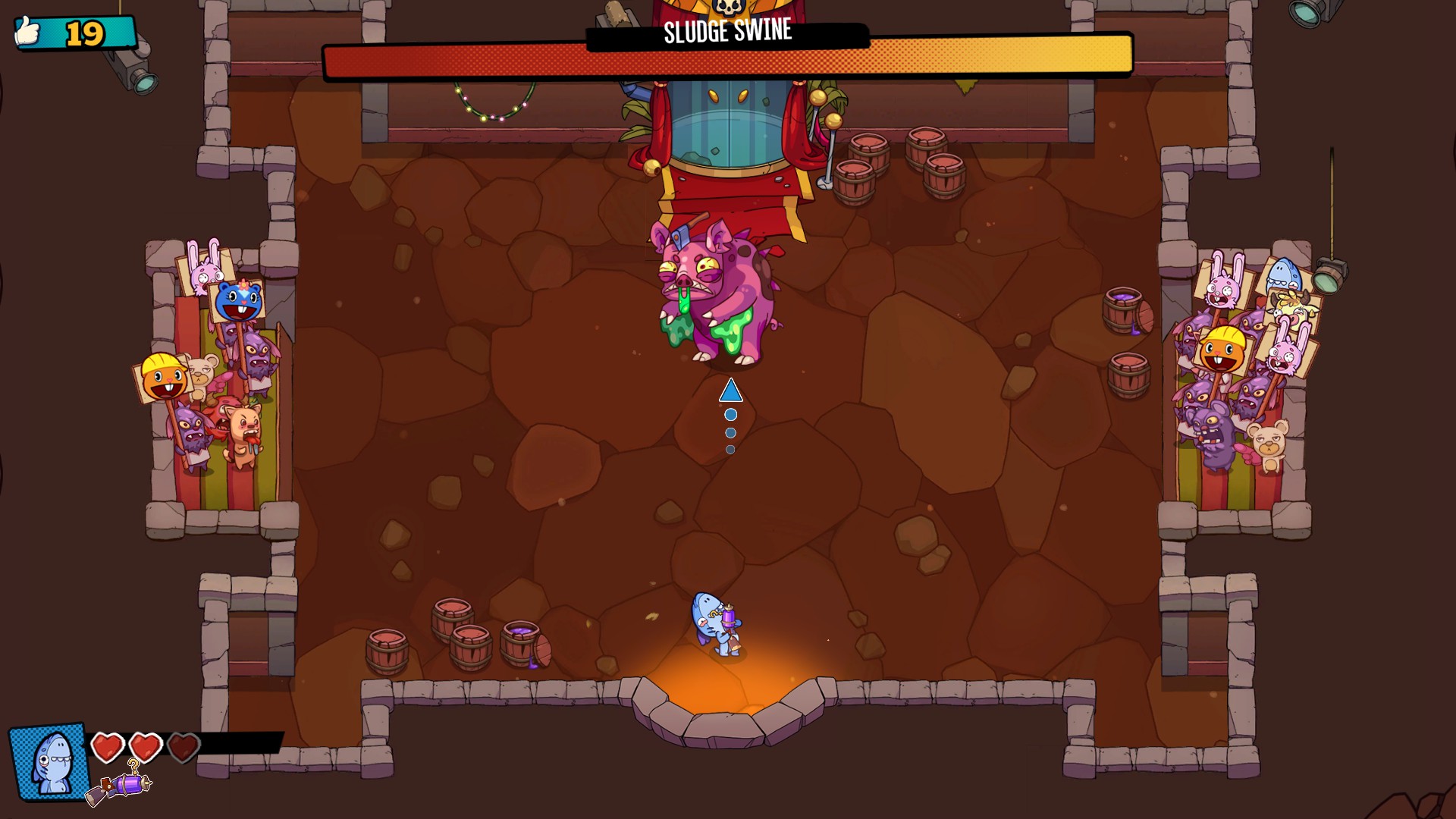 The Crackpet Show is a rogue-lite in that you have to finish one stage from start to end without dying. In that run, you can choose different rooms with different rewards or challenges. While the enemy design and weapons are amazing in terms of variety, I really hoped that aesthetically, level design would change as well. For instance, if the boss fight of this stage is a toad, have the levels be in a swamp.
Final Thoughts
The Crackpet Show is a fun game with unique ideas. It is a great choice if you want to take a break from serious games, whether you play solo or with friends. It has a charming comedy to it, and the world of the game matches the gameplay mechanics perfectly. While the game lacks enough charm to get you to play it for countless hours and the aesthetic design of levels could be better, it is still a good experience