Interviews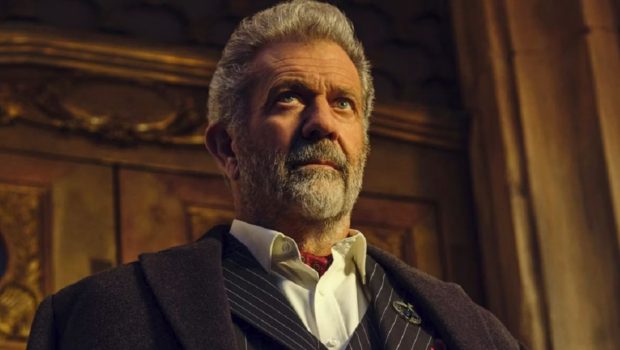 Published on September 11th, 2023 | by Andrew Bistak
THE CONTINENTAL: Mel Gibson Interview (Cormac)
THE CONTINENTAL is the three-part event will explore the origin behind the iconic hotel-for-assassins centrepiece of the John Wick universe through the eyes and actions of a young Winston Scott, as he's dragged into the Hell-scape of 1970's New York City to face a past he thought he'd left behind. Winston charts a deadly course through the hotel's mysterious underworld in a harrowing attempt to seize the hotel where he will eventually take his throne.
Introduce us to the world of The Continental.
Well, it's a pretty strange place. It's a world unto itself… half fantasy, but mostly super violent. And absurd, in a sense, you know? Because there's restrictions and rules attached to the place that make people who are otherwise fairly savage kind of have to behave, but just within the bounds of civility.
How is the audience drawn into this world?
I think what makes an action film work is if you become involved with the protagonists, to a degree. And you have to hiss the villains and cheer for the good guys, or the other way around. Are there any good guys?
Tell us about your character Cormac. How does he relate to Winston and Charon?
Well, he's kind of like their mentor, or actually, mentor or tormentor, I'm not sure which. But he's rather a nefarious character who's like a father figure to them, and they perceive him that way when they're young, but as they grow and begin to analyse who he really is, they realise he's probably not the father figure he pretends to be. He's pretty selfish in his own motives, and has used them in an ill way, and I think they're burned by that and they want to get even. Rightly so.
What does the coin press mean to Cormac?
You need the coin press to exist in this world – if you haven't got that kind of currency, the whole situation falls apart. It's very important that he has this thing. But he doesn't have it, it's been stolen. And the music of the spheres will be off until he gets it back, and he's quite aware of that. In fact, it might even be the end of him if he doesn't get it back. So he's feeling that pressure.
Tell us about New York in the '70s, where the series is set.
It was pretty skeevy back then in the '70s, you know? I was actually born in New York, but not the city. I lived in the country. But I went to the city one time, and I remember having to wash the soot out of my nostrils for one day.
I think they're taking the tropes of cinema from the 1970s, like Taxi Driver and stuff like that, you know, and kind of putting them on steroids here, so that it's amped up somewhat, hyperreal. And this character, he's New York Irish, and probably some kind of a mobster. So he's probably about three or four generations in.
How does the setting and style inform the tone of the series?
It's kind of a noir, and the sets are almost Gothic. The clothes are a little over-the-top, I mean, my character wears very nice suits, but it's almost from the 1920s. And in the series itself, things are quiet, from the dialogue, acting, attitude. There's a lot of cynicism and a dark underbelly to the psyche of most of the characters, which matches that style.
THE CONTINENTAL: LAUNCHING ON PRIME VIDEO THIS SEPTEMBER