Blu-ray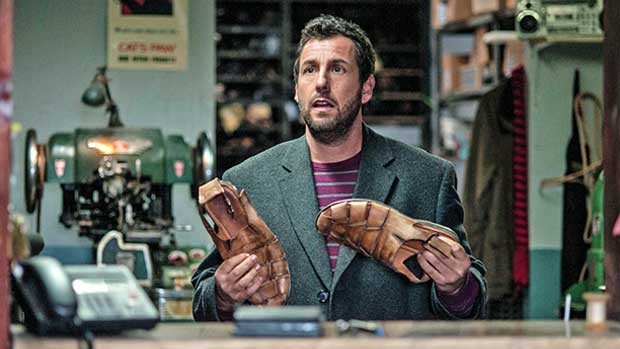 Published on June 24th, 2015 | by admin
The Cobbler Blu-ray Review
Summary: The Cobbler is an enjoyable film but fails to reach the heights of Sandler's other comedic adventures
Adam Sandler returns in this fantasy comedy that is a little darker than his usual films in The Cobbler which revolves around a humble New York cobber by the name of Max Simkin (Sandler) who has become stuck in a rut. Unfortunately for Max, his entire family has been involved in the cobbler business for many generations and he wants something more meaningful in his life.
His life is soon about to change when he discovers that he has the ability thanks to a stitching machine to transform into the owner of any of the shoes that he has repaired and so begins the crazy tale of Max the cobbler. So as Max explores his new powers, he soon jumps into a variety of bodies in order to feel what's it like to be this person, sex or even race. Needless to say, the results are very amusing.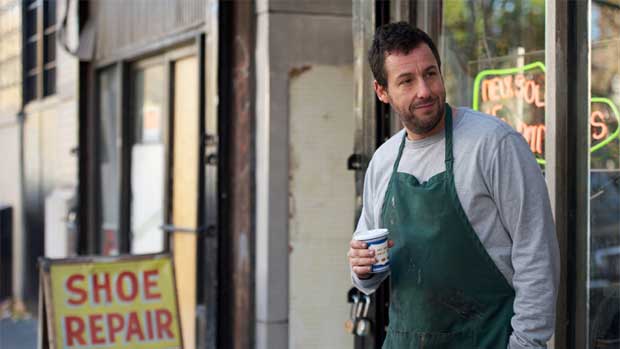 However once Max concludes all this funny business, he then turns his attention to a local real estate giant called Elaine Greenawalt (Ellen Barkin) who has targeted his neighbourhood for her own nefarious schemes. Even though the story is quite unrealistic at times, it does have its moments and there's some laugh out moments in the film but overall, director Thomas McCarthy misses the mark in this relatively feel good movie.
Final Thoughts?
Overall, The Cobbler is well presented on Blu-ray with an exceptional audio score but in the end, this film does miss the mark but if you're a fan of Adam Sandler, then it's definitely far superior than Jack and Jill in many ways which is not really hard. Nonetheless, it's enjoyable yet ultimately forgettable film.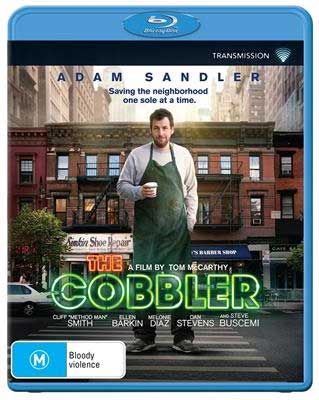 Blu-ray Details
Director – Thomas McCarthy
Actors – Adam Sandler/Steve Buscemi/Dustin Hoffman/Ellen Barkin
Film Genre – Comedy
Label – Transmission Films
Audio – English (DTS-HD 5.1)
Region Coding – B (Blu-Ray)
TV Standard – PAL
Rating – M
Year of Release – 2015
Primary Format – Movies/TV – Blu-Ray
Reviewer – Peter Bourke