Collectibles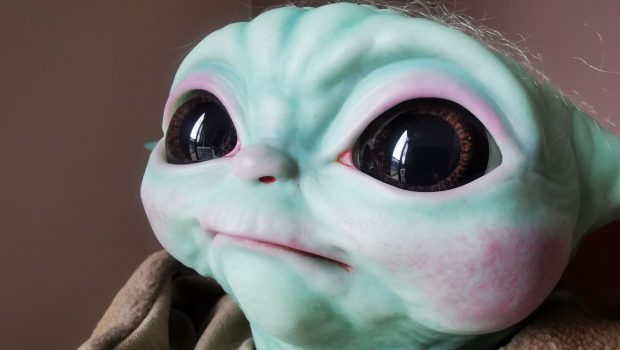 Published on February 24th, 2021 | by Andrew Bistak
The Child Life-Size Figure by Sideshow Collectibles Review #TheMandalorian #Grogu
Summary: Acquire the asset before it's gone forever...
The hit streaming series on Disney+ The Mandalorian is easily and in my opinion the best Star Wars content in a long time which successfully pays homage to this amazing sci-fi universe and builds upon its existing pillars.
.
Set 5-years after Return of the Jedi, The Mandalorian follows Din Djarin (Pedro Pascal), a lone bounty hunter who has taken it upon himself to return a mysterious alien child to his "kind" after rescuing him from the Imperials.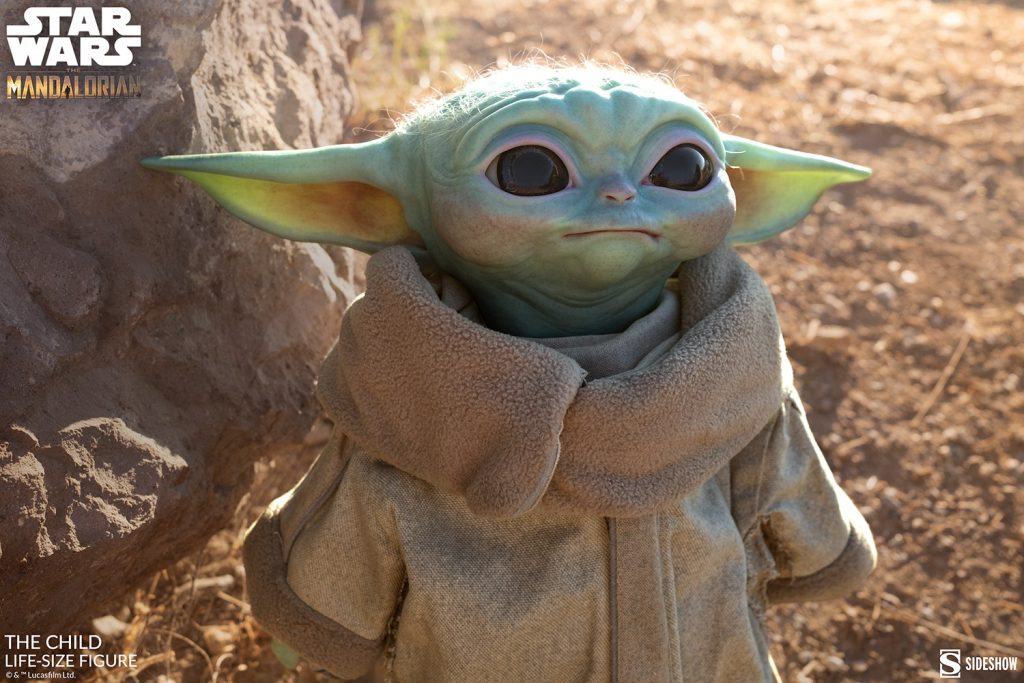 Needless to say, this child set the internet on fire who was tentatively referred to as Baby Yoda and in the latest season, we discovered his name was Grogu. If you haven't seen the series, go out and check it out now as it's amazing.
And what's better than amazing? It's when Sideshow Collectibles work with Lucasfilm to create a limited run of a life size Baby Yoda… err… The Child. Furthermore, this 1:1 life size statue measures at 16.5″ (419.1 mm) with unparalleled attention to detail. So if you're looking for "the one" collectible to truly make your collection or home complete, The Child from Sideshow is indeed the statue you are looking for.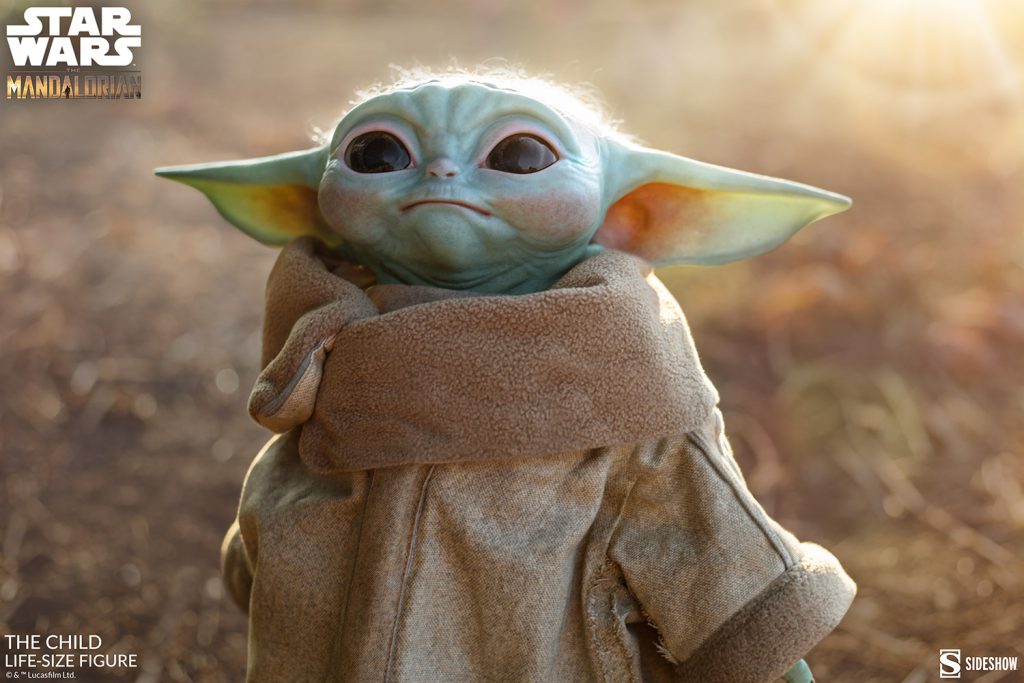 From the very first moment you unbox this 1:1 statue, you'll be awestruck at the realism, particularly its lifelike eyes that seem to be following you around. Fruthermore, The Child boasts real material clothes and even strands of artificial yet lifelike hair. It even has a removable silver shift knob from the Razor Crest that can be put in his right hand.
At $375USD or $649AUD, The Child Life-Size Figure by Sideshow Collectibles is a must have item for all fans… or even your wife who loathes Star Wars and just wants this precious all to herself.
Brilliant to say the least and without further adieu, here's our unboxing and gallery photos below;
The Child Life-Size Figure Gallery
About This Life-Size Figure
"I would like to see the baby."
Sideshow presents The Child Life-Size Figure, created in partnership with Legacy Effects to bring you the galaxy's most sought-after bounty.
Lovingly referred to by audiences as 'Baby Yoda', the mysterious alien known as The Child or Grogu has quickly become the breakout fan-favorite of Star Wars™: The Mandalorian on Disney+. Now eager collectors can become a clan of two and bring home the asset as an incredible 1:1 scale Star Wars collectible, no tracking fob needed.
The Child Life-Size Figure measures 16.5" tall, standing on a simple ship deck base that lets this adorable alien steal all of the focus- along with the Mandalorian's ship parts. Inspired by its unique onscreen appearance, this mixed media statue features a tan fabric coat swaddling The Child as it gazes up with charming wide eyes, hiding the silver shift knob from the Razor Crest™ in its right hand.
Every inch of this incredibly lifelike figure has been meticulously detailed to recreate everything that Star Wars fans love about the young alien, from the fuzz on its wrinkled head to its irresistible pout, all the way down to its tiny, toddling feet. Fans looking to bring home The Mandalorian collectibles need look no further- bounty hunting is a complicated profession but collecting the galaxy's cutest alien has never been easier!
Secure the asset for your Star Wars figures collection and bring home The Child Life-Size Figure today.
For ore information, please visit https://www.sideshow.com/collectibles/star-wars-the-child-sideshow-collectibles-400369