Films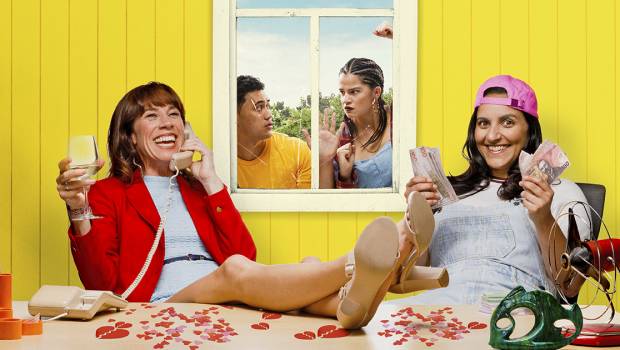 Published on July 23rd, 2018 | by Damien Straker
The Breaker Upperers – Film Review
Reviewed by Damien Straker on the 23rd of July 2018
Madman presents a film by Madeleine Sami and Jackie van Beek
Produced by Georgina Allison Conder, Sarah Cook, Ainsley Gardiner, Carthew Neal and Taika Waititi
Written by Madeleine Sami and Jackie van Beek
Starring Madeleine Sami, Jackie van Beek, James Rolleston, Celia Pacquola and Ana Scotney
Cinematography Ginny Loane
Editing by Tom Eagles
Running Time: 81 minutes
Rating: M
Release Date: the 26th of July 2018
It's hard to admit but it's true. New Zealand are making better films than us. This is attributable to Taika Waititi. He is the popular Kiwi filmmaker who made Boy (2010) and Hunt for the Wilderpeople (2016) in his home country, before venturing to Hollywood to make Thor: Ragnarok (2017).
He is the executive producer of The Breaker Upperers, a hysterical comedy written, acted and directed by two women, Madeleine Sami and Jackie van Beek. They've both featured in a handful of Waitit's projects, including Eagle vs Shark (2007), Boy and What We Do in the Shadows (2014).
While Waititi has lent his credence to the film, its ownership belongs to the leading women. They have made a very enjoyable comedy on their own terms, one which has a fun, original premise and a layered script. It's funny, witty and delightful over its meagre running time.
The film is about Mel (Sami) and Jen (van Beek). They are best friends who run a business that specialises in breaking up couples. People who are too weak to leave their partner hire the two women to do it for them. The women dress up to deliver the messages, sometimes as policewomen to tell the person's partner that their lover is missing.
A major complication arises when a dim-witted young man named Jordan (Boy's James Rolleston) wants to break up with his girlfriend, Sepa (Ana Scotney). He takes a shine to Mel who is infinitely softer than Jen. Mel dating Jordan seems like a bad idea because he is much younger than her, and it's against the policy of the business to become involved with clients.
Jen is brittle because she once had her heart broken and never recovered from the betrayal. Her family also pressures her because she is approaching middle-age but isn't married yet. Further conflict arises once Mel befriends Anna (Celia Pacquola). Anna cannot stop crying because Mel and Jen told her on a job that her partner had disappeared.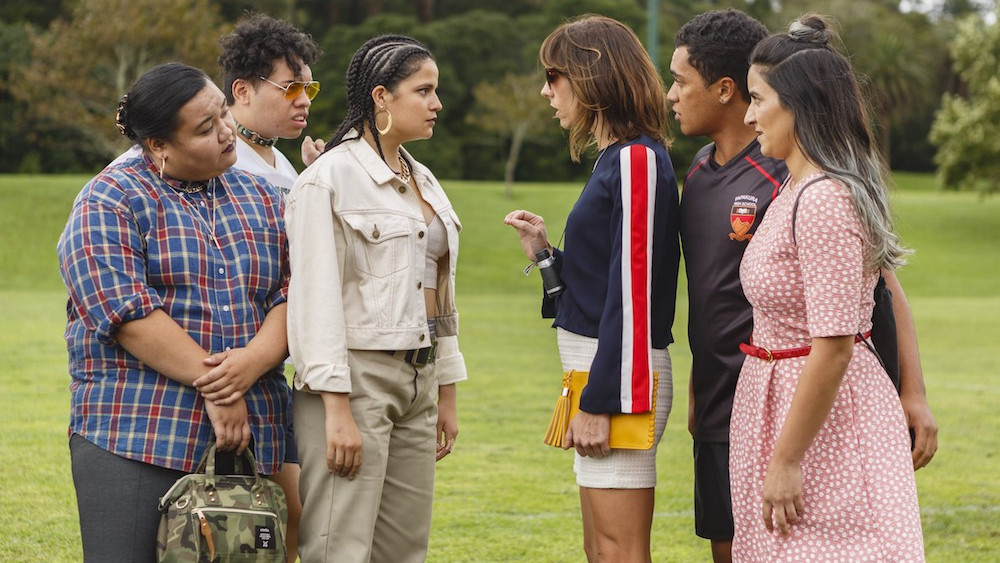 It's reassuring that someone today can still make a witty, small-scale suburban comedy that's under ninety minutes. The script and the banter are funny and full of big laughs. I laughed a lot and many people at the film's early screening, men and women, were laughing frequently too.
The lines are quotable and there's even some great sight gags, such as Jordan pouring a bottle of coke over his head in slow-motion. In another scene, Sepa is talking to Jen at her day job and then her trusty break dancers suddenly appear from nowhere.
The number of competing thematic ideas impressively gives Upperers' story an arc of development. It uses sadism as its narrative through-line, examining how people take pleasure in ruining someone else's happiness because of their own inferiority complex.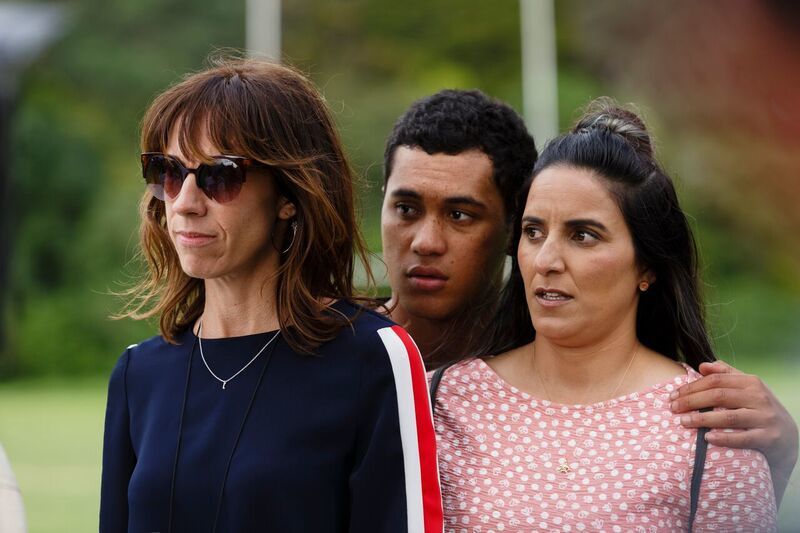 The funniest brand of comedy often has a dark, sadistic edge. It's fun to laugh at bad behaviour in films because the laughs create an emotional barrier for the audience. We laugh because we know that it's wrong, but we're free from implicating ourselves in the action.
Jen embodies sadism and is the meaner of the two women. The pain from her own failed relationship has left her stranded in the past and as an underachiever. In one hilarious moment, her mother struggles to name her life achievements: graduating high school, one year of university, and…
Its a lot easier to blame other people for one's failings rather than to undertake any self-reflection or accountability. The consequences of this sadism also provide the story with extended conflict and momentum. The premise gleefully places the women in embarrassing situations where they are too old for their new company or their own friendship is tested by their mounting lies.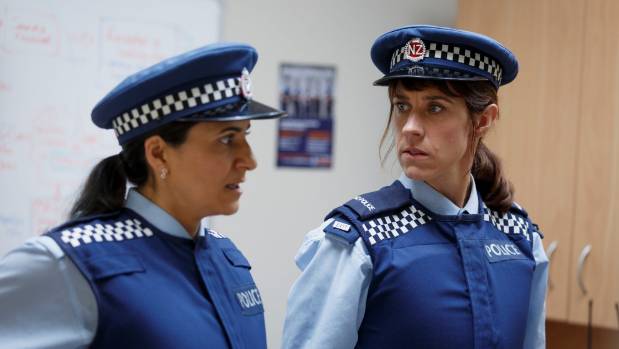 One of the best scenarios is when they enter a police station dressed as cops and come unstuck in a major way. The film isn't shy from talking about bisexuality either as Jen and Mel share a brief kiss on top of a car one evening. This further complements the idea of modern social pressures with Jen's family asking why she still doesn't have children.
While the film has a fun and enjoyable premise, perhaps comparable to Cruel Intentions (1999), it doesn't rely on its setup as a gimmick. Instead, this dark comedy uses it as a platform to gleefully employ sadistic humour and to strengthen its narrative through its interwoven themes, including sexuality, belated maturity and bitterness.
It asks whether two long-term friends can sustain their bond if one is increasingly empathetic while the other continues to inflict misery on people because of their own failings. From the big laughs the film generated, it's clear that Madeleine Sami and Jackie van Beek have a fruitful partnership ahead of them. One day we might even claim them here as our own.
Summary: From the big laughs the film generated, it's clear that Madeleine Sami and Jackie van Beek have a fruitful partnership ahead of them.