Comics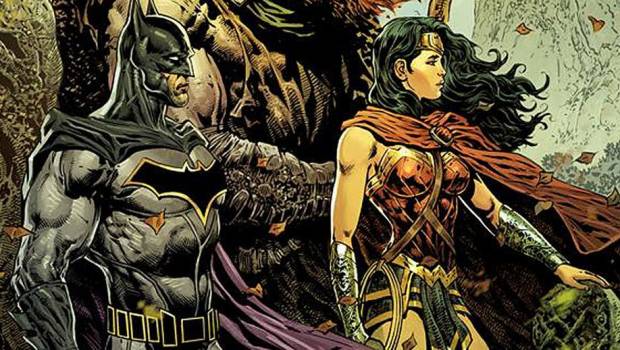 Published on April 18th, 2018 | by Andrew Bistak
The Brave and the Bold: Batman and Wonder Woman #3 Review
Summary: The Brave and the Bold: Batman and Wonder Woman #3 continues the great work by writer/artist Liam Sharp.
Firstly… I really love the art of Liam Sharp… like friggin love it! Not only does he capture the power and beauty of Wonder Woman but also the steely determination and might of Batman. Then you add the realm of the faeries and Sharp creates an amazing world that successfully brings the DCU into it.
Issue 3 of The Brave and the Bold: Batman and Wonder Woman returns readers toTir Na Nog as Bruce Wayne (Batman) finds himself in a realm that should not exist according to known science. He has been summoned here by Diana in order to solve a murder of a King.
The issue also feels like a road trip movie as Batman and Wonder Woman travel this magical world while Diana explains the intrinsic elements that make it go all around. While Batman states that he uses logic and science in his practice, this realm completely defies his rigorous scientific testing which does cause him a small dilemma. But this is Batman we're talking about…
The Dark Knight also unwittingly forces two of his suspects to battle these heroes from the DCU as Sharp makes a great distinction between how these heroes fight. Even though there is only one action scene in this comic, the dialogue between Batman and Wonder Woman is almost perfect, particularly as Bruce tries to piece the puzzles together of this crime and this unbelievable world.
Final Thoughts?
The Brave and the Bold: Batman and Wonder Woman is another strong issue from Liam Sharp as he brings together the world of man and myth with two of the DCU's greats. Not only is it a well-written issue with some great world-building but it's perfectly drawn by Sharp thanks to his detailed art… and man, this art belongs in a museum!
Recommended!