Games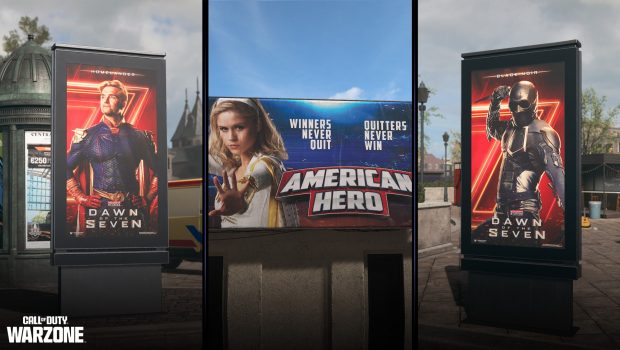 Published on July 11th, 2023 | by Adrian Gunning
THE BOYS x CALL OF DUTY: Unleash Your Inner Supe with the 'Temp V' Field Upgrade
Raid Episode 4 – Supes from The Boys have arrived to save Vondel, Al Mazrah, and the Modern Warfare II universe.
The collaboration was announced this morning on the 'Vought International' channels with a trailer featuring Black Noir.
For those unfamiliar with Vought International, it is an American multi-billion dollar superhero entertainment conglomerate from the TV show, The Boys. The corporation is horribly corrupt and responsible for producing a mutagenic super serum known as "Temp V" which is now in Call of Duty … Temporarily.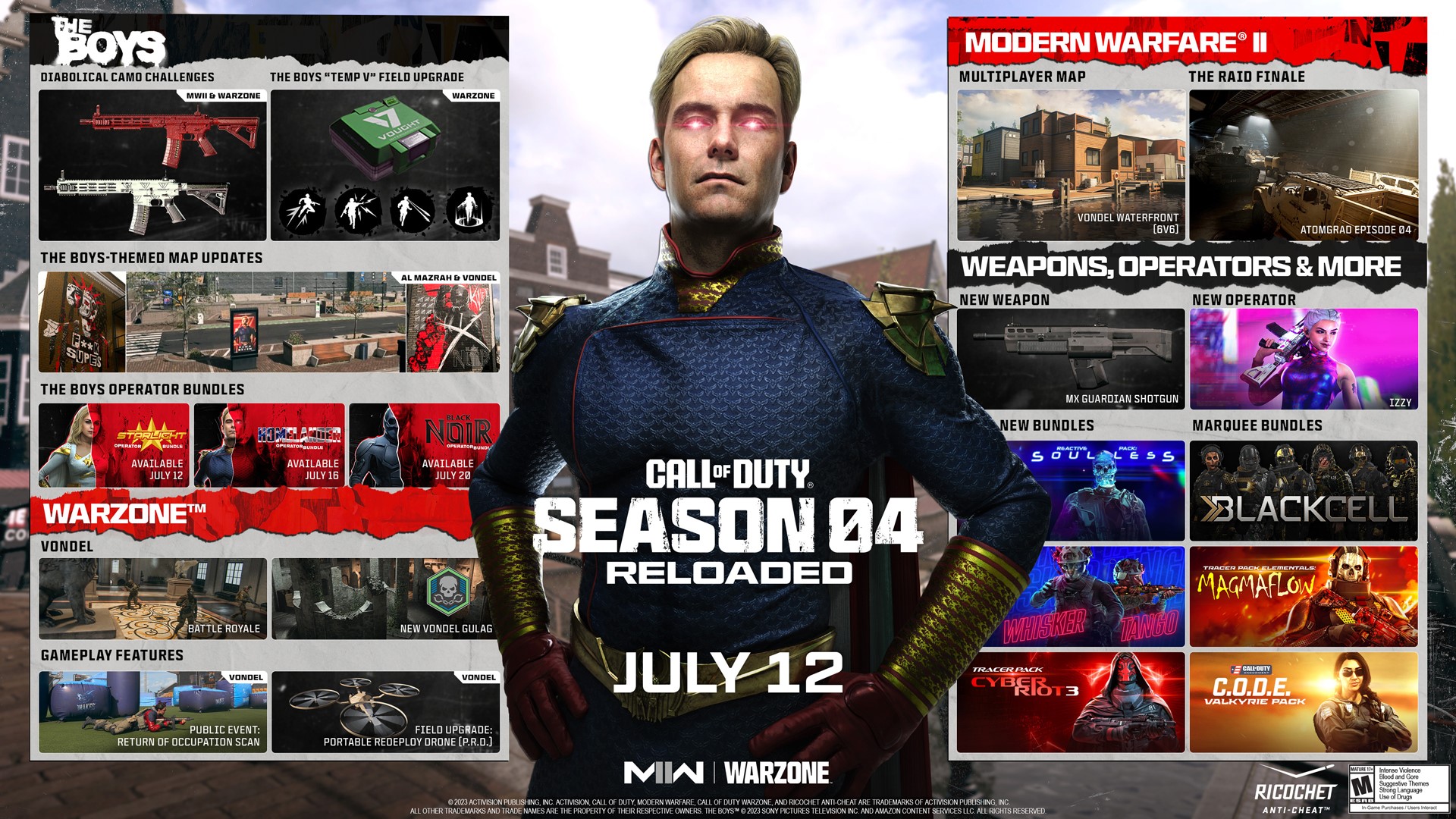 The Temp V Field Upgrade grants one of four random superpowers in your Field Upgrade slot: Charge Jump, Electric Shockwave, Laser Vision, and Teleport. You are then free to activate this power at will to rain down patriotic justice on your enemies.
Temp V will exist in all Warzone playlists except Ranked Play. Because to that point, we have a piece of advice from the great Starlight about what you need in order to one day reach the Top 250, "You don't need powers. You just need to be human." Otherwise, expect Temp V to be a lot rarer in DMZ compared to Battle Royale modes.
Speaking of Starlight… She will be joining the Operator roster alongside other iconic members of The Seven: Black Noir and Homelander.
Partake in the event and earn exclusive The Boys themed rewards when Call of Duty: Modern Warfare II | Warzone's Season 4 Reloaded launches on 13 July (AEST/NZST)
For a full breakdown of the Season 4 Reloaded update be sure to check out the official blog.