Films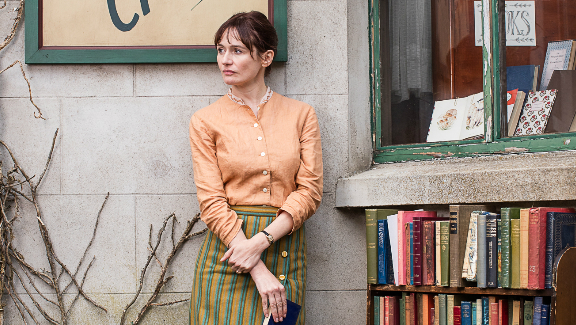 Published on May 21st, 2018 | by Debbie Zhou
The Bookshop – Film Review
Reviewed by Debbie Zhou on the 22nd of May 2018
Transmission presents a film by Isabel Coixet
Producers: Jaume Banacolocha, Joan Bas, Adolfo Blanco and Chris Curling
Starring: Emily Mortimer, Patricia Clarkson and Bill Nighy
Written by Isabel Coixet based on 'The Bookshop' by Penelope Fitzgerald
Music by Alfonso Vilallonga
Cinematography Jean-Claude Larrieu
Edited by Bernat Aragones
Rating: PG
Running Time: 112 minutes
Release Date: the 24th of May 2018
The Bookshop is a small-town drama, tucked away in the coastal English town of Hardborough. It bursts with an all-star cast featuring your favourite British subjects, including Emily Mortimer, Bill Nighy and Patricia Clarkson, but it's far from a great page-turner.
Set against the fabric of its county of Suffolk, the story of Florence Green (Mortimer) trying to run a bookshop feels as hopeless as its protagonist. Marred by glum melodrama, it doesn't provide the warm sustenance a good book can yield, and it falls into the trappings of torpor through its slow-moving, cyclical narrative.
Based on the novel of the same name by Penelope Fitzgerald, Spanish director Isabel Coixet places her film in quiet Hardborough. When Florence wishes to transform an abandoned house, labelled the Old House, into a bookshop as a tribute to her late-husband, everything and everyone seems to turn against her.
The house is unused and uncared for but Florence's attempts to acquire it quickly turn into a series of push-backs from the bank, her own lawyer, and finally her nastiest antagonist, Violet Gamart (Patricia Clarkson).
Violet is an upper-class woman who, for no reason other than to maintain the status quo, does everything in her power to uproot Florence's bookshop and replace it with an Arts centre. It's a statement on the relentless desire to uphold the establishment, but Violet's motives are a weak link in the story when Florence's bookshop poses no real threat to her position in society.
At 112 minutes, the film's pacing is lethargic. To a fault, Coixet's script is straightforward in its trajectory, and the simplicity of the narrative does not sustain itself across its running time. The central conflict of the film repeats itself: once Florence's bookshop is built, she never has time to enjoy it before something jeopardises the survival of her new business.
The film's subplots incorporate Christine (Honor Kneafsey), a young girl who helps Florence in the shop, and a hermit named Edmund Brundish (Bill Nighy) who has books delivered to him. These characters all directly play into the overarching drama towards the bookshop's upkeep.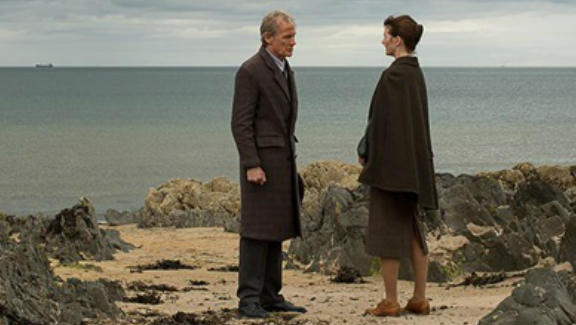 They serve no purpose other than to hammer the same message. Eventually, the belief that Florence can successfully run her own enterprise loses steam. It's hardly an optimistic film because of it. Coixet's unimaginative direction plods the film along, draining it of character development and an emotional centre that makes even the most poignant moments feel meagre.
It's auspicious that the film is packed with such a talented cast, but it hardly makes the most of its performers. Mortimer's turn as the quiet and accommodating Florence gives her a sensitive fragility that makes her struggles sympathetic. However, it becomes tiring seeing her act out the same range of expressions in the repetitive script.
Even Nighy as Edmund can't bring more than a few pits of laughter with his usual droll sarcasm. His character often wallows in dry dialogue with a dreary sentiment.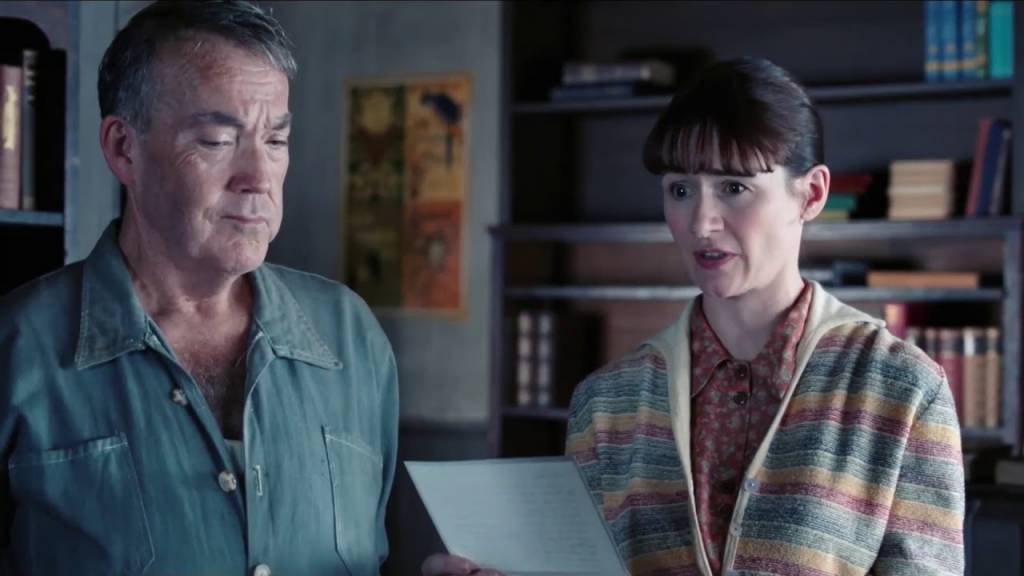 The relationship between Florence and Edmund is made uneasy because of it. In one scene, Florence visits Edmund to discuss his opinion on Lolita, but in this first meeting the awkward chemistry doesn't warm up. When this is immediately followed by a romantic waterside scene, the initial friendship grows increasingly uncomfortable to watch and borders on mawkishness.
In the end, The Bookshop's British, homely feel recalls a pattern of films where even picturesque backdrops can't support a flimsy script. In this case, not even a hot cup of tea and a good book can turn this film into the feel-good drama we deserve.
Summary: In this case, not even a hot cup of tea and a good book can turn this film into the feel-good drama we deserve.