Blu-ray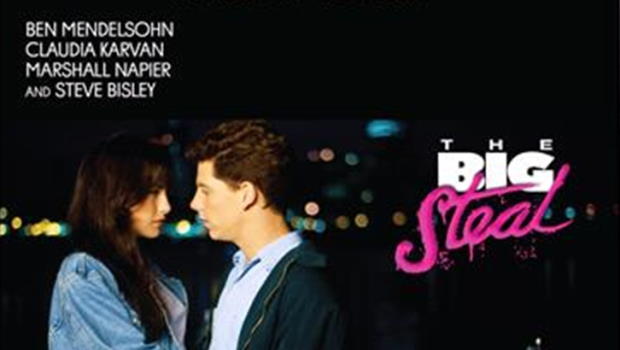 Published on October 7th, 2021 | by Chris O'Connor
The Big Steal Blu-ray Review
Summary: Another classic Australian film that is unmistakably local but appeals to a world audience via relatable characters and experiences.
Australia produces a lot of movies, some are successes some are not so fortunate. But there are also a select few that stand out from the pack and The Big Steal is one of those films. I think part of the success lies in the fact that it's not "just an Australian" film… it's certainly set in Australia but the themes are ones that people in other countries can appreciate. I think it's best summed up David Parker in one of the extra features in which he explains that the inspiration for the film came from his own experience dealing with second hand car dealers… as I said, I think many of us can relate to that experience.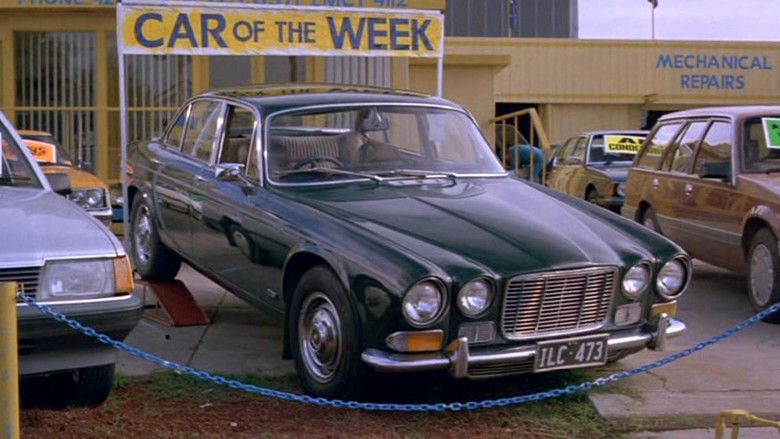 The movie revolves around Danny Clark (Ben Mendelsohn) who has two passions… to own a Jaguar and to go on a date with Joanna Johnson (Claudia Karvan). When he finally works up the courage to ask Joanna out… he tells her he owns a Jaguar and after she agrees to go out with him, he is forced to find a way to get his hands on his dream car lest he be a liar. After being gifted his families old car (which he finds to old and embarrassing) he determines he can trade it in and with some finance he can finally get a Jaguar… but things aren't as simple as they first seemed and Danny has to think outside the box to try and put things right… with his car and with Joanna.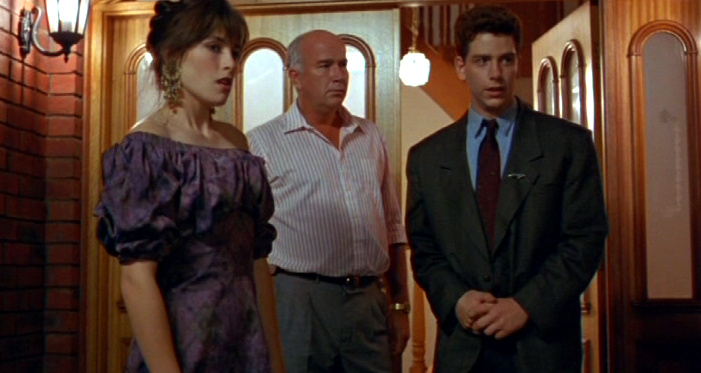 There are some great performances here, both Ben and Claudia give fantastic natural performances that seem totally believable. Steve Bisley does a great job creating the vile used car dealer Gordon Farkas, embodying everything we may think a used car dealer represents. The bonus features on the disc also offer a lovely insight into how the film was made and I found it particularly enjoyable listening to Claudia speak of her experience with the casting process… times on set and her interactions with Ben.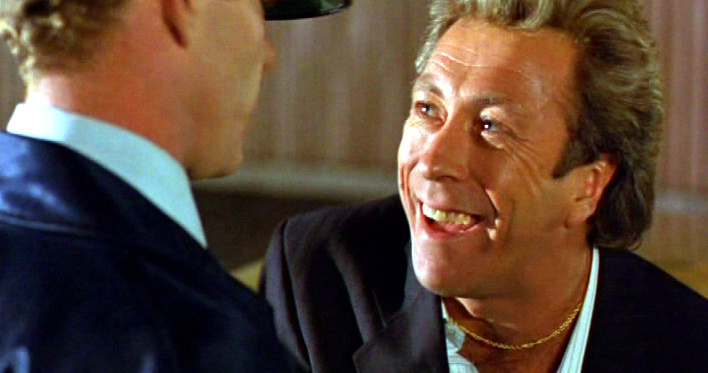 The visuals have certainly been given a fresh coat of paint so to speak as they are nice and clean. The audio on the other hand is nothing to write about home about. There's nothing strictly wrong with it, the actual clarity is fine… but it seems very soft. On my receiver I normally watch movies at anywhere from 20 to 30 on my volume setting (it seems to vary mostly between DVD's and Blu-rays) but The Big Steal needed to sit more or less at about 40 the whole way through to hear anything. It's not strictly a problem… just remember to reset your volume after watching lest the next thing you pop in blows you ears.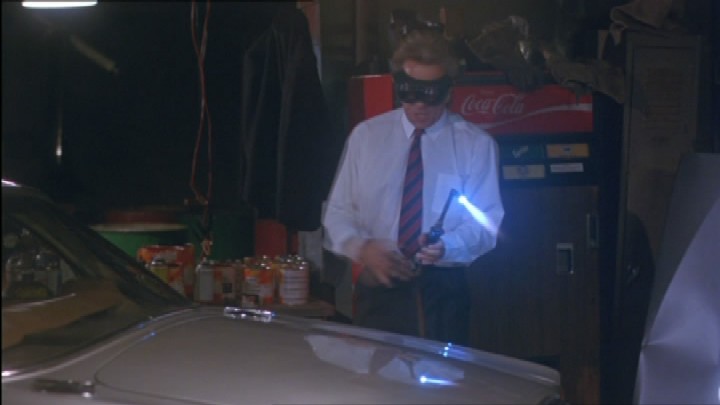 I think ultimately the charm of Ben and Claudia are what make this a repeat viewing for me and I heartily recommend it for anyone who loves Australian cinema or even just anyone who knows what it's like to feel like you have been done over by a second hand car dealer.
Directors Nadia Tass
Actors Damon Herriman, Marshall Napier, Steve Bisley, Claudia Karvan, Ben Mendelsohn
Film Genre Australian Cinema
Label Umbrella Entertainment
Audio English (DTS-HD 2.0 Master Audio)
Running Time 100
Aspect ratio 1.78:1
Region Coding B
TV Standard HD
Rating PG
Consumer Advice OCCASIONAL LOW LEVEL COARSE LANGUAGE, SEXUAL ALLUSIONS
Year of Release 1990
Primary Format – Movies/TV Blu-Ray