Blu-ray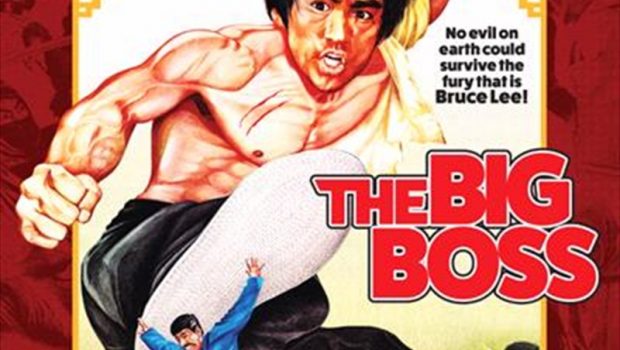 Published on February 10th, 2022 | by James Wright
The Big Boss Blu-ray Review (2022) – Films of Fury
Summary: The Big Boss on Blu-ray packs a new visul and audio punch!
Synopsis: A young man sworn to an oath of non-violence works with his cousins in an ice factory where they mysteriously begin to disappear. Witness the feature film debut of the greatest action star of all time as Bruce Lee introduces his magnetic charisma, unrivalled martial arts ability and ground-breaking fight choreography to the world in The Big Boss. Lee stars as Chen, an idealistic young man sworn to an oath against violence, who travels abroad to Thailand looking for work. Accepting a meagre labouring job at a local ice factory, Chen must resist the urge to stand up to local thugs who have the run of the town. However, when the ice factory operation is exposed as a front for a vicious drug trafficking syndicate, and his co-workers begin to mysteriously disappear, Chen must decide whether to break his vow and stand and fight. But in order to challenge the Big Boss, Chen must first survive a brutal battle with a factory full of henchmen. Fully restored from original materials, with a digitally re-mastered widescreen transfer and special features, The Big Boss takes its place as one of action cinemas most enduring classics.
The Big Boss Blu-ray Review
Bruce Lee was a legendary martial artists and while his life was unfortunately cut short at an early age, his legacy continues and today, we're checking out The Big Boss (his first film) which has been rescanned to Blu-ray. Just like the awesome "boss" battle at the end of this film, the Blu-ray scan boasts impressive updated visuals that is considerably sharper than what has previously been available. Additionally, colours are more vibrant and blacks darker that in turn with the sharper images gives this 1971 film a new life in 2022.
Considering this film is over 50 years old (wow) and while it cannot be compared to movies or TV series of today, the technology used to rescan the film given its original source material is amazing and the distributor should be commended on the quality, even with the grain which adds a layer of old school authenticity to the presentation. Additionally the audio brings an atmospheric experience (again old school) to the film that adds a layer roughness that for me which made the film even more enjoyable. Interestingly, the film can be heard in the original Mandarin language or alternatively Cantonese and the classic yet clichéd English dub!
There is also an element of social commentary in The Big Boss, particularly with the drug theme which plays well into this fictitious story. Additionally the story is a slow burn as it introduces all the characters that include victims, perpetrators (aka the villains) plus our hero Cheng (Bruce Lee) who moves to Thailand and commences work in an ice factory. Cheng also swore he would never to fight again to his mother and wears a jade amulet to solidify this pledge.
Early on in Thailand, Cheng meets his cousin Hsu (James Tien) after an altercation with some street thugs, however our hero keeps his pledge. Unfortunately things go from bad to worse for Cheng as some of his family who also work in the factory go missing. So when Cheng and the workers refuse to continue working due to their missing family and colleagues, a riot breaks out. Cheng still honours his pledge, however when his amulet is shattered by a thug, the hidden warrior is unleashed.
In order to keep Cheng distracted, the manager of factory makes him a foreman that also causes a ripple amongst his colleagues. He only learns the truth from a sex worker (Marilyn Bautista) which includes drug trafficking and that his bosses will do anything to protect their empire. Regrettably Cheng finds out the truth too late and his family is murdered that sparks as the main catalyst for him as he vows revenge. Needless to say, we are treated to some spectacular fighting scenes which really highlight the prowess of Bruce Lee's martial arts, including a thoroughly enjoyable boss battle at the end.
While Cheng succeeds in extracting revenge, he also realises that it came at a great cost to those around him which is a burden that he must now carry. Supporting Bruce Lee in the film is Han Ying-Chief as Hsiao Mi (aka The Big Boss) and Lau Wing who plays his son Hsiao Chiun who create two unlikeable villains that have no qualms in killing those in their way. There's also James Tien who plays Cheng's cousin and as a fun fact was initially cast to play the main role in the film and like Bruce Lee, is also a martial artist.
Special features

Feature documentary: Bruce Lee the Man, the Legend
Bruce Lee vs Peter Thomas
Interview with Tung Wai
Rare scene extension
Alternate openings
Alternate ending
Stills Gallery
Trailers
Final Thoughts?
Sure, the story is clichéd with over the top acting and fights but it is a classic story of revenge with the backdrop of martial arts thrown into the mix, opposed to the Western gun fest that was happening at the same time but even in 2022, The Big Boss makes for an enjoyable watch. The Big Boss also solidified Bruce Lee as a movie star and is a must see film for those cinematic purists, now that it is available on Blu-ray.
Recommended!