Comics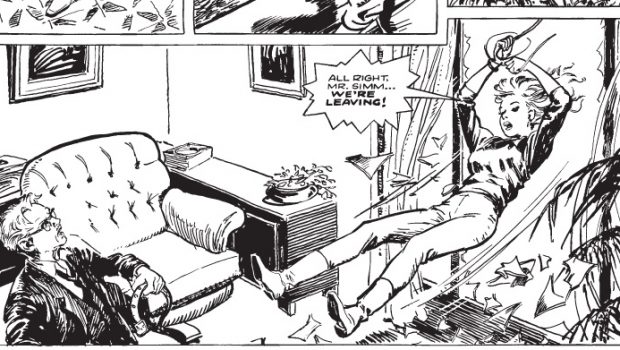 Published on April 17th, 2023 | by Tim Chuma
The Best of Jane Bond Review (2023)
Summary: A 1960s spy series that does not seem to have dated as much as some of the stories from the era. Worth a look for fans of this artist.
Originally serialised in the Tina and Princess Tina magazines in the late 1960s and 1970s Jane Bond is a secret agent for WORLDPOL and obvious response to the popular James Bond series at the time. This volume is a collection of those stories so you can read them all at once.
This series is for younger readers it seems so is not as violent or as problematic as the James Bond stories can be these days. I enjoyed one story that involved a significant contribution of a huge dog that was either a hinderance or a help depending on whether the story called for it.
One of the gags in the story is that Jane Bond is always wanting to go on a holiday but they always have another job for her. Even her holiday is hijacked by them sending her to do a job when she thinks it will be a holiday. Either the secret service does not have any decent agents or she is carrying the whole organisation herself.
This is a good book to pick up and put down as you can read either each story or just read it in bits like I did over a bit longer than I would usually do. The artwork is detailed enough but not so much that it takes longer to read or you get tired from looking at it.
I would recommend this one if you are a fan of stories involving secret agents or espionage and want something a bit different from the usual serious spy stuff.
Book details:
Introduction by David A Roach
Artist: Mike Hubbard
Writer: Unknown
Originally serialised in Tina 1-25, Princess Tina 2nd March 1968 – 6th April 1968 and
Princess Tina 6th December 1969 – 28th February 1970.
Publisher: Rebellion
Published date: 12th April 2023