Games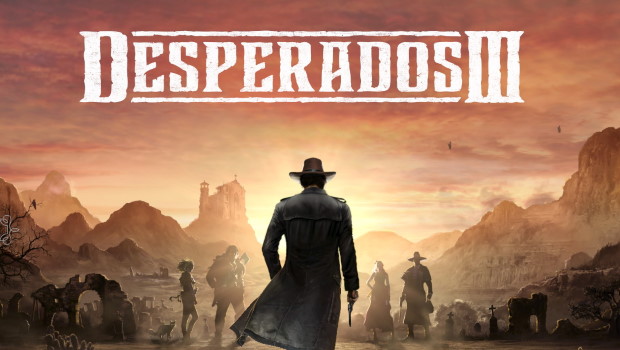 Published on June 17th, 2020 | by Alex Novus
The Best in the West: Desperados III launches today on PC & Consoles
Desperados III is launching today on PC, Xbox One™ and PlayStation®4 – and the international press can't stop singing its praises: With a strong score of 86 on Metacritic, Desperados III is one of the best rated real-time tactical games in years.
But developer Mimimi Games won't stop there, not only will they be releasing the season pass with three additional missions later this year, the team will also release two free content updates in July and August, each featuring 4 new Baron's challenge bonus missions. Additionally, there will be an update this summer, adding Mac & Linux support.
Start your journey with John Cooper and his fellow Desperados now, to stop the greedy and power-hungry DeVitt Company. While you are waiting for the Download to complete or the installation to be finished, have a look at the live-action release trailer, which gives you a quick peek into the wild west tale you are about to witness.
Free Demo available!
You can't wait to try Desperados III for yourself? Well, here is your chance: A free demo with one level from our story-driven, hardcore tactical stealth game is now available on Steam, for Xbox and on GOG.com. The free demo for PS4 will follow soon. Check it out and see if Desperados III will become your favourite game of the summer.
Get the demo on Steam: http://n.thq.com/1iyB30lAeDg
Get the demo on Gog.com: https://www.gog.com/game/desperados_iii_demo

Desperados III is available now on PC, Xbox One™ and PlayStation®4
The physical side of things always gets some love from everyone here at THQ Nordic and has been up and running for quite some time. The Collector's Edition is available for pre-order now and comes in hot at an SRP of $199.95.

Check out our entire vendor's tray here: https://desperadosgame.com/#order-here