Blu-ray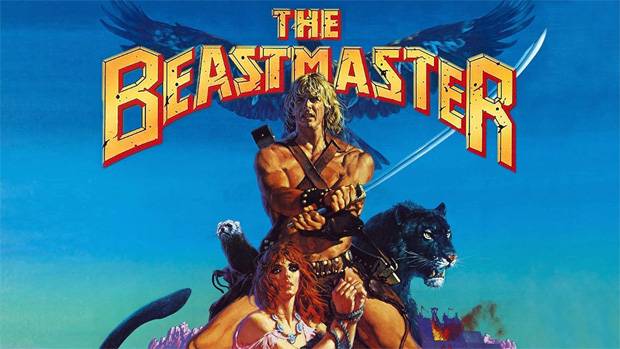 Published on July 1st, 2018 | by James Wright
The Beastmaster Blu-ray Review
Summary: The Beastmaster is pure classic 80's at its best!
The Beastmaster (1982) is a true classic film of the 80's and along with Conan the Barbarian, it helped cement the Sword & Sorcery fantasy genre. With that said, this genre was clichéd, over the top and had crazy stereotypical villains who were more often than not some evil wizard with women issues… needless to say, they were dicks.
These films also had larger than life battles, magic, including an oily muscle bound hero with a massive sword and his half naked damsel in distress (which is also the plot for the The Beastmaster)… hmmm… now that I think about it… it had quite a few hidden innuendos that I'm sure Sigmund Freud will somehow relate back to our mothers.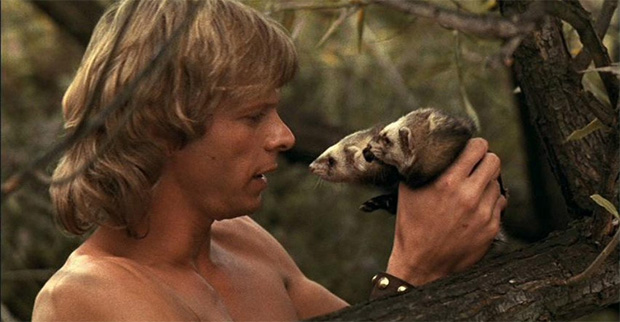 Nonetheless, these films became a staple of the 80's and as children, my friends and I loved them… this was He-man for adults which really channelled Gary Gygax's Dungeons & Dragons! So here we are in 2018 and I'm getting the chance to revisit The Beastmaster again on Blu-ray and not by chance and catching it on late night television around 3am in the morning.
The story of The Beastmaster revolves around Dar (Marc Singer) who is the beast master and has an uncanny ability to communicate with animals. Unfortunately for Dar, his life has been tough as his parents were killed by the priest Maax (Rip Torn) whose oracles informed him that the son of his enemy would slay him. So although Maax failed to have this child killed, it has sparked the catalyst that will eventually force him to face his mistake. Epic indeed!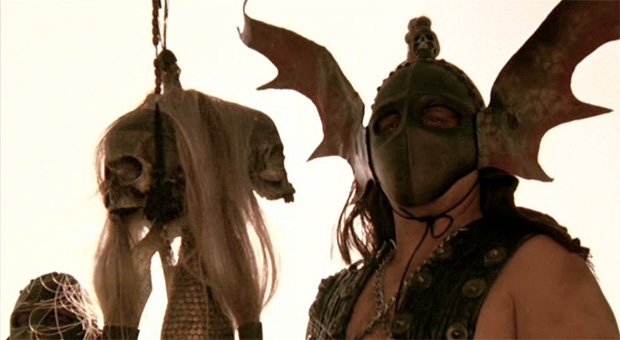 Accompanying Dar in his quest for revenge, he is joined by the late King's son Tal (Josh Milrad), his body guard Seth (John Amos) and the beautiful slave girl Kiri (Tanya Roberts) as they attempt to stop Maax and his vile witches from destroying this world. Although it literally hits the medieval fan for our hero, the ending has Dar going man-o-man against Maax in classic Sword & Sorcery fashion which is almost worth the admission price alone. Oh…there's also some cute ferrets in the story called Kodo and Podo plus a tiger named Ruh.
Like other films from this genre (or action films from the 80's), the creators always added an element of titillation (aka nudity) into their stories with the beautiful Tanya Roberts (Charlies Angels) plays this part perfectly. Interestingly, her character was more She-Ra than classic fairy tale princess in terms of her attitude and passion for what she wanted.
Then you have Rip Torn who made the best fantasy villain and his interpretation of this character lent itself well to the role and you won't find acting like this anywhere today. His agonist is Marc Singer who played the lead character well, even though he was 2D and looking back on the film, he would not look out of place in Def Leppard music video as he attempted to take down his nemesis.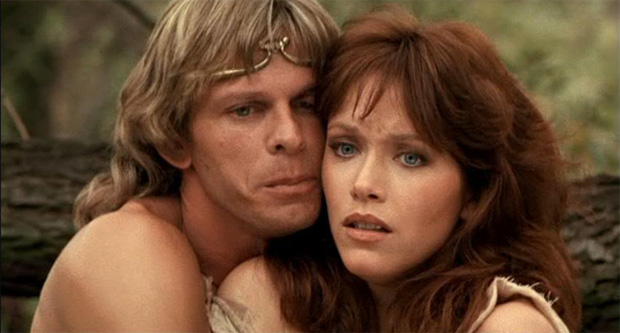 Video, Audio & Special Features
In terms of video quality and even though this is a Blu-ray release, it looks dated and is not that sharp. This is not to say that it's bad per se, however don't expect to be blown away and given that this film is around 36-years old, it is acceptable in the grand scheme of things. The audio track is far superior and although it is a little hollow, is okay, including the use of surround sound.
For special features and surprisingly for a film from the early 80's, we get some decent content. This includes audio commentary by Don Coscarelli (Writer/Director) and Paul Pepperman (Writer/Producer) who really draw you into the creation of the film, including some light-hearted moments and the challenges that they faced in creating the movie. Adding to this is a documentary called The Saga of the Beastmaster which brings together the cast and crew which is an insightful look into this fantasy film from a truly different era with a running time of 55 minutes.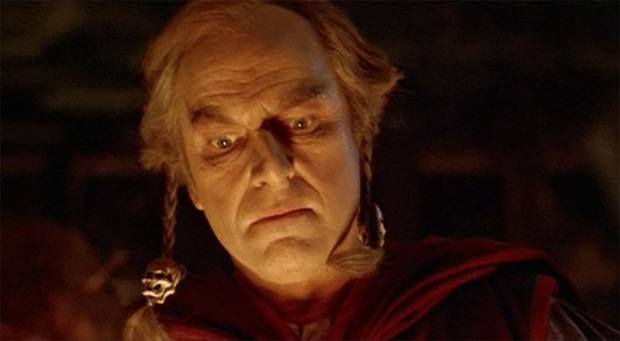 Final Thoughts?
For me, The Beastmaster on Blu-ray was a walk down memory lane that didn't have the same impact on me as a child, however it was still fun revisiting this story again so many years later. Sure it was another clichéd fantasy film that now feels out of place but it was also a story that is remembered fondly by fans and is up there with the best, like Conan the Barbarian and to some extent, Conan the Destroyer. Classic 80's!
Blu-ray Details

Director – Don Coscarelli
Actors – Marc Singer, Tanya Roberts
Film Genre – Action
Label – Umbrella Entertainment
Audio – English (Dolby Digital 5.1)
Running Time – 118
Region Coding – All
TV Standard – HD
Rating – M
Consumer Advice – Recommended for mature audiences
Year of Release – 1982
Primary Format – Movies/TV – Blu-Ray