Games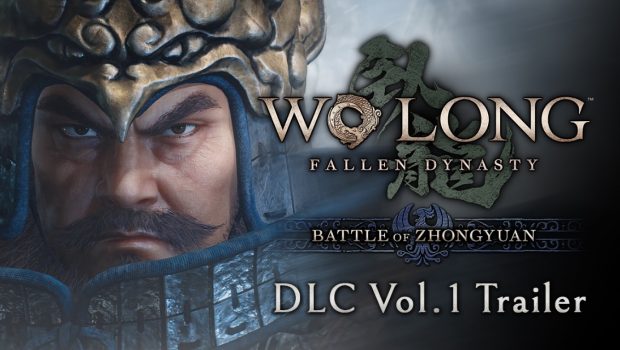 Published on June 30th, 2023 | by Adrian Gunning
THE "BATTLE OF ZHONGYUAN" HEATS UP IN THE FIRST DLC FOR WO LONG: FALLEN DYNASTY, NOW AVAILABLE
Today, KOEI TECMO Europe and developer Team NINJA are proud to announce the launch of the first DLC for Wo Long: Fallen Dynasty, their demon-infested, dark fantasy action RPG, now available on Xbox Series X|S, Xbox One, PlayStation®5, PlayStation®4, and PC via Windows and Steam®.
The new story chapter, entitled "Battle of Zhongyuan", follows Cao Cao's army after the collapse of the anti-Dong Zhuo coalition, and includes new stages "Mt. Nishan" and "Yuan City". The DLC pack also features new generals like Dian Wei, new demons including "Bingcan" and "Huodou", the new Divine Beast "Feilian", the new weapon type "cestus", as well as an increased difficulty level to help make battles even more challenging!
In addition to the paid DLC, a free update is available beginning today that includes collaborative armor with the popular action game NARAKA: BLADEPOINT.
To help celebrate all of the new content, a sale is being held at each digital platform store where you can purchase the digital version of Wo Long: Fallen Dynasty at 25% off the regular price.
Orders for Wo Long: Fallen Dynasty collaborative products with apparel manufacturer EDWIN are also now available. A total of six types of items are for sale, including "Indigo Footwear" and a pair of hakama-shaped jeans inspired by Wo Long: Fallen Dynasty. In addition, customers who purchase these items will receive a downloadable content serial code for exclusive collaborative armor, as well as a plush toy. Visit the special EDWIN store site for more details.
For more information on Wo Long: Fallen Dynasty, visit the official site, Like us on Facebook, Join us on the KOEI TECMO Europe Discord server, and Follow us on Instagram and Twitter at @koeitecmoeurope or @WoLongOfficial.