Films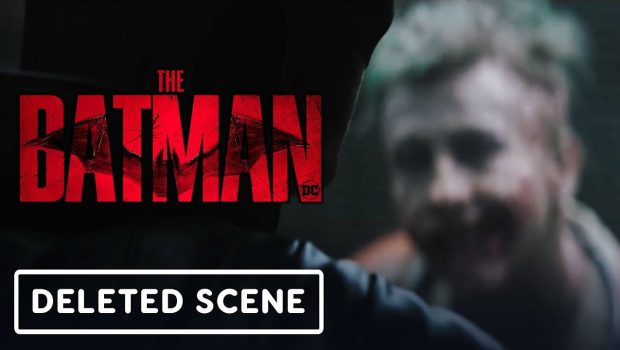 Published on March 27th, 2022 | by Admin
The Batman Deleted Arkham Scene @TheBatman #TheBatman #Joker @BarryKeoghan #RobertPattinson
From Warner Bros. Pictures comes Matt Reeves' THE BATMAN starring Robert Pattinson in the dual role of Gotham City's vigilante detective and his alter ego, reclusive billionaire Bruce Wayne. Starring alongside Pattinson as Gotham's famous and infamous cast of characters are Zoë Kravitz, Paul Dano, Jeffrey Wright, John Turturro, Peter Sarsgaard, Jayme Lawson, with Andy Serkis and Colin Farrell.
The end of THE BATMAN briefly showed a new version of The Joker (Barry Keoghan) that had an interaction between him and the Riddler. However another scene between our Dark Knight and his arch-nemesis was cut but now, director Matt Reeves has just released this deleted scene on social media. Check it out below!
Who gets the last laugh?