Films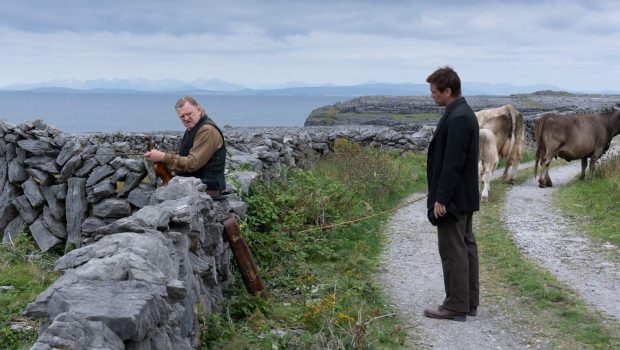 Published on December 23rd, 2022 | by Damien Straker
The Banshees of Inisherin – Film Review
Reviewed by Damien Straker on the 23rd of December 2022
20th Century Studios AU presents a film by Martin McDonagh
Written by Martin McDonagh
Produced by Graham Broadbent, Peter Czernin, and Martin McDonagh
Starring Colin Farrell, Brendan Gleeson, Kerry Condon, and Barry Keoghan
Cinematography Ben Davis
Edited by Mikkel E. G. Nielsen
Music by Carter Burwell
Rating: M
Running Time: 109 minutes
Release Date: the 26th December of 2022
Martin McDonagh's The Banshees of Inisherin is the best film of the British-Irish director's career. The comedy-drama is elevated by a darkly funny scenario that is skilfully realised and used to explore rich, psychological themes. The discipline of McDonagh's writing, specifically his ability to stay on course, ensures he sidesteps the waywardness and inconsistencies of his previous films. In Bruges (2008), Seven Psychopaths (2012), and Three Billboards Outside Ebbing, Missouri (2017) were solid, often hilarious crime features. However, there were times when these films, particularly Seven Psychopaths, veered in ways that made them appear undisciplined. The personal conflict of Banshee's narrative provides it with a strong focus even as it gently intercuts funny side characters into the story. The clever writing is also paired with beautiful craftmanship. The film's visuals do not intrude upon the narrative but work effectively to underline the characters' complex feelings.
In one of his finest performances, Colin Farrell plays an Irish farmer named Pádraic. The year is 1923, and Pádraic is living with his sister, Siobhán (Kerry Condon), on the island of Inisherin. Located off the coast of Ireland, Inisherin is a lush, green area but one that is heavily isolated. The only consolation is that the community is distanced from the Irish Civil War still being fought on the mainland. Everyone can still faintly hear the gunfire. While content to look after his animals, including his donkey, Jenny, and travel to the pub each afternoon, Pádraic is dismayed when his best friend, Colm (Brendan Gleeson), stops talking to him. When he asks him why, Colm says he simply doesn't like him anymore. Shocked and confused, Pádraic presses him about why they are no longer friends.
Colm concedes it is because he finds him dull and unsophisticated, citing Pádraic's rant about animal droppings as an example. Colm is determined to pursue his love of music and sees out his dream with new friends at the pub. Pained by being labelled dull, Pádraic turns to a young village idiot named Dominic (Dunkirk's Barry Keoghan) for company. Dominic's father is a terrible policeman who beats him. When Pádraic is still unable to salve his friendship with Colm, his disposition darkens, much to the dismay of his sister.
Banshees' handsome, cinematic scale subtly complements McDonagh's thematic goals. The impossibly lush hillsides and cliff faces are sumptuously framed by cinematographer Ben Davis. The naturalistic photography, including the wide-open spaces, shows the value of shooting on location. Moreover, the compositions reflect Pádraic's psychology. Davis employs a deep focus lens for many of the shots so the depth in each image is amplified. In effect, the camera visualises Pádraic's sense of loneliness and displacement from the rest of the village after falling out with Colm. The broad, widespread landscapes also reflect the unbridgeable gap between the two men's ambitions.
Pádraic sees himself as a simple farmer who enjoys the company of animals like his donkey. Meanwhile, Colm assures people he is not dying but wants to consolidate his legacy by writing music that will be remembered long after he is gone. There are other subtle touches used to evoke character, such as having Colm's home littered with artistic devices, including masks hanging from the roof and a wooden lay figure for drawing. The deft placement of images expresses the divide between artistry and labour. As with McDonagh's other films, the visual choices are paired with a tone that carefully intertwines humour and violence. The tactile photography increases the story's impact as it oscillates between both moods and rises in intensity.
A strong feature of McDonagh's script is dramatising the impact of loneliness. Each character represents a different form of isolation. Pádraic refuses to accept that he and Colm might be completely different people even as Colm continues to socialise with musicians. Though the strength of Colm's new bonds is questionable after he is humorously seen dancing with his dog. Dominic himself has brief, improbable romantic ambitions and Siobhán is considering moving to the mainland for her career. One bizarre outlier is the village crone named Mrs. McCormick (The Northman's Sheila Flitton). She projects a dark, fable-like mood over proceedings. In an early scene, she is invited over to Siobhán's house but Pádraic reminds his sister she normally hides from her. Mrs. McCormick's inclusion is initially ambiguous but reinforces what it is like growing old and becoming ostracised. One might argue these characters evolved from modern times. COVID-19, and consequently social distancing and isolation, have fundamentally altered people's friendships and relationships.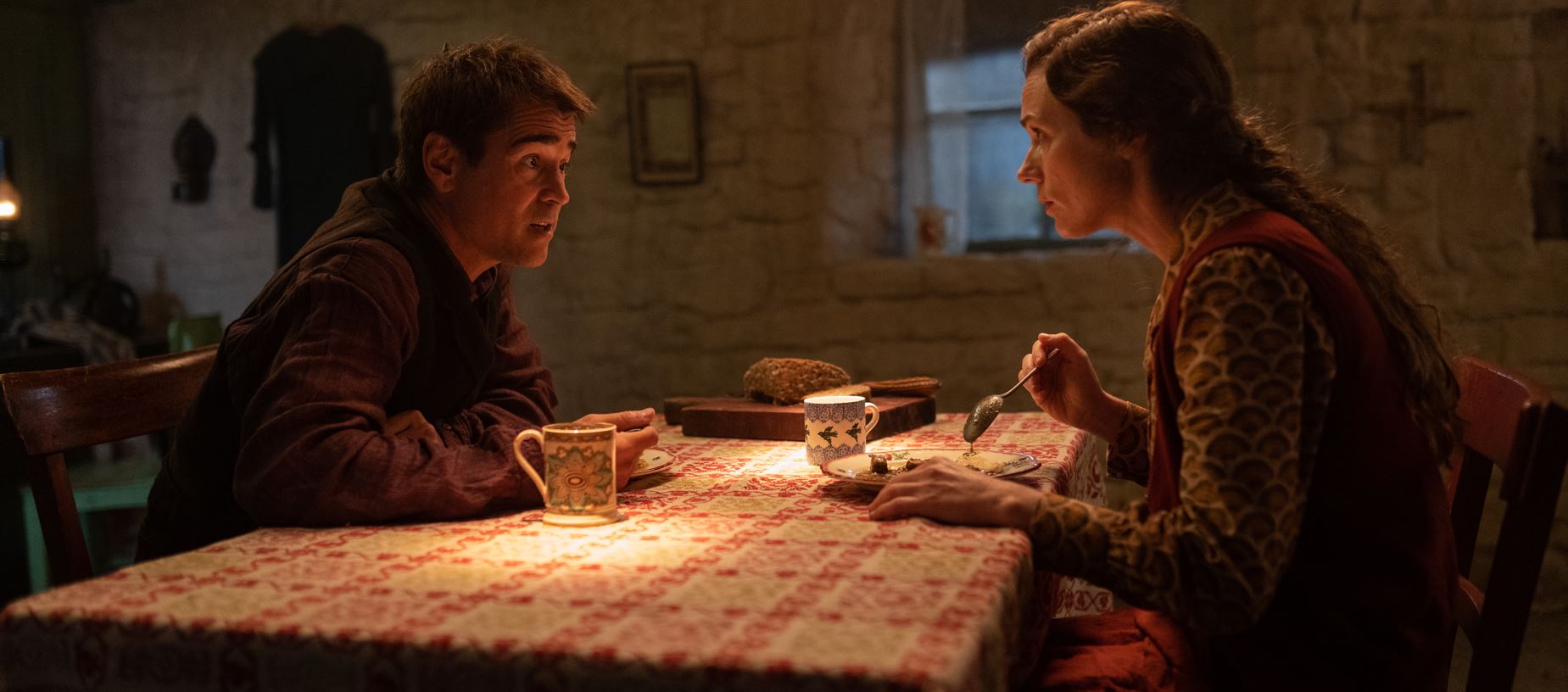 This contemporary resonance is befitting of McDonagh's broader thematic spectrum, including depression, self-harm, and mental illness. After Pádraic pleads to renew their friendship, Colm warns him that if he bothers him again, he will cut off his own fingers with a pair of garden shears. This brutal descent into the macabre is typical of the dark passages of McDonagh's previous films. Yet here it is integral to the script's effectiveness. Without spoiling the outcome, the likelihood of self-harm offers the film rising stakes, danger, and progression. Similarly, Pádraic's desperation to restore his friendship sees him arc from a hapless man to a deranged loner. The conflict we are seeing mirrors the Irish Civil War but is infinitely more personal. It is a battle of wills. Both men's moral decline is inflicted by their stubbornness to prove themselves right. There is an element of blindness too because Pádraic is incapable of accepting Colm is unspiteful and merely crafting a different lifepath.
Career-best performances strengthen the humour and the script's dramatic points. Colin Farrell has rarely seen a role better than Pádraic. His desperation to rebuild his friendship is acted with a hilarious, self-depreciating tone. Farrell also expresses Pádraic's confusion and sadness without verging into sentimentality. Furthermore, the performance is fused with anger and danger too. There is a very funny scene where Pádraic watches Colm from across the room in the pub. As he continues to drink, he grows envious of his friend, and the camera lingers as his eyes narrow into a comically dark rage. Brendan Gleeson proves again what a mighty physical presence he is on screen. While the more introverted of the two men, his stature injects unpredictability into scenes where we are uncertain whether Colm will be combative or help Pádraic off the ground. Both actors greatly benefit from the witty screenplay. One of the funniest exchanges is when Colm is told during confession that punching a policeman is a sin.
Colm retorts that if it is a sin everyone should just give up. As Dominic, Barry Keoghan shows why he is quickly becoming one of the today's most versatile young actors. He gently imposes touches of humanity and desire into what could have been a stereotypical character. In one funny, ironic moment Dominic is so disgusted with Pádraic that he says he is just like everyone else and storms off. Kerry Condon effectively shows Siobhán's impatience with the community and frustration with Pádraic, such as when she declares all the men on the island are incredibly boring. There are other clever character moments, including a publican and his friend who finish each other's sentences and an elderly woman who opens Siobhán's mail. All the actors ensure that this community of eccentrics is vividly realised.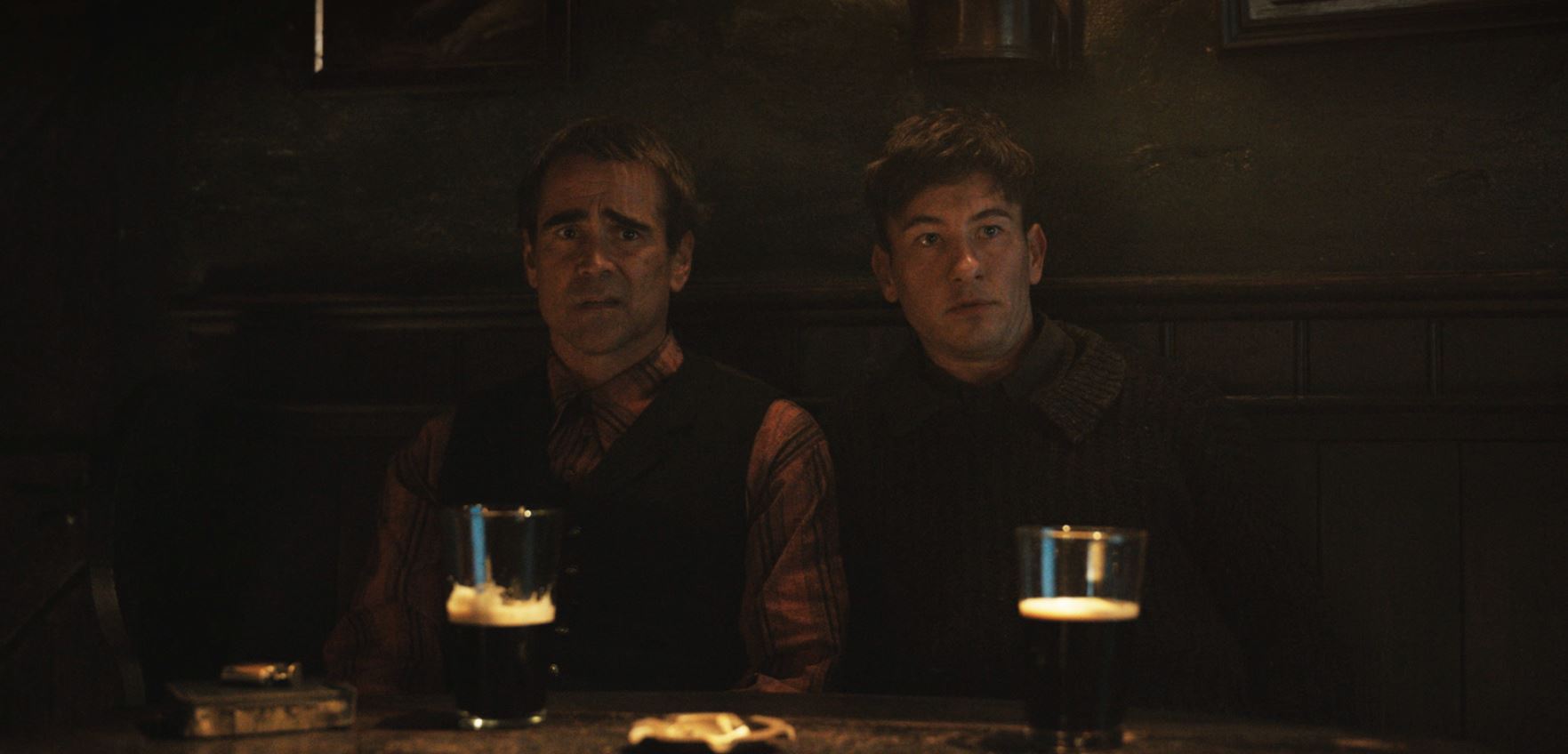 McDonagh's fourth feature is an excellent combination of black humour and tortured psychology. It is impressive that he never loses sight of the film's central conflict even as his story probes a sizable internal dilemma. For some, there is power in being alone. It is a chance to start anew and break from what one has long outgrown. For others, loneliness is imprisoning and a bleaker punishment than death. The story's most fascinating avenue is showing the cost of both perspectives. Colm's belated determination to become a tortured artist and Pádraic's resentment and loneliness dramatise how these paths psychologically collide. The social decline is typical of McDonagh's entire filmography where the moral compass of violent anti-heroes gradually dissolves. However, Banshees' psychological corrosion melds humour and tension in surprising ways that sidesteps any unnecessary story detours. It also helps that it is framed with rich visual flourishes and the script is consistently funny. The entire assemblage impresses and bodes particularly well for McDonagh's future projects.
Summary: Banshees is elevated by a darkly funny scenario that is skilfully realised and used to explore rich, psychological themes.